Regular price
Sale price
$8.50 CAD
Unit price
per
Sale
Sold out
SHIPPING TERMS:
Please click the link to read the terms as we have different shipping methods for different items.

Pack of 10 | Pack of 20 | Pack of 30

These treats resemble classic chocolate chip cookies, but are made edible for rabbits!

INGREDIENTS:
Organic oat flour, bananas, burdock root

Burdock root is used as the "chocolate chips." Burdock root is a safe health tonic for rabbits to consume, which contains antioxidants and has been known to reduce inflammation.

These treats are made from all-natural ingredients without any additives or preservatives.

SIZE:
The diameter of the cookies are about 1.5 to 2 cm. 
IMPORTANT NOTE:
These treats are safe to give to rabbits, but are high in sugar content due to the fruit juice, so these treats should be given in small amounts and should not be given daily. Fruit should not be given to rabbits younger than 2 months old. If your rabbit is under 6 months old they should be given fruit sparingly. Rabbits have sensitive stomachs, so new treats should be introduced slowly in small amounts.
RECOMMENDED to use within 2 months. This is intended for healthy pets and should be given only as a treat and not to replace their meals.
USE:
We advise to give a maximum of one of these treats a day or less if your rabbit has consumed other treats. Rabbits should not consume too much sugar, so be mindful of the amount to give if this treat is given in addition to other sugary treats. Rabbits have sensitive stomachs, so new treats should be introduced slowly in small amounts.
STORAGE:
Store in a closed airtight container in a cool, dry place
Share
View full details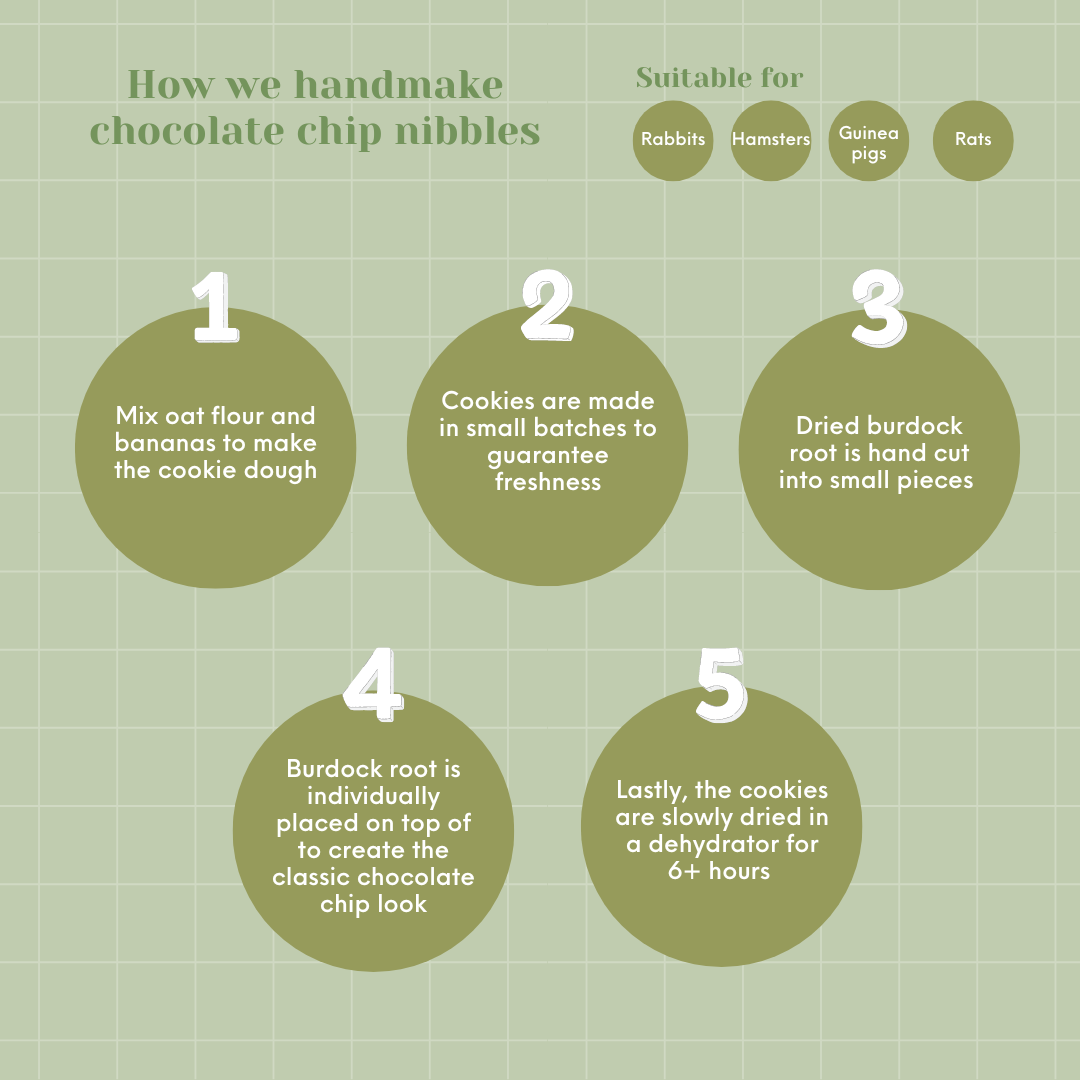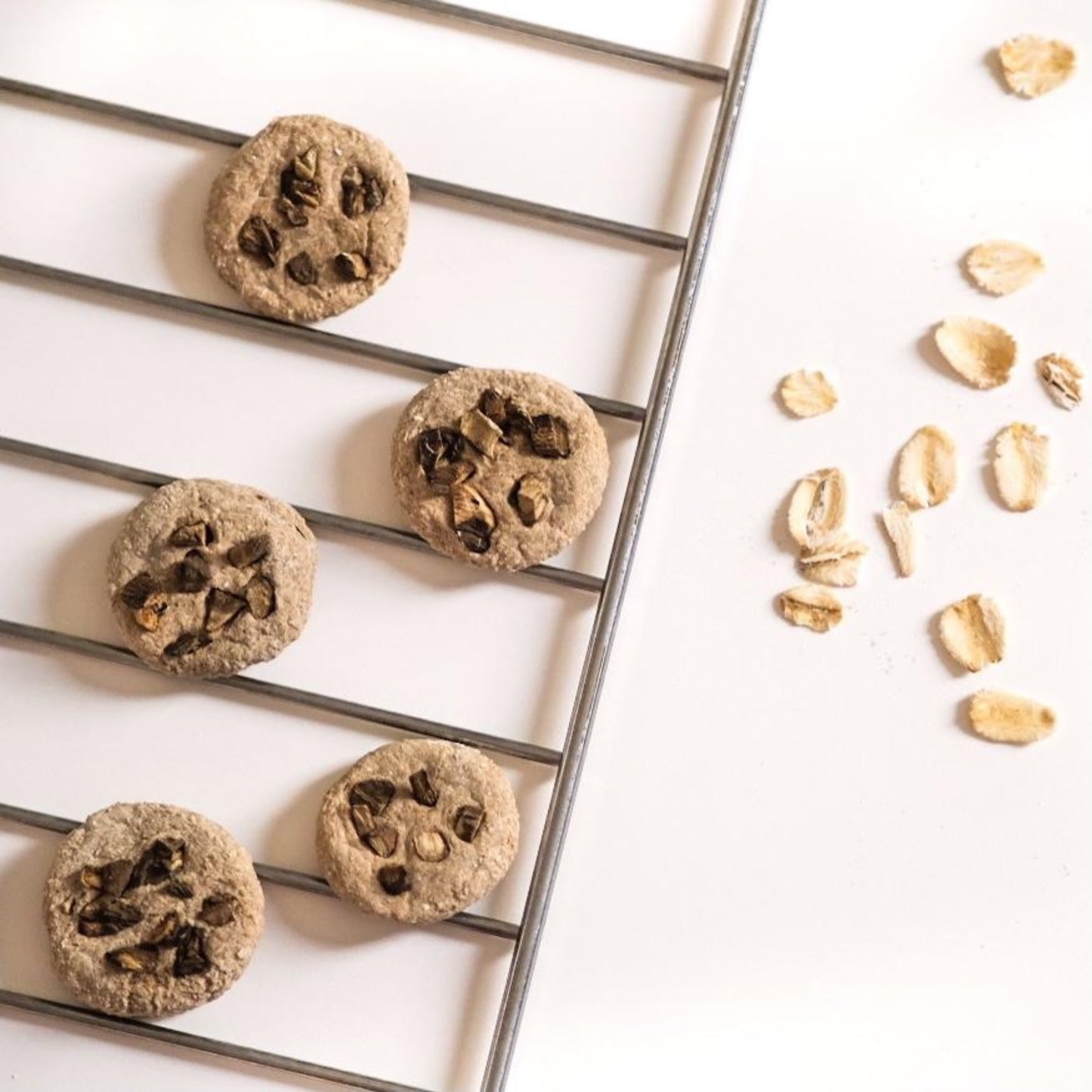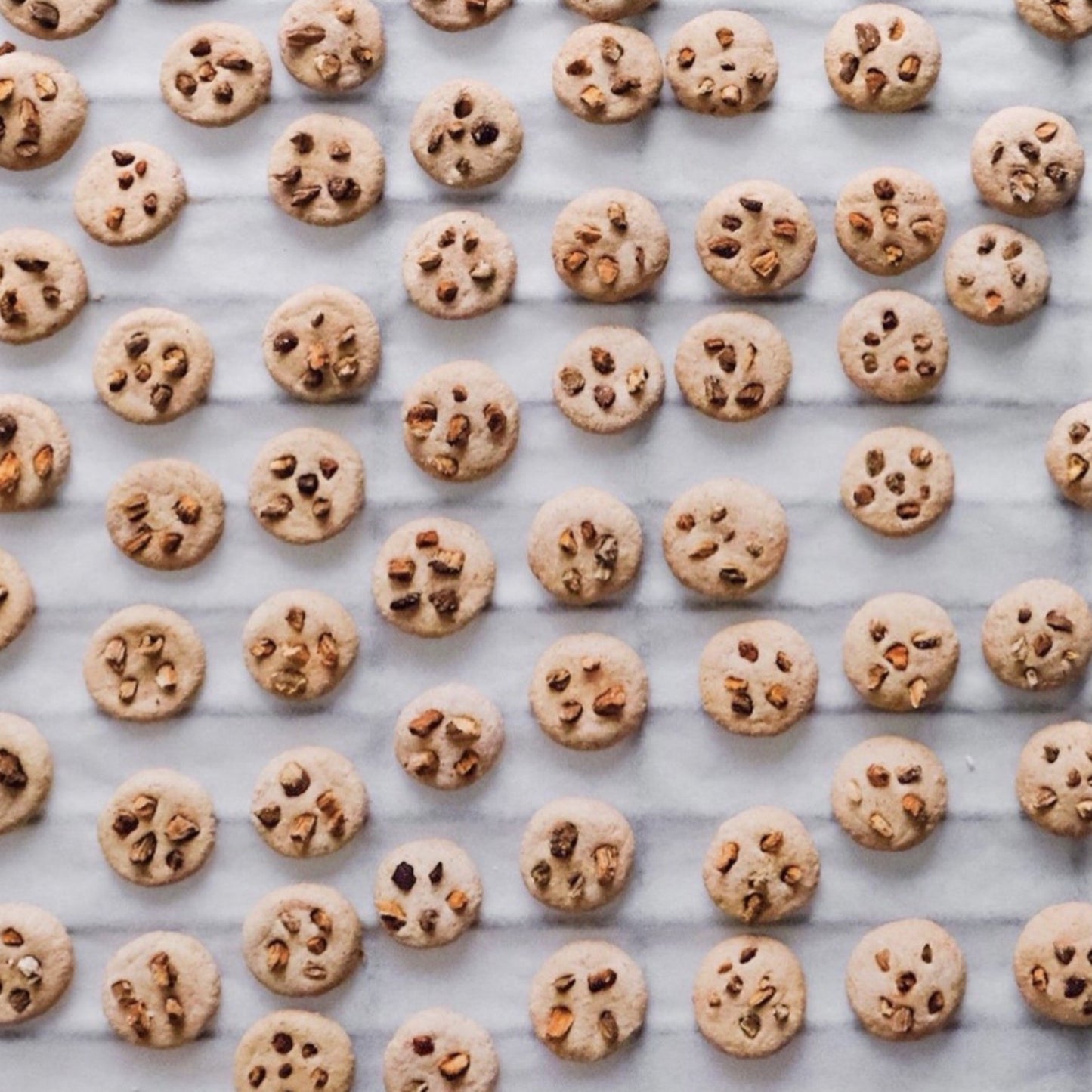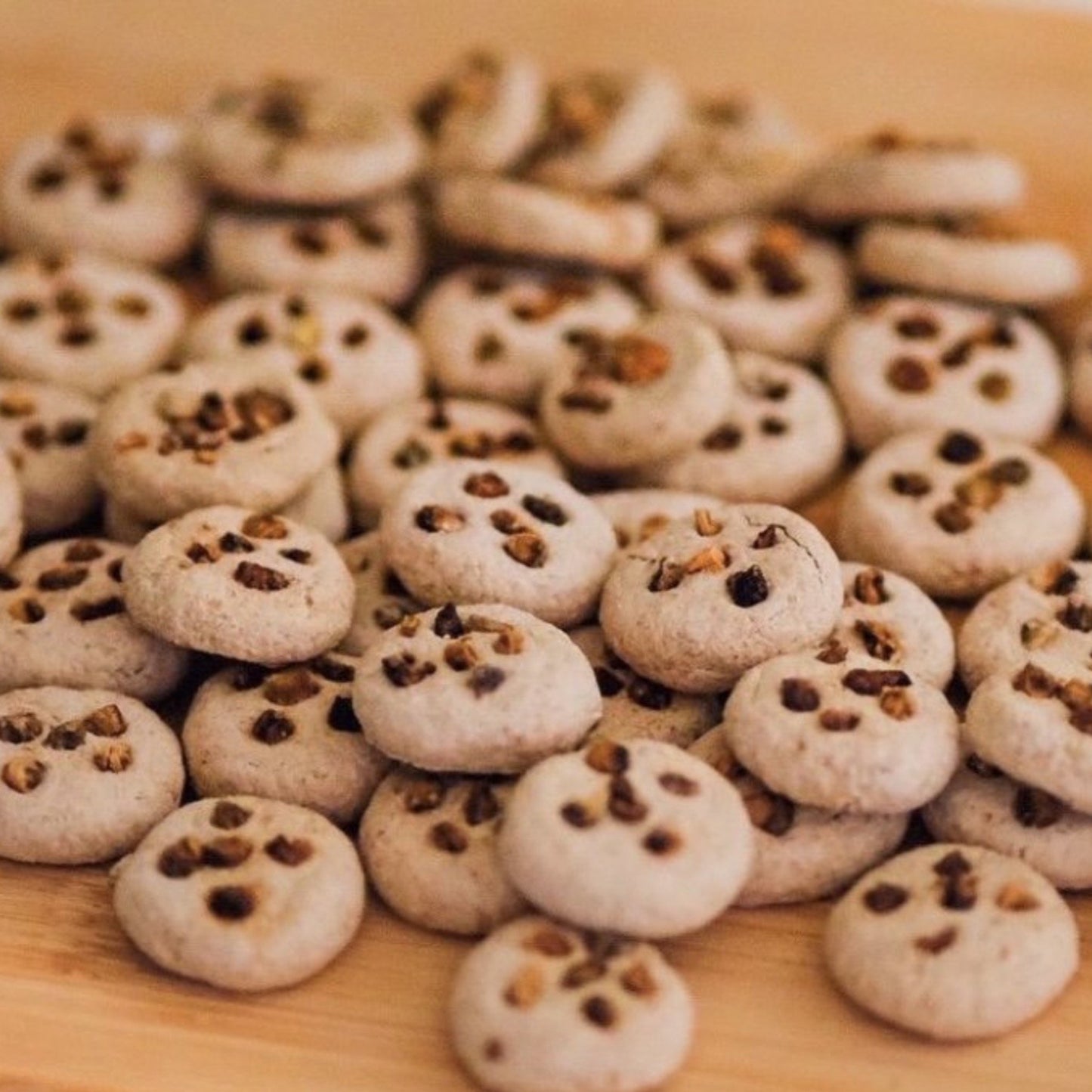 Such cute treats!
My bunny loves these and they are soo cute.
Delicious!!
Our Bunny LOVED the cookies, and his toy from Wags & Whiskers Co. We can't WAIT to order again. He was so thrilled and excited. Thank you guys for amazing products!!
Great!
My bun loves them and immediately gets excited when I go to open the bag! Definitely getting more😊
My Bunny LOVES These Cookies!
My bun, Lennon, absolutely adores these Chocolate Chip Nibbles! He's always happy to crunch a cookie up when offered! I've recently placed an order for two double batches because we are down to our last 2 cookies! I love how long they store for and they are the perfect treat to give your rabbit every other day to every few days! Lennon never leaves any crumbs with these cookies. (They are also the cutest little cookies ever!!)
SUPER AWESOME
They are so cute and my rabbit loves them! I highly recommend!