Regular price
Sale price
$28.00 CAD
Unit price
per
Sale
Sold out
AS OF RIGHT NOW ALL BED ORDERS CAN BE PLACED BY CONTACTING US THROUGH EMAIL OR IG DM. WE'RE ONLY ACCEPTING A FEW BED ORDERS A MONTH SO PLEASE MESSAGE US IF YOU'RE INTERESTED!
SHIPPING TERMS:
Please click the link to read the terms as we have different shipping methods for different items.

MADE TO ORDER

ITEM DESCRIPTION:
This bed quilt is made to fit the IKEA DUKTIG doll beds that are often used for small pets. The thickness of the quilt is the same as the blue bedding that is provided with the bed. Please message us if you'd like for the quilt thickness to be thicker.

Link for the IKEA bed: https://www.ikea.com/ca/en/p/duktig-doll-bed-with-bedlinen-set-pine-multicolor-10101664/

NOTE: White thread will be used for all items

DIMENSIONS:
Length: 18.5 - 19.3 inches
Width: 11.4 - 12.2 inches
Length of handles: 6.3 - 7.1 inches
MATERIALS:
All fabrics are 100% cotton and pill resistant
100% polyester quilt batting used inside the quilt
CARE:
All fabrics are machine washable
Wash on delicate setting (or the lowest setting possible)
Ideally in cold water
Ideally wash separate from other household items
Dry in the lowest setting (delicate or lowest setting) until it is completely dried
DISCLAIMER:
These are handmade, so we try our best to make the products the exact measurements as described. Please be aware that there will be sewing errors, so please allow +/- 1-2 cm for your products in comparison to the size references in our photo. The sizing of our products may vary minimally due to the stuffing and sewing process. In addition, the colours in the reference photos are an approximation, so they may not be the exact colour when you receive the item(s). We strive to provide the most accurate products as described for our customers. For shipping, a tracking number will not be provided, unless separate shipping arrangements have been made between customers and the shop owners. All you need to do is follow the care instructions for these products as stated above to get rid of any wrinkling. Please be aware that pets have the habit to chew on many things, so we can not be held responsible if your pet chews through the fabric and/or break the bed quilts in any way. If your pet does chew through the fabric, we advise you to be watchful that they do not consume more than a bit of the quilt batting, as well as the fabric as it is not good for them to congest large quantities of it.
Share
View full details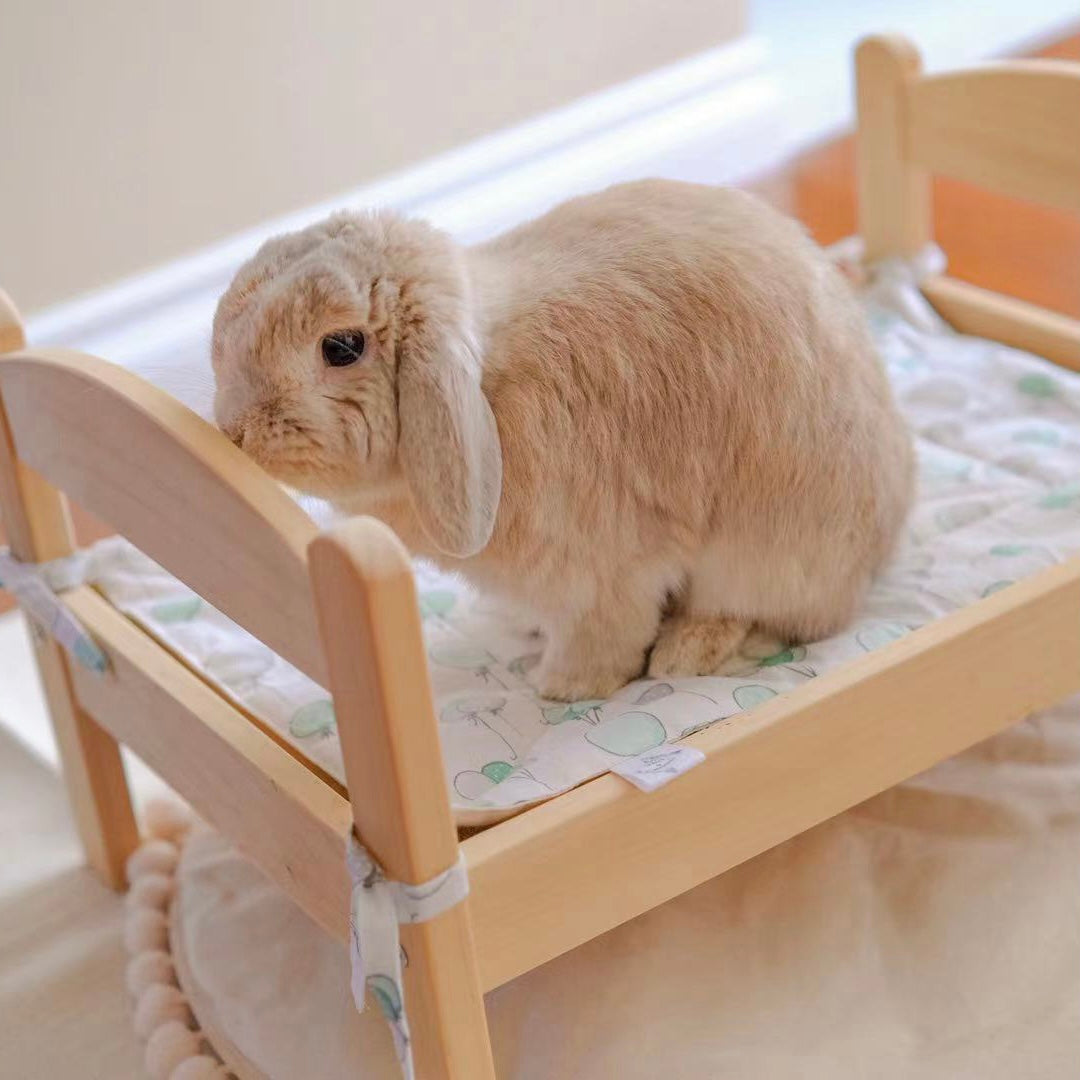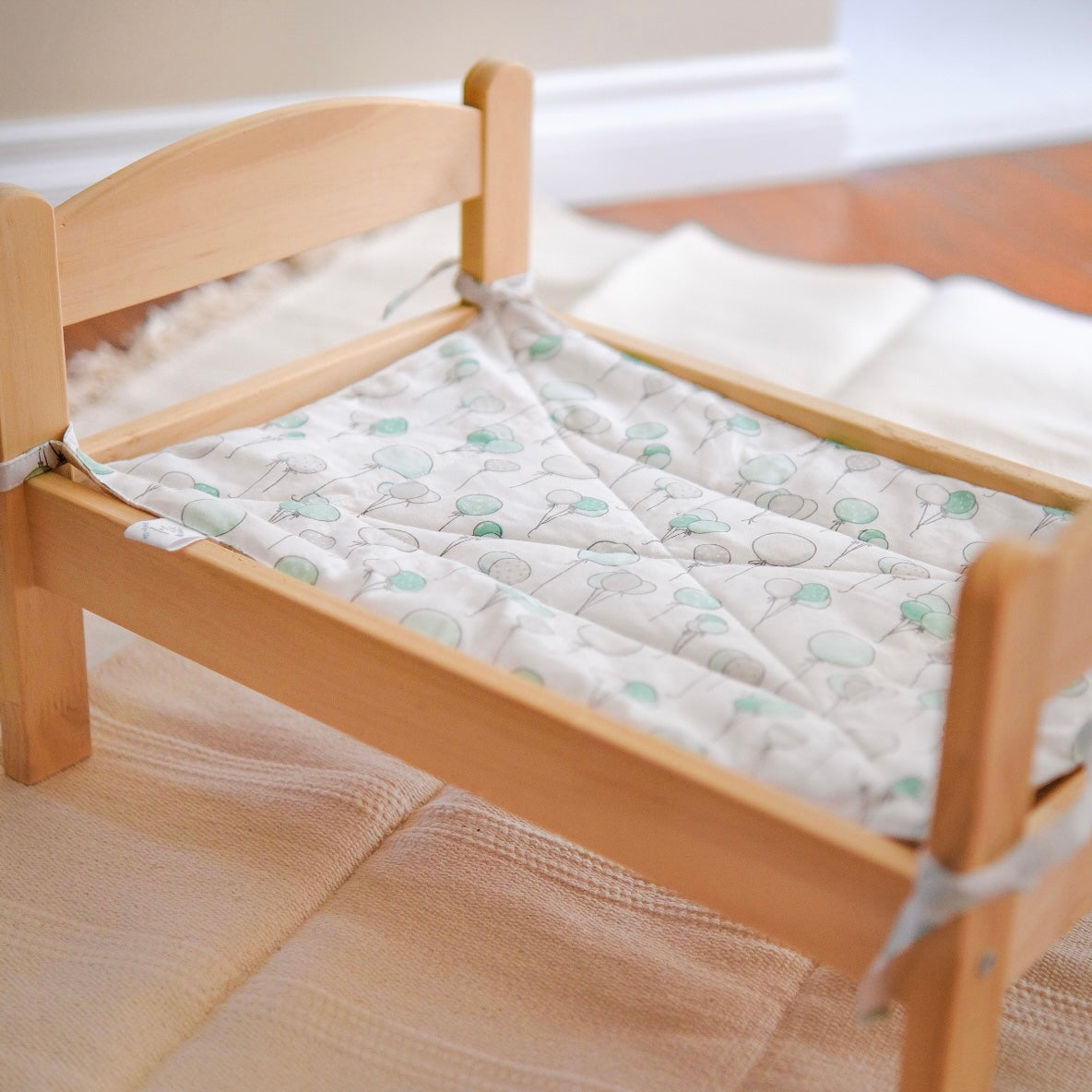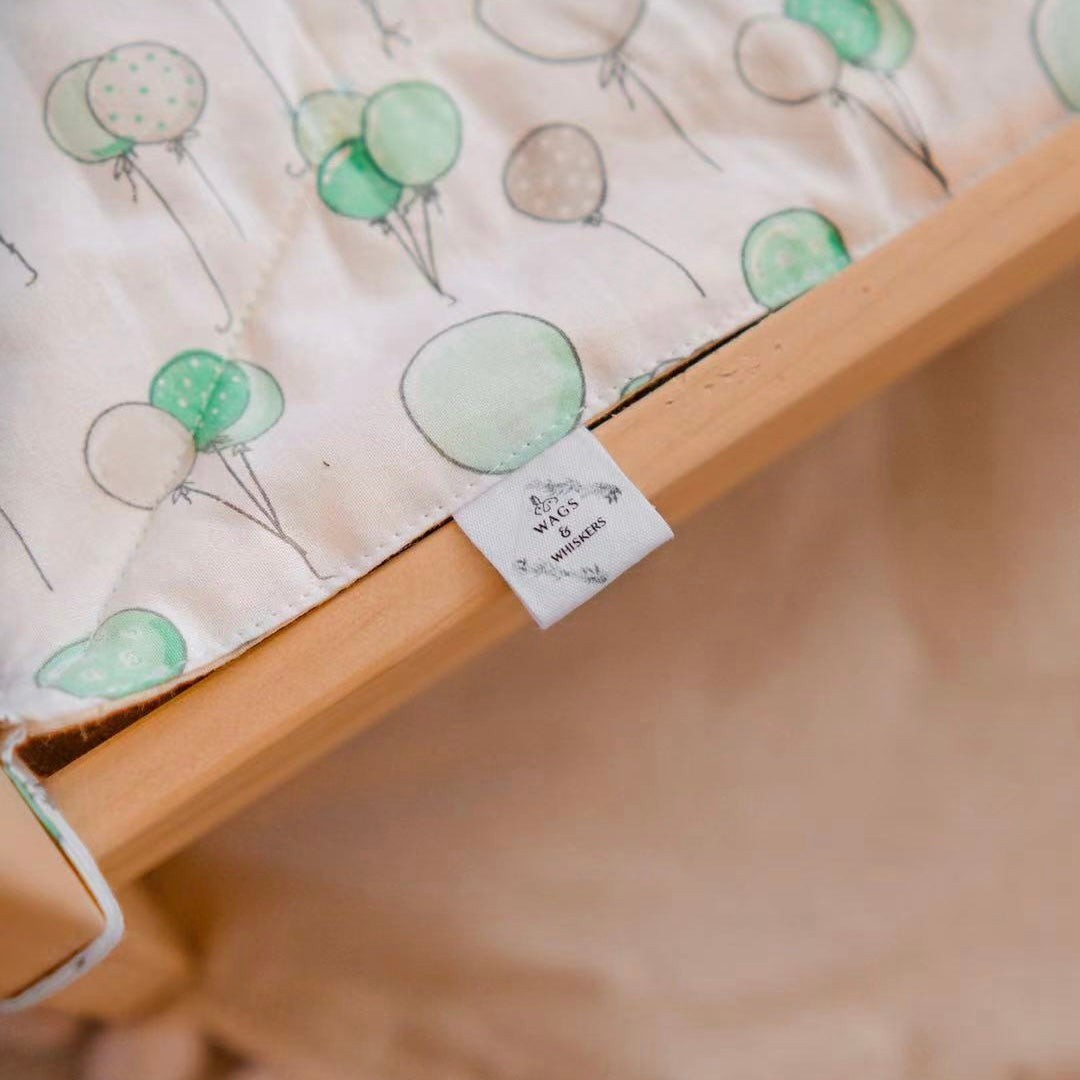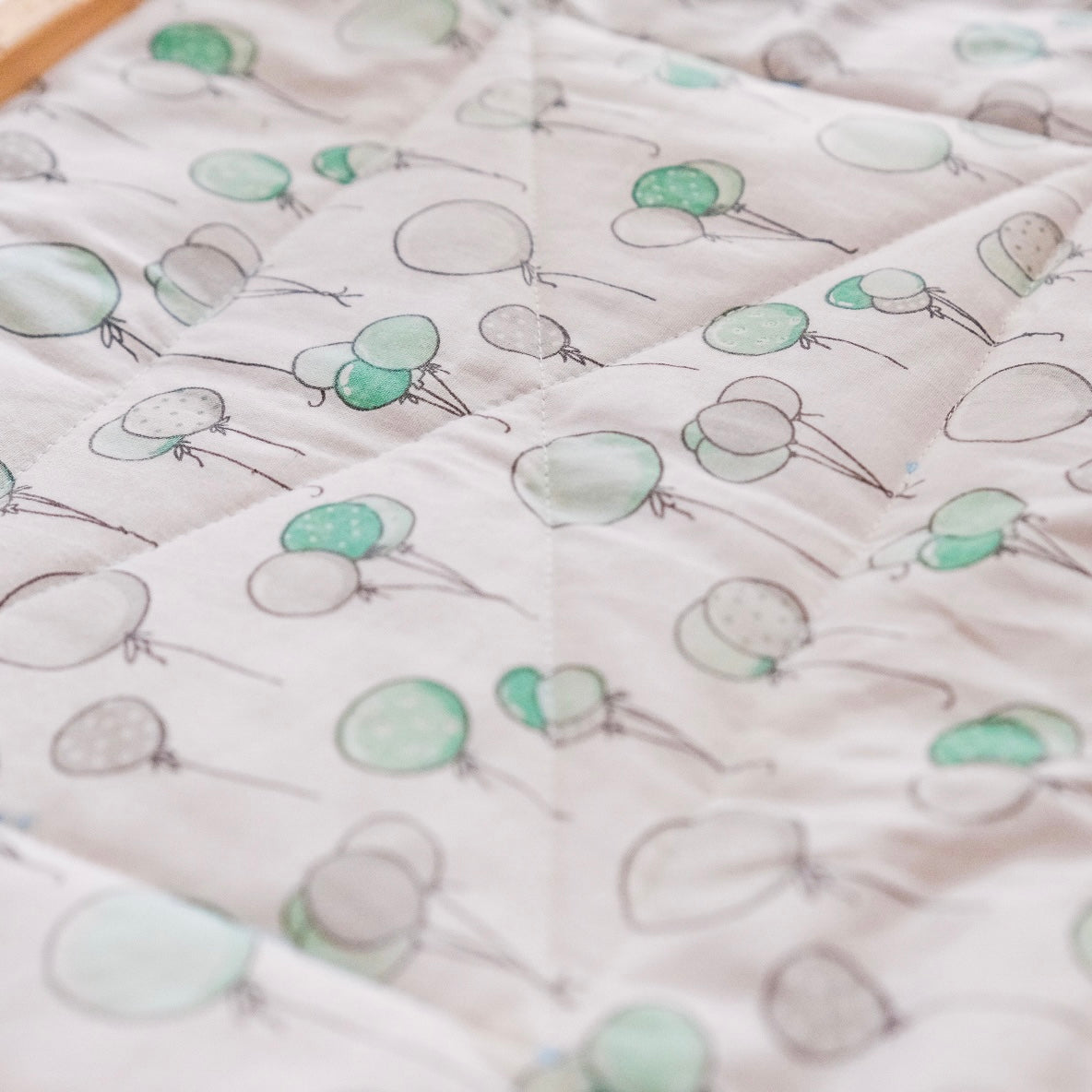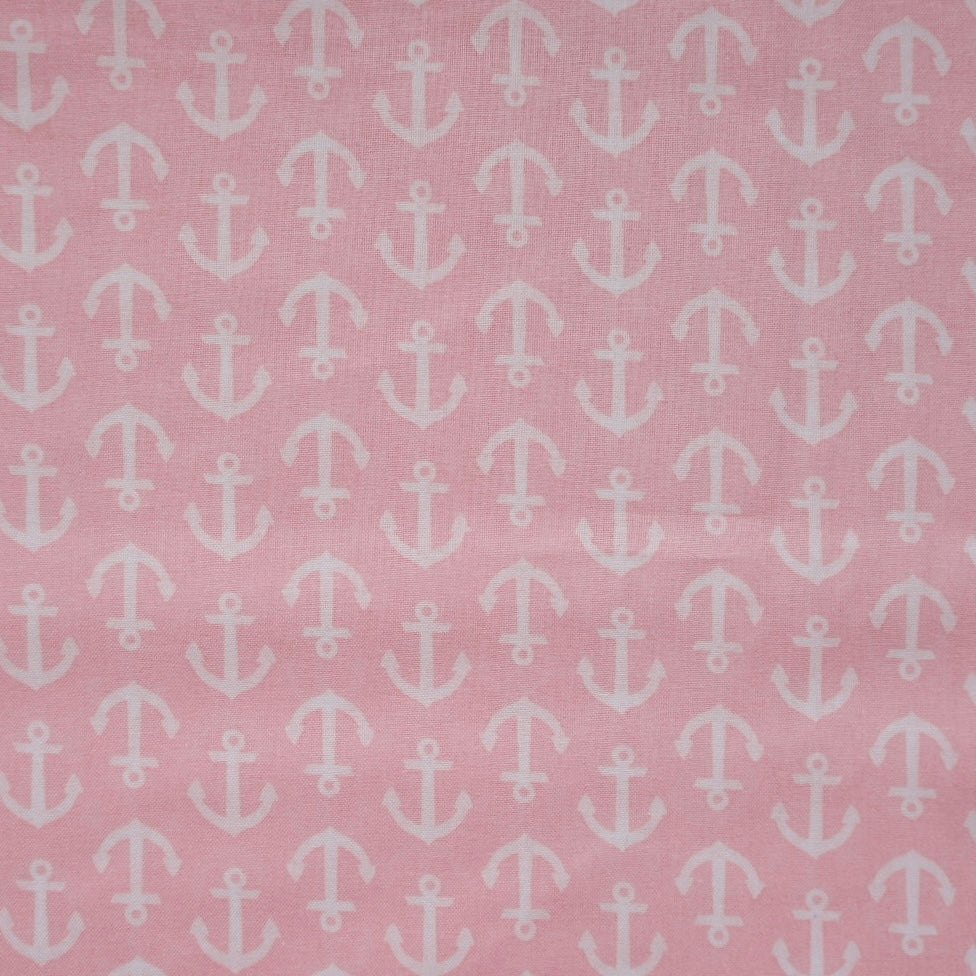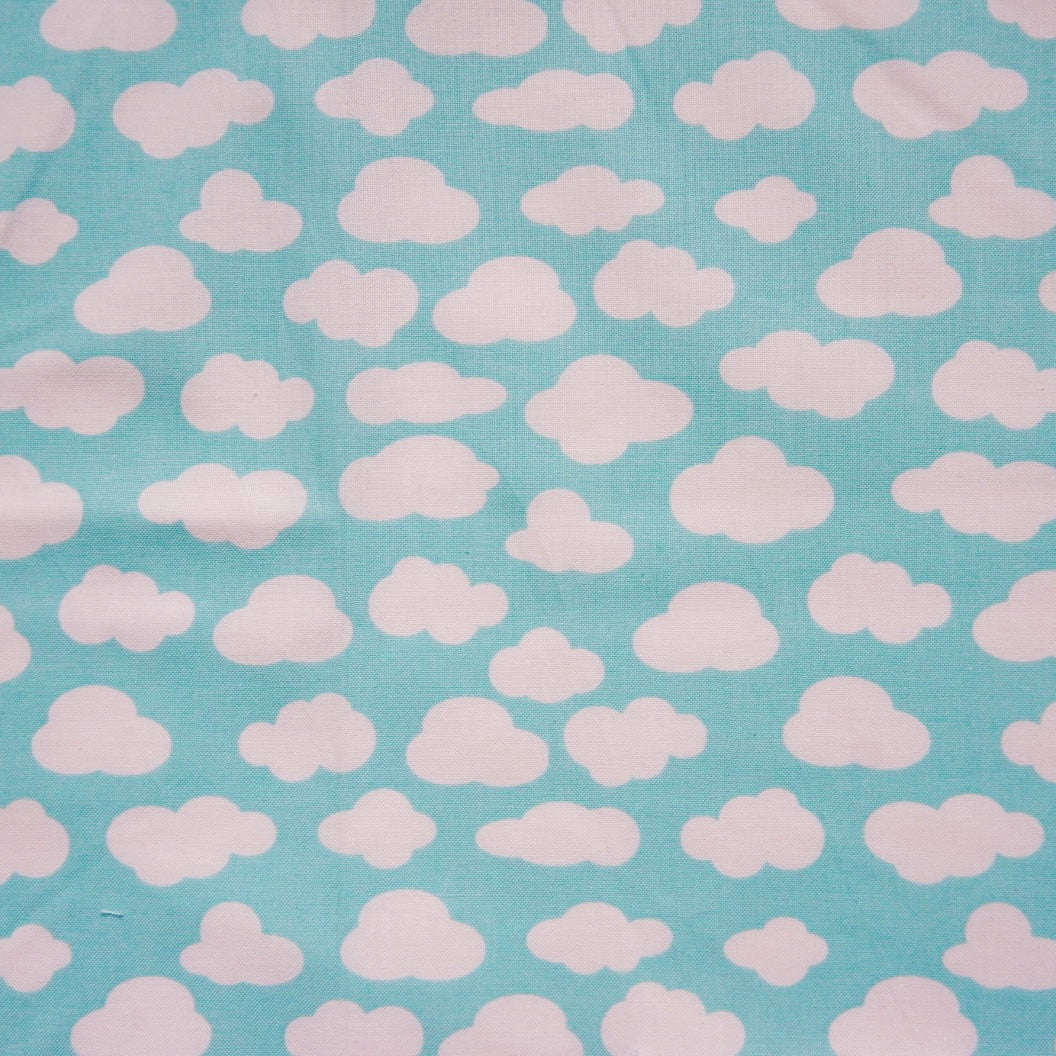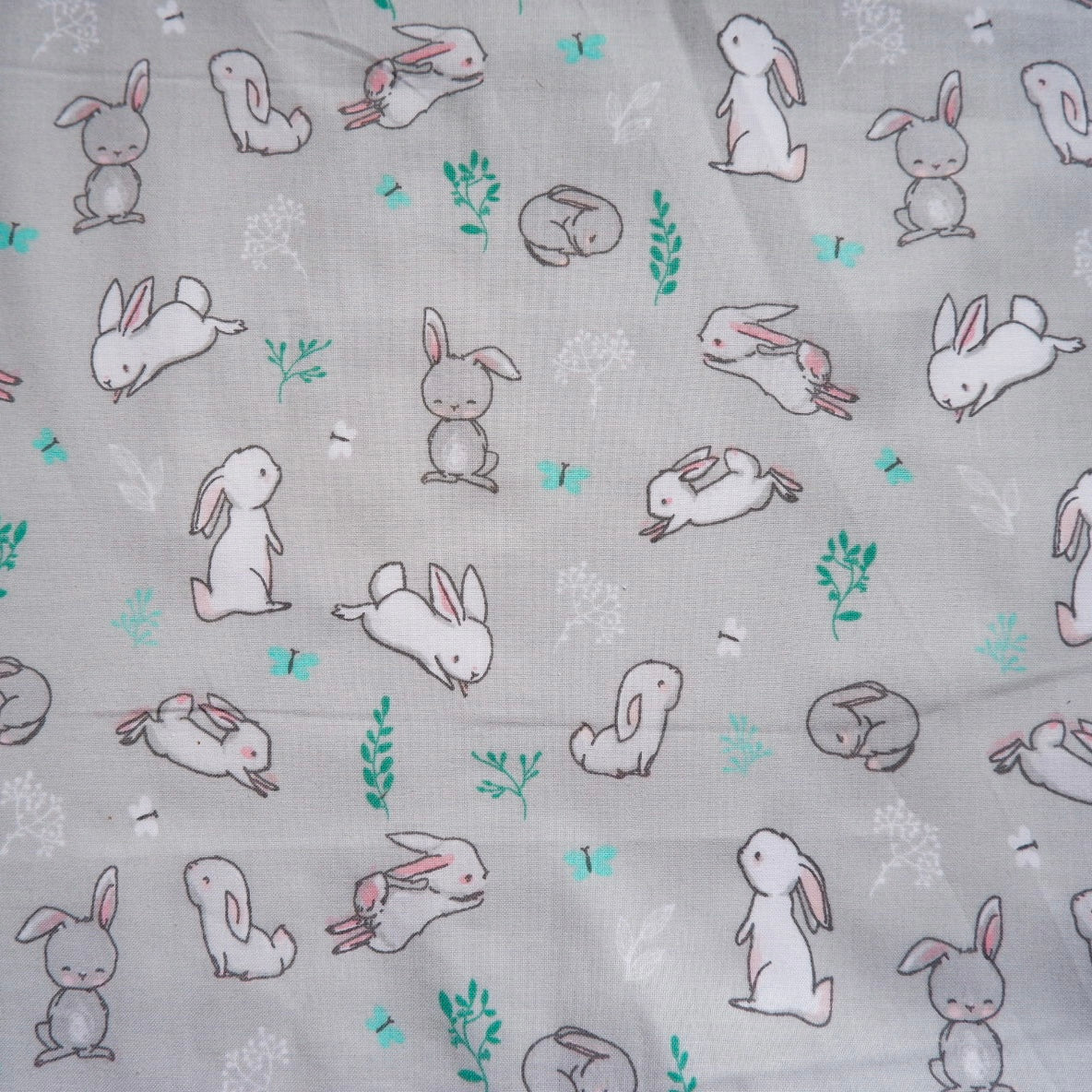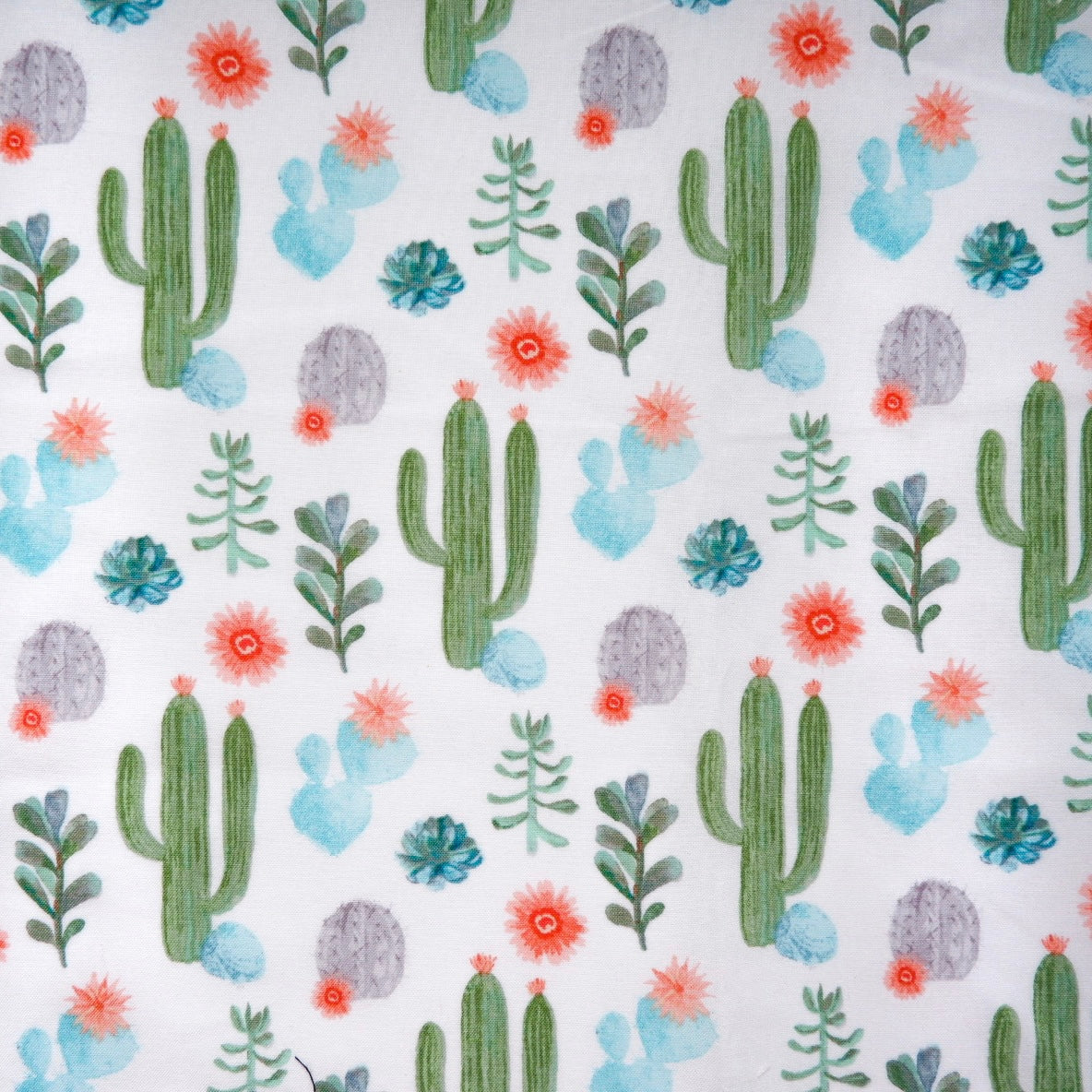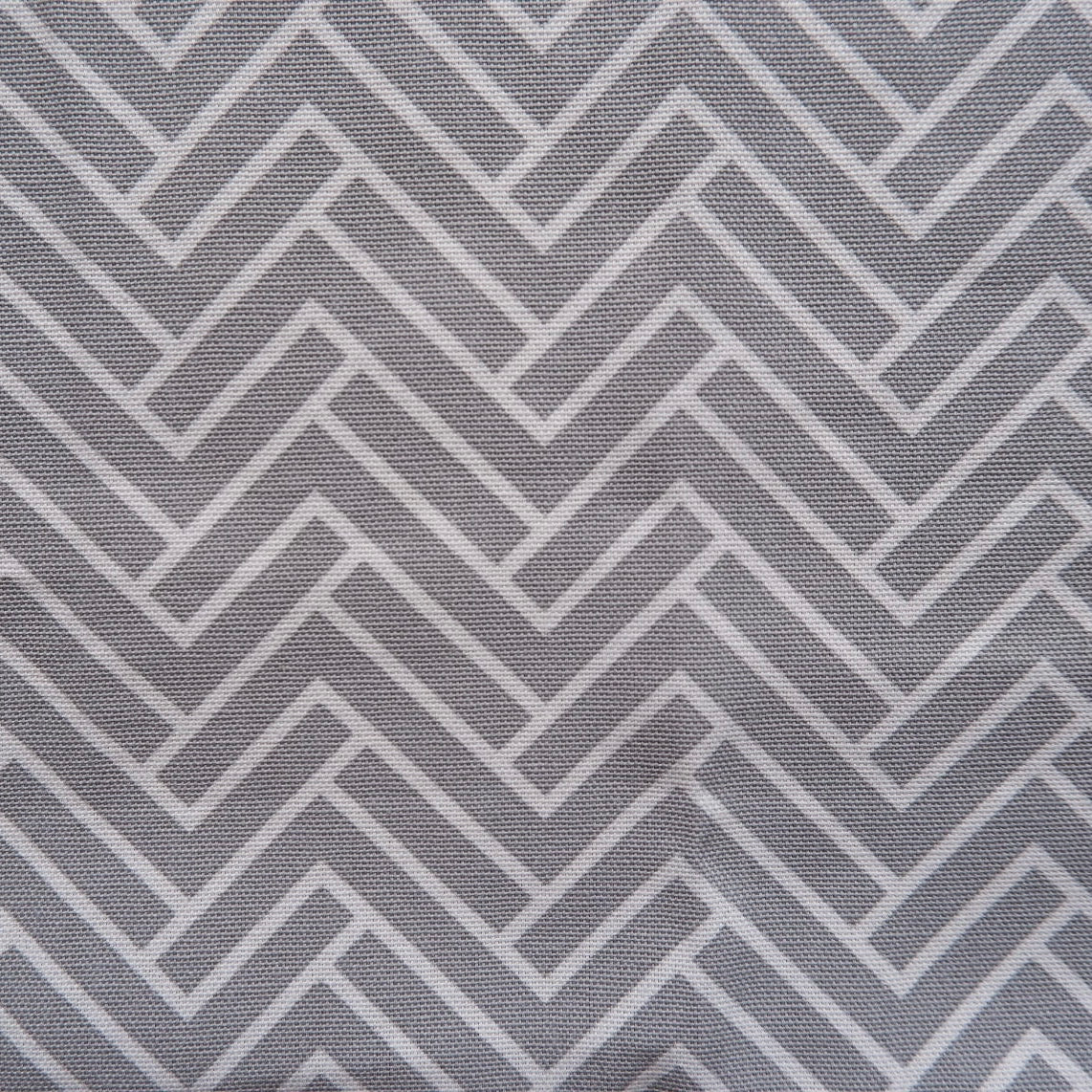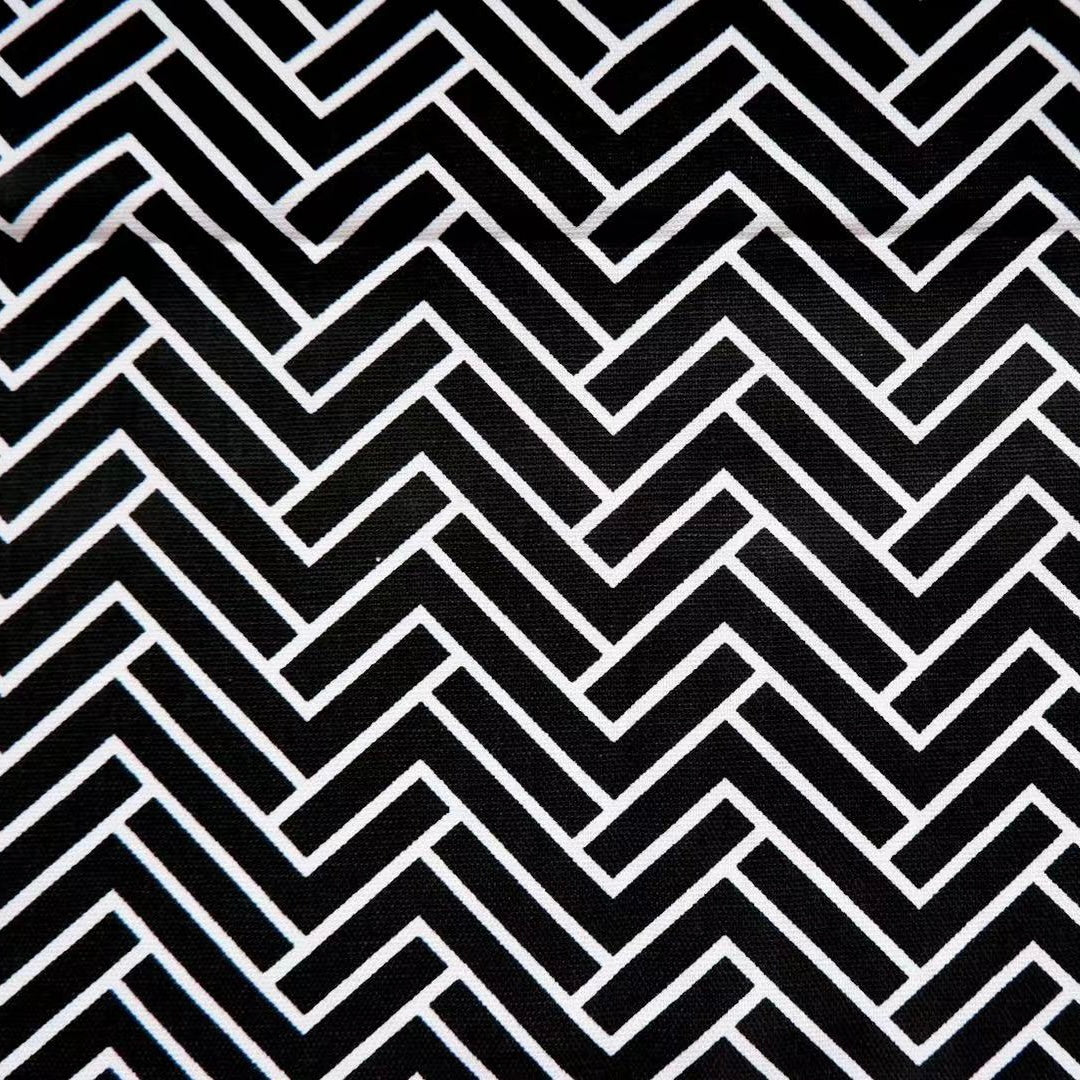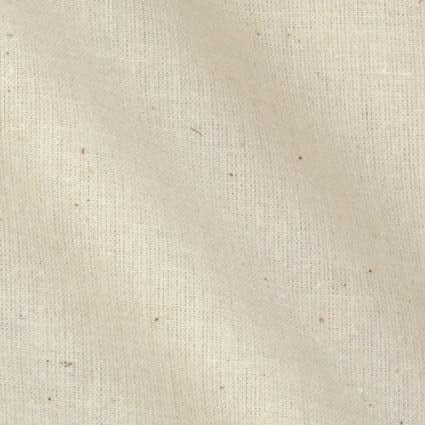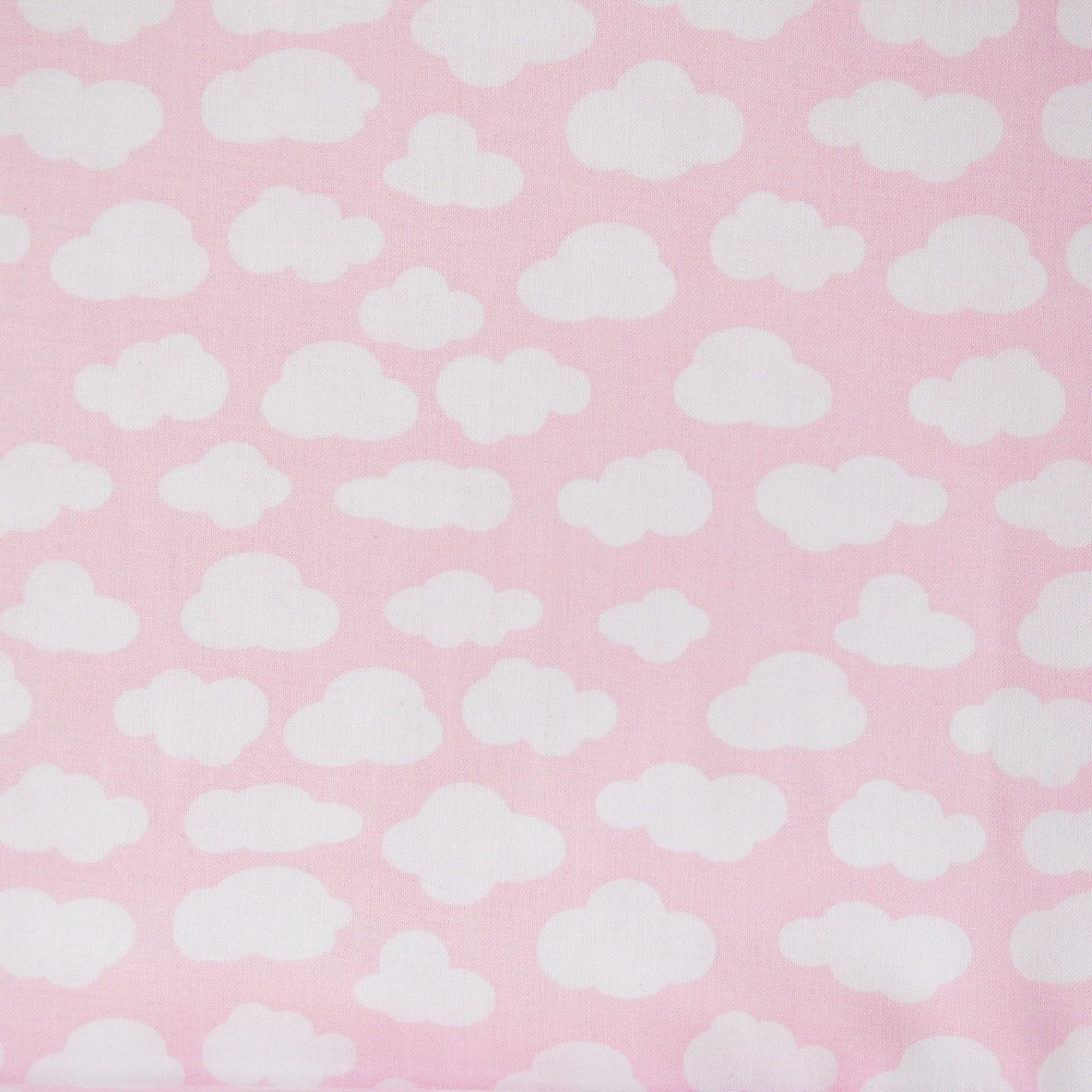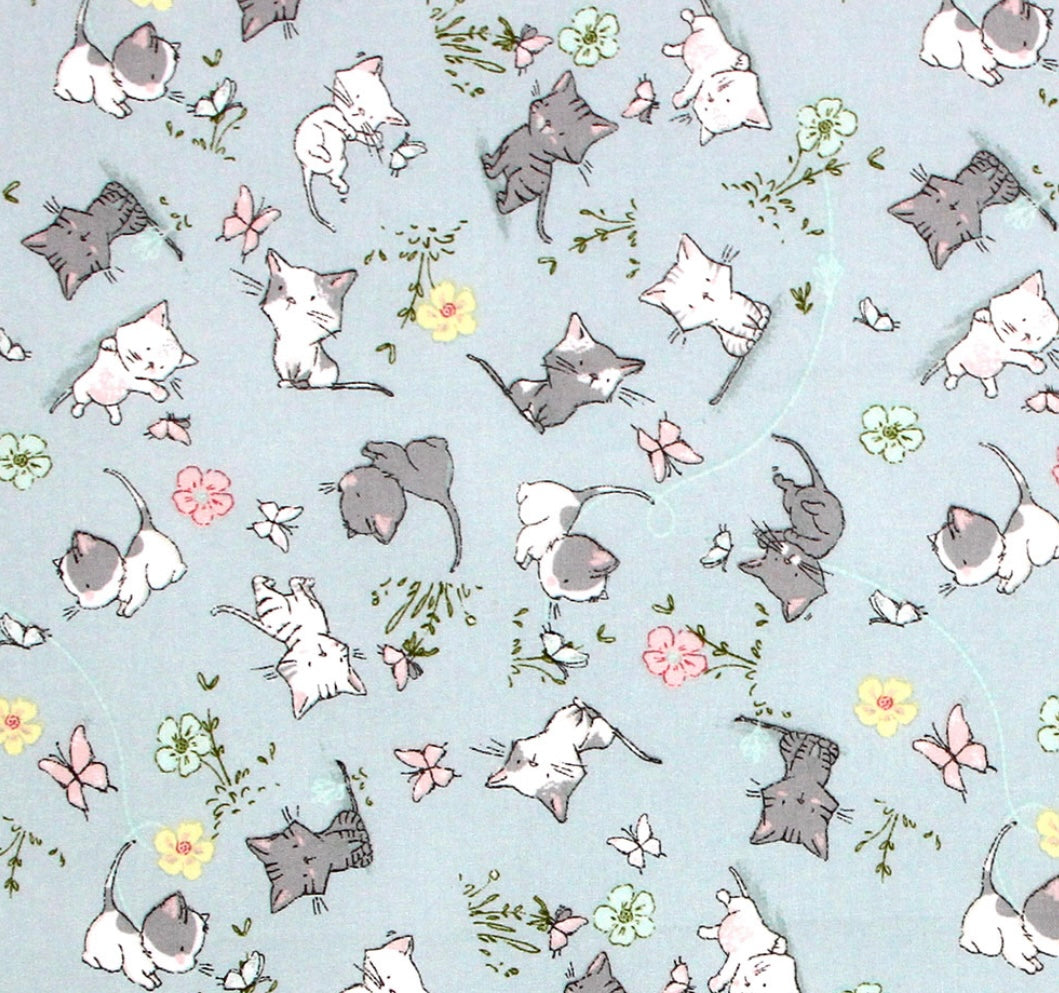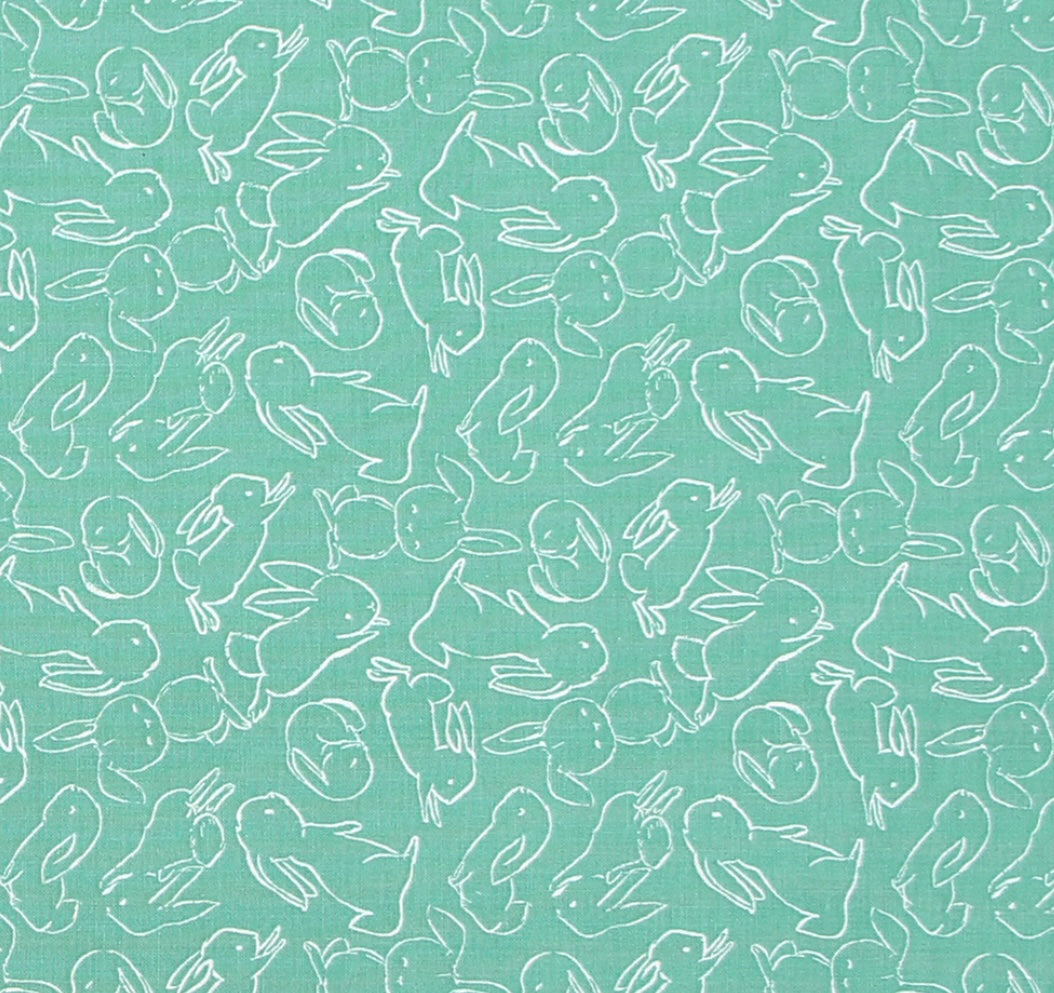 It's so cute
Very good quality, the ties make it very unique & I like the pattern (teal bunny) thank you
Such a cute idea!
I love this, very well made and such cute fabric. I much prefer this over the original bedding that comes with the Ikea bed. Thank you!
My bunny loves this quilt
It was made with the fabric of high quality and it's also very soft. My bun loves lying on it. He likes chewing everything he sees and the quilt looks sturdy so far.