Regular price
Sale price
$16.00 CAD
Unit price
per
Sale
Sold out
Sprinkle a little in their hay or food as a yummy treat but also as fun enrichment! Or let them eat straight from the box!
SHIPPING TERMS: 
Please click the link to read the terms as we have different shipping methods for different items.

1 foraging box containing 4oz of forage and comes with 1 small spoon 

INGREDIENTS:
Timothy hay: an important part of their diet, also high in fibre and low in protein 
Willow leaf: aids in digestion 
Sage leaf: high in fibre, vitamin C (for bones, skin, connective tissue), immune system, vitamin E (antioxidant)
Calendula: aids in digestion, healing wounds and skin diseases
Hibiscus: good source of vitamin C, helps prevent bladder infection and constipation 
Lavender: calming agent, reduces nervousness and hyperactivity 
Goji Berries: enhances immune system and metabolic homeostasis
Raspberry leaf: anti-inflammatory, high in fibre, support normal metabolism 

IMPORTANT NOTE:
This is safe to give to rabbits but only in small amounts because some ingredients have higher sugar content. This should not be given to rabbits younger than 2 months old. Rabbits have sensitive stomachs, so new items should be introduced slowly in small amounts.

RECOMMENDED to use within 1 year. This is intended for healthy pets and should be given only as a treat and not to replace their meals.

USE:

Give 2-3 spoonfuls of this forage on hay or pellets. Amount is recommended for rabbits small breeds. Larger breeds (10+ lbs) can be given larger amounts (4-5 spoonfuls)
STORAGE:
Store in a closed airtight container in a cool, dry place
Share
View full details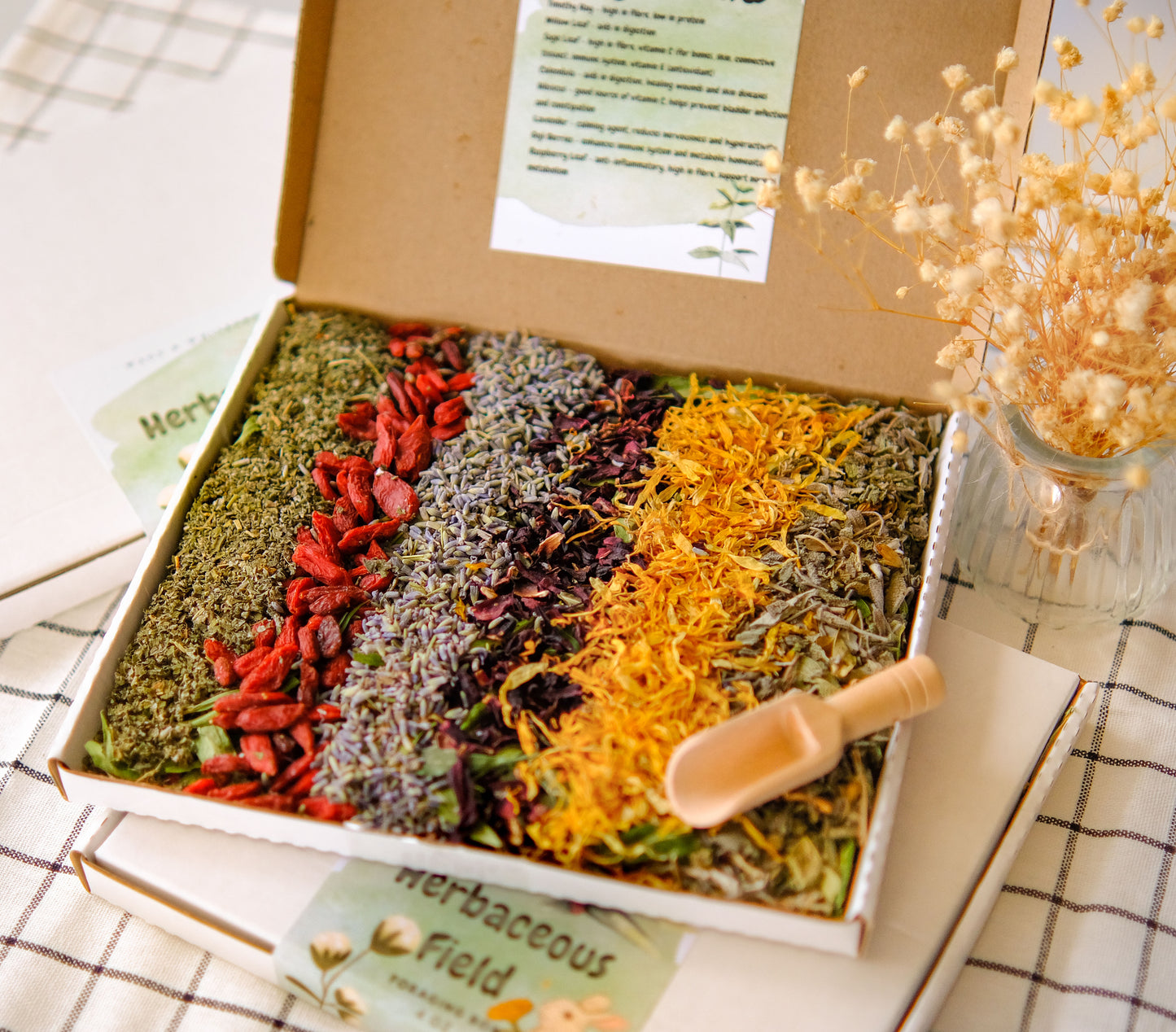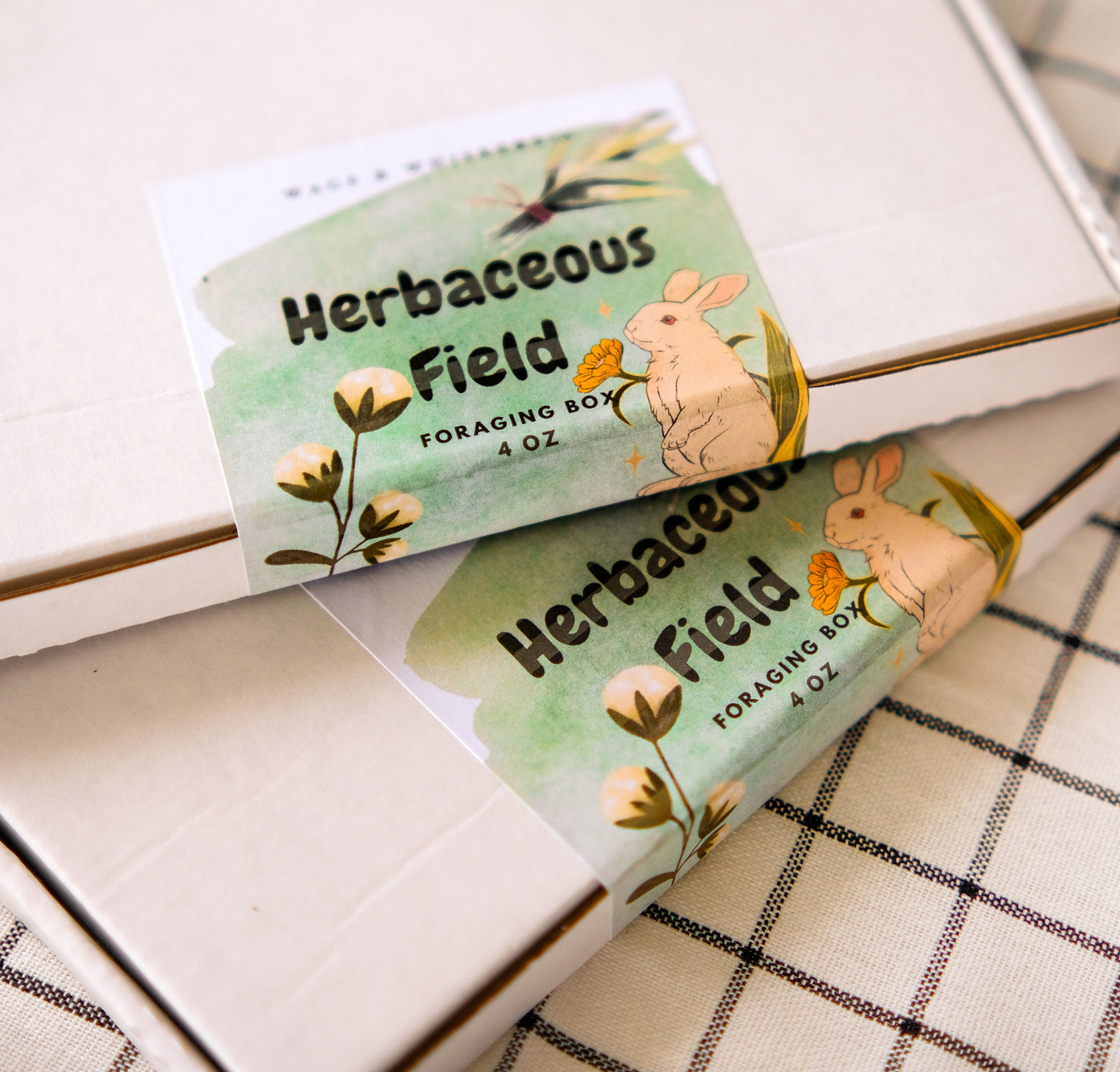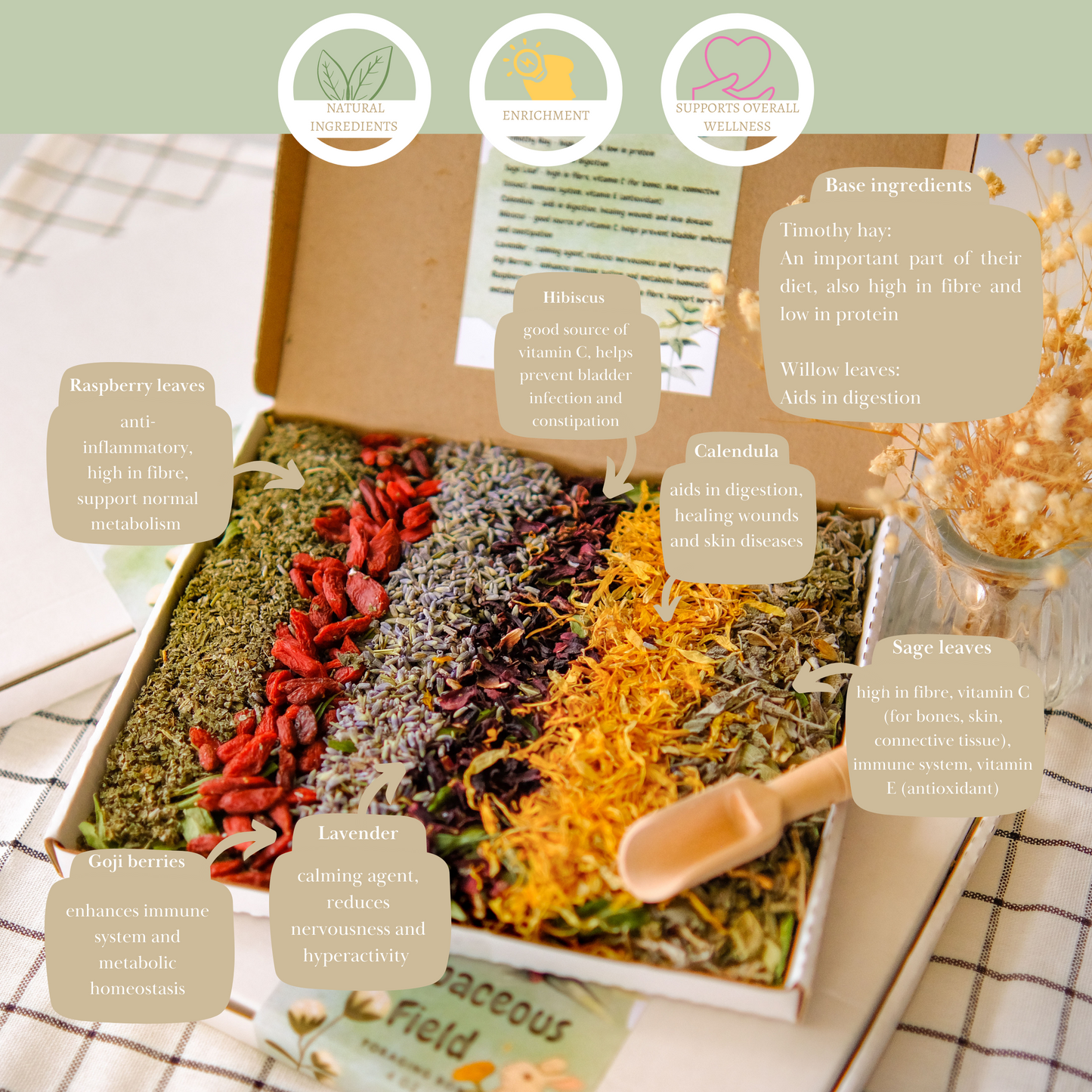 LOVE LOVE LOVE!!!
Our buns absolutely loved the very first Order I made with Wags & Whiskers so I decided to purchase more for Christmas treats. They absolutely love the cookies and goodies AND the fantastic foraging box! I'm so glad I found you as I know your products are healthy. Thank you so very much for all you do! I'm one very hooked Bunny Grandma and Snowball, Chewie and Boopie are very healthy and very happy hooked Wags & Whiskers buns! 💕🇨🇦💕