Regular price
Sale price
$4.50 CAD
Unit price
per
Sale
Sold out
SHIPPING TERMS:
Please click the link to read the terms as we have different shipping methods for different items.

Pack of 1 or 4 

Natural fun chew toys that are perfect for entertaining your pets and are great for their teeth! The loofahs are unbleached, have not been treated with any chemicals, and are dyed only with fruits/veggies so they are completely safe for your pets! These loofah chews are perfect for rabbits, rats, chinchillas, and hamsters!
FLAVOUR (from left to right):
- Banana
- Berries (strawberry+blueberry)
- Apple *sold out*
- Strawberry
100% natural fruit juices are used for the loofahs

SIZE:
The height of each loofah is about 2 - 2.5 cm. The width of each loofah ranges from 6.4 - 8 cm. 

IMPORTANT NOTE:
Fruit should not be given to rabbits younger than 2 months old. If your rabbit is under 6 months old they should be given fruit sparingly. Rabbits have sensitive stomachs, so new fruits should be introduced slowly in small amounts.

Please monitor your pet when you're giving them a new chew toy. And although this is safe for consumption we recommended giving this to your pet a maximum of once a day as too many fibrous materials (wood, loofahs, etc) at once can pose a risk and disrupt their digestive system.
Share
View full details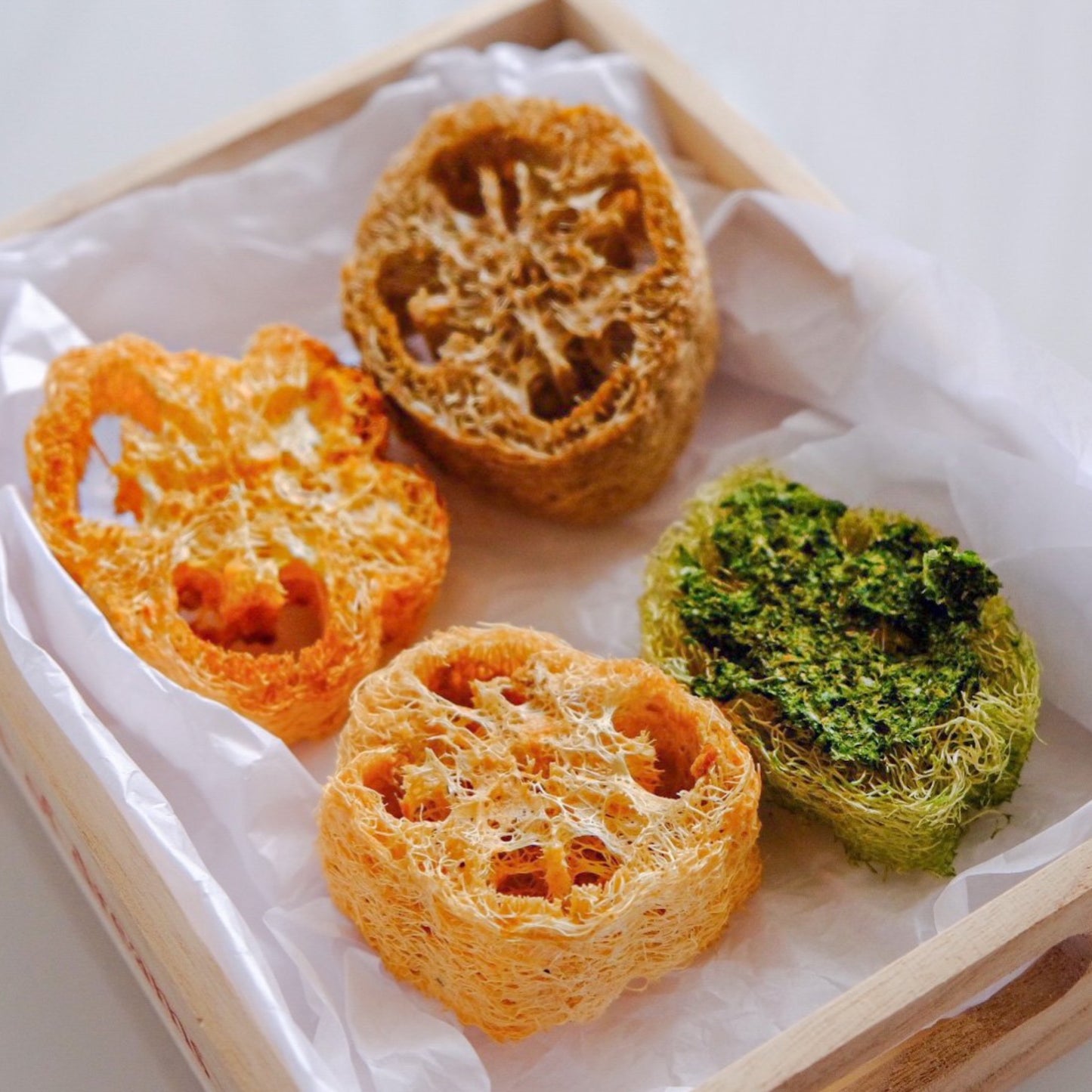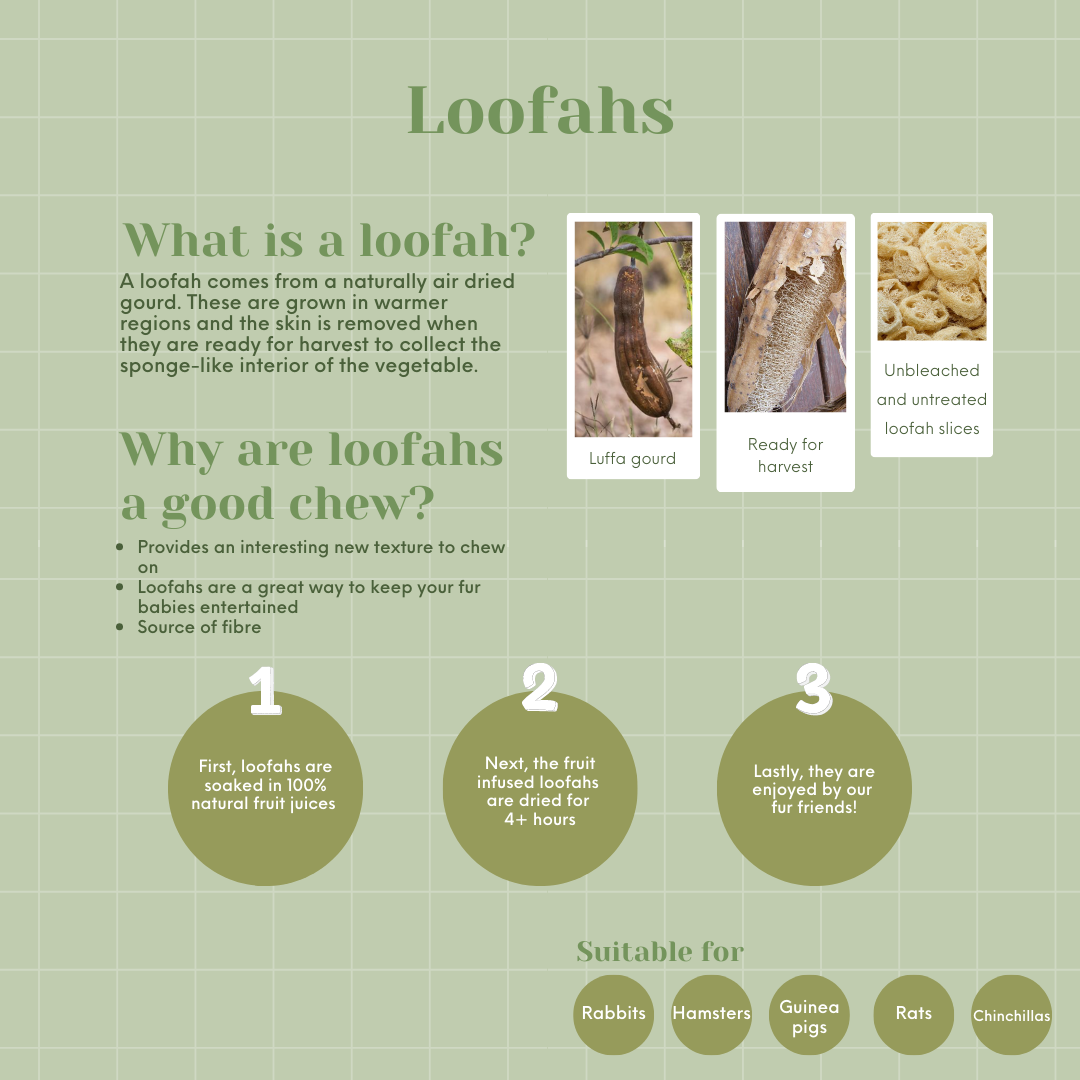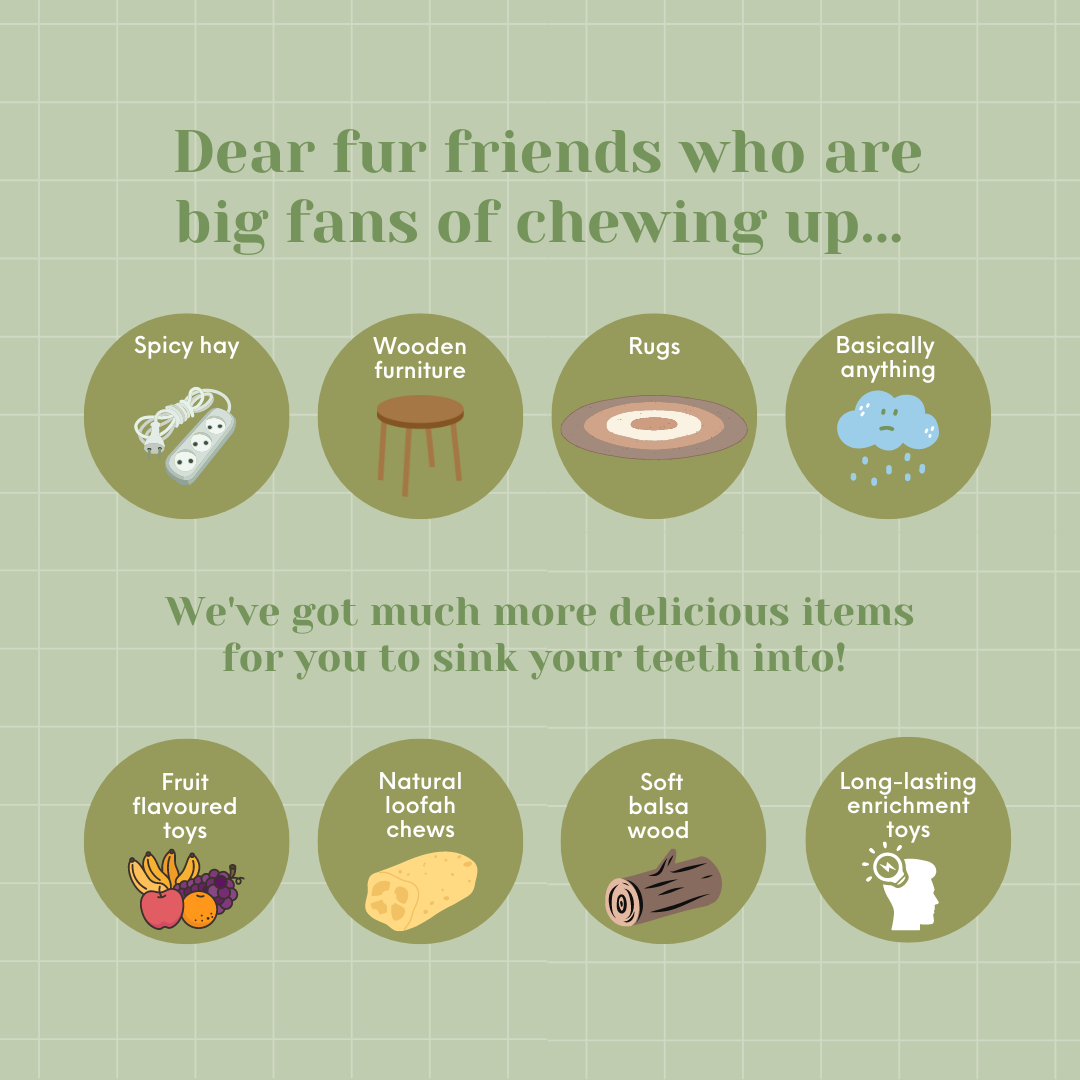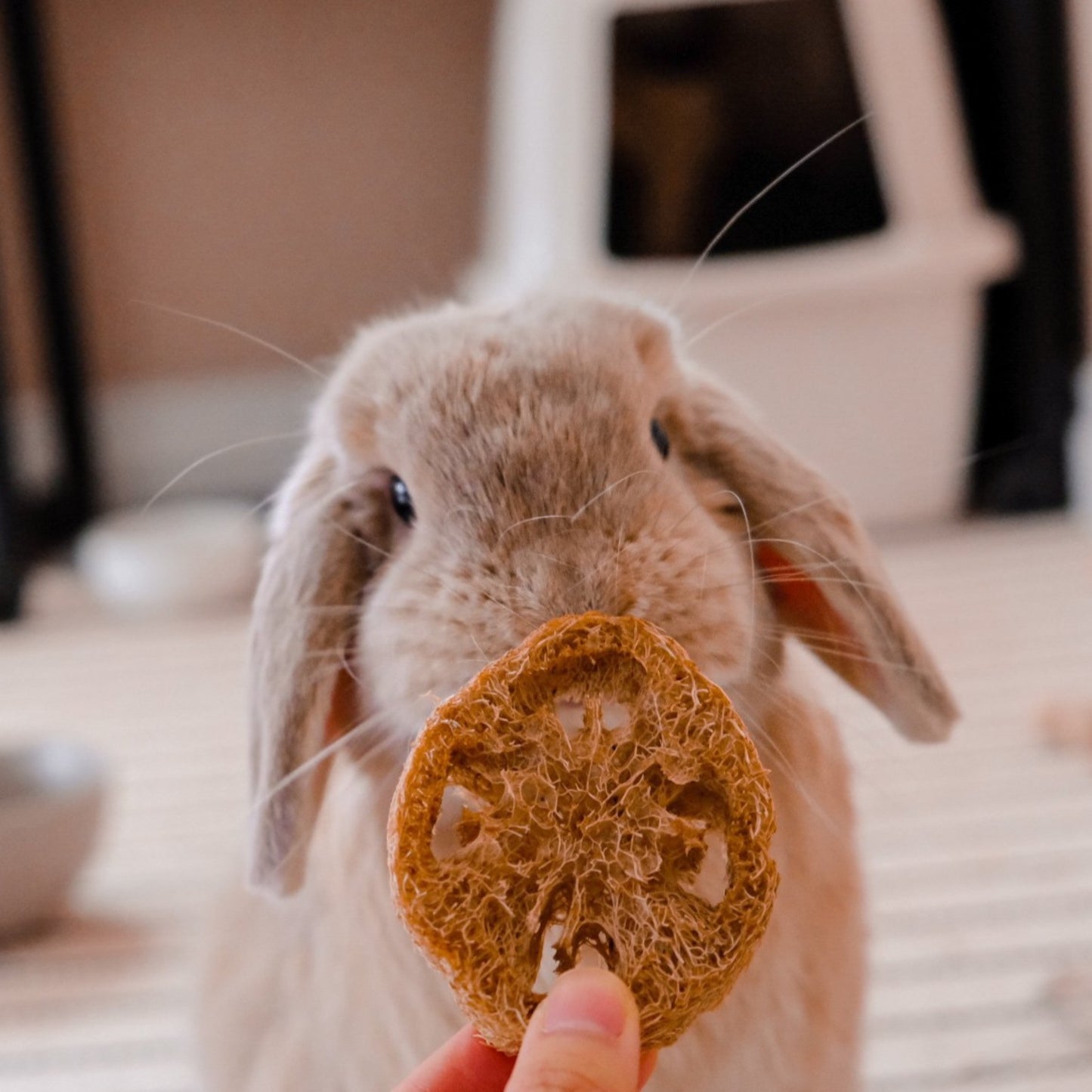 Great products
My bun loves the loufahs! Great chewy treat
My bunnies can't get enough of these!
Our bun is spoiled
This is our third (or maybe fourth) order from Wags and Whiskers and we have never been disappointed. Our bun loves all the products we have purchased for him and this was a new treat that didn't disappoint. Looking forward to seeing what products Wags and Whiskers introduces next.