Regular price
Sale price
$15.50 CAD
Unit price
per
Sale
Sold out
SHIPPING TERMS:
Please click the link to read the terms as we have different shipping methods for different items.

2 oz

A full body wellness support blend curated with unique dried herbs, florals, and superfoods.

INGREDIENTS AND BENEFITS:
1) Dandelion/red dandelion: is a safe vegetable for rabbits to consume without being limited. It contains a ton of nutrients and is one of the fan favourites of many rabbits.
2) Echinacea purpurea: this herb is an immune system stimulant and can act as an antibiotic when consumed,ed in higher quantities. It has anti-inflammatory and anti-viral properties.
3) Lemon balm: is known to be anti-bacterial, anti-viral, helps with bloating and gas, diarrhea, and is also known to reduce stress.
4) Chickweed: has anti-inflammatory properties which can help with healing cuts and is also known to help with molt support.
5) Hibiscus: helps regulate the body's temperature, helps strengthen the immune system to fight colds and infections.
6) Dehydrated papaya: known as a digestive agent that helps during molt seasons.
7) Black oil sunflower seeds: help to give a shinier and healthier coat because it adds healthy oils into the diet. This can also help during molting season.
8) Dried goji berries: they are known to be good for the eyes because they carry high levels of beta-carotene and zeaxanthin. They also have properties to reduce inflammation and protects the kidneys and liver. 
9) Carrot top leaves: helps lower blood cholesterol, weight loss, and improve eye health.
10) Blackberry leaves: helps stimulate appetite and manage stools.
11) Blackcurrant leaves: appetite stimulant and is high in fibre.

STORAGE:
This is good for 2+ months as long as it is kept in an airtight container in a cool dry place. Usage: Maximum 1 tablespoon a day per 5 lb rabbits

IMPORTANT NOTE:
This is not to replace veterinary visits and this forage is intended for healthy individuals. Rabbits should also be slowly introduced to this because of their sensitive stomachs.

Share
View full details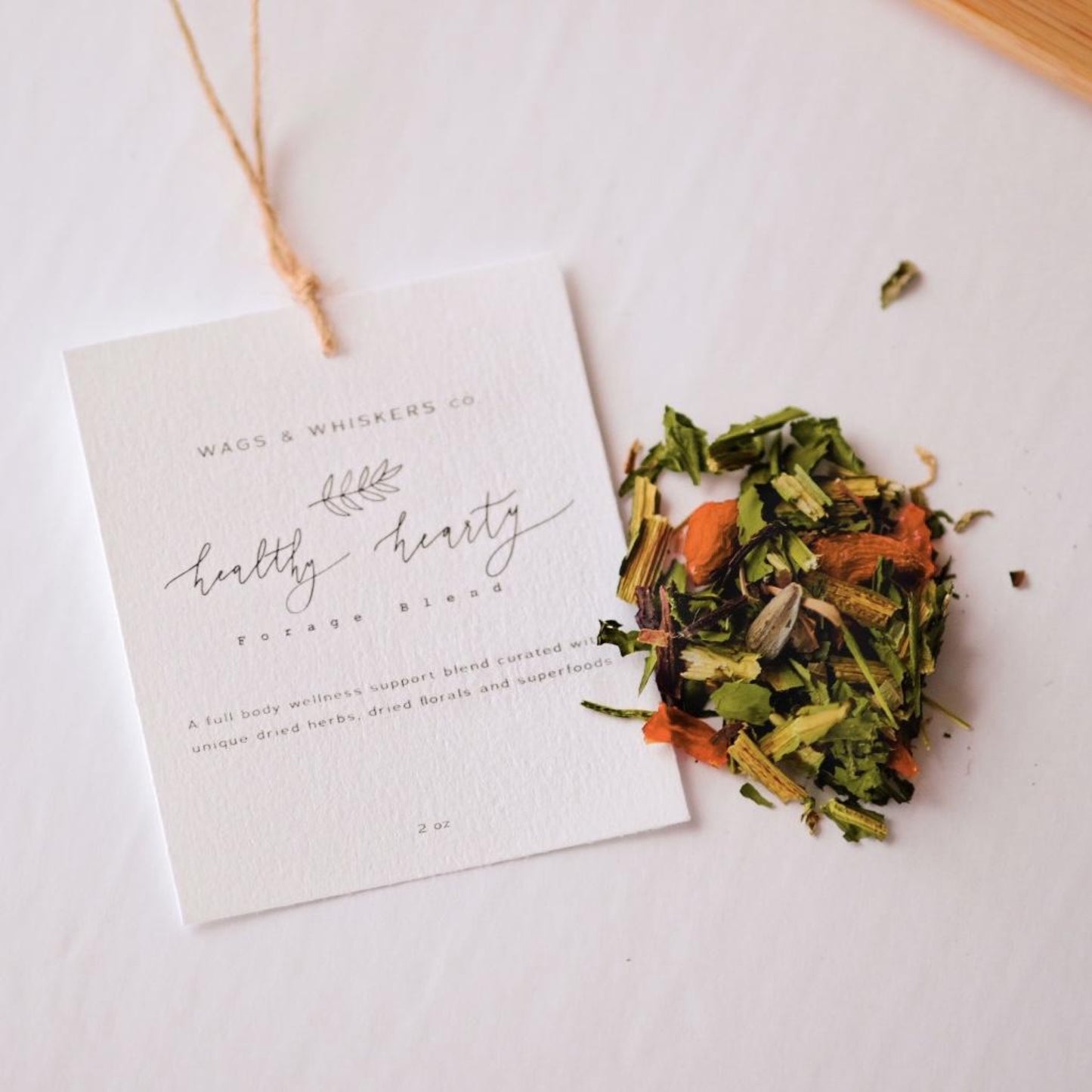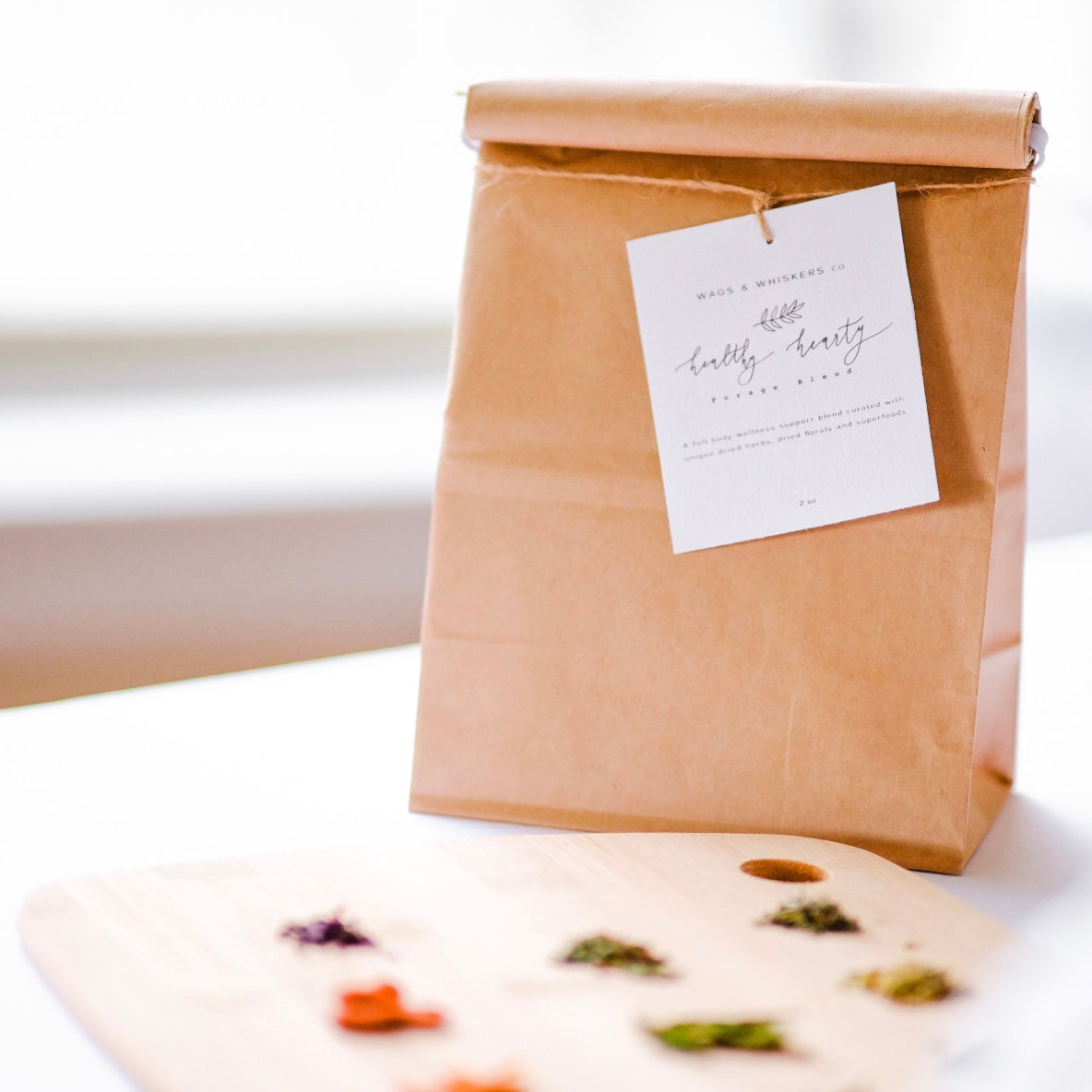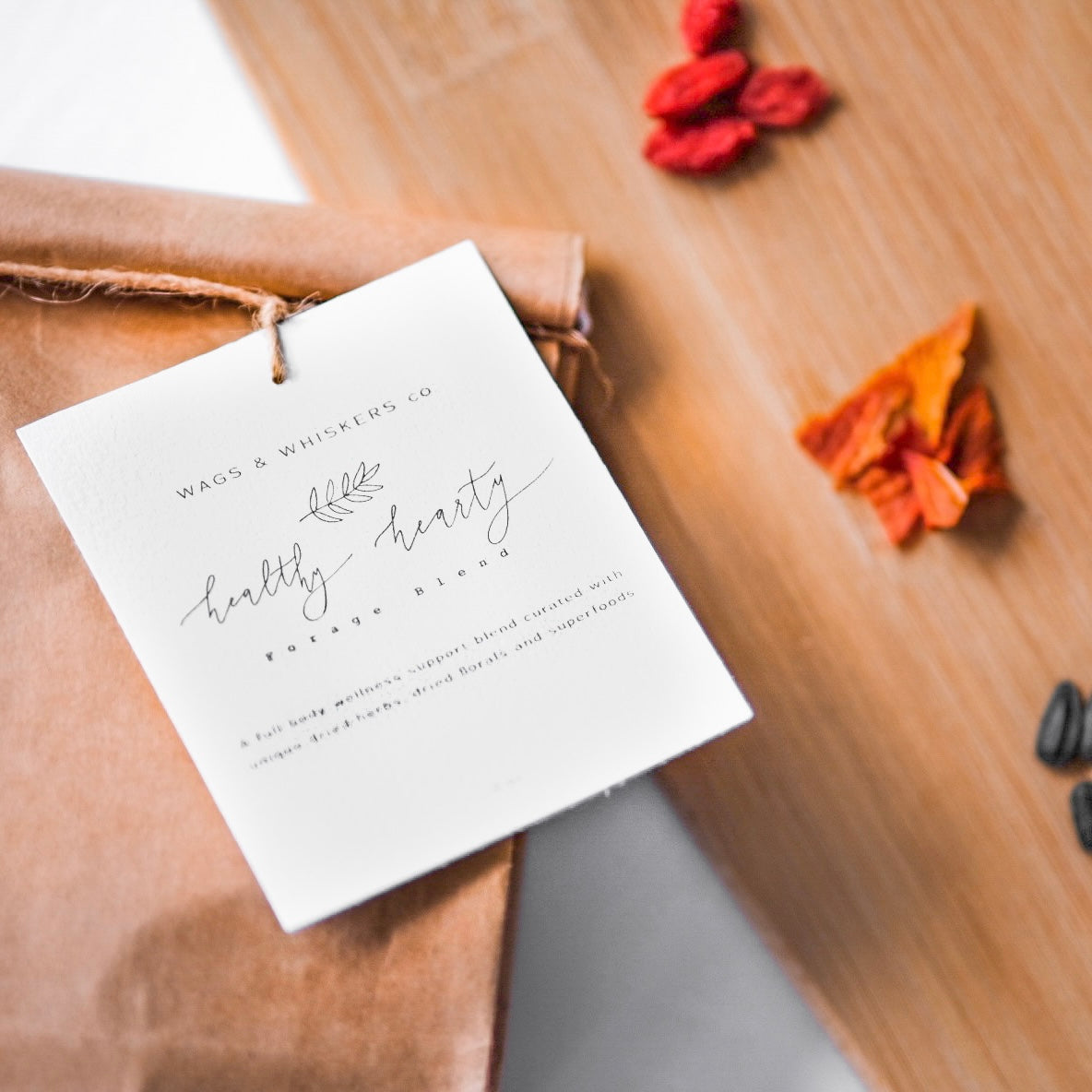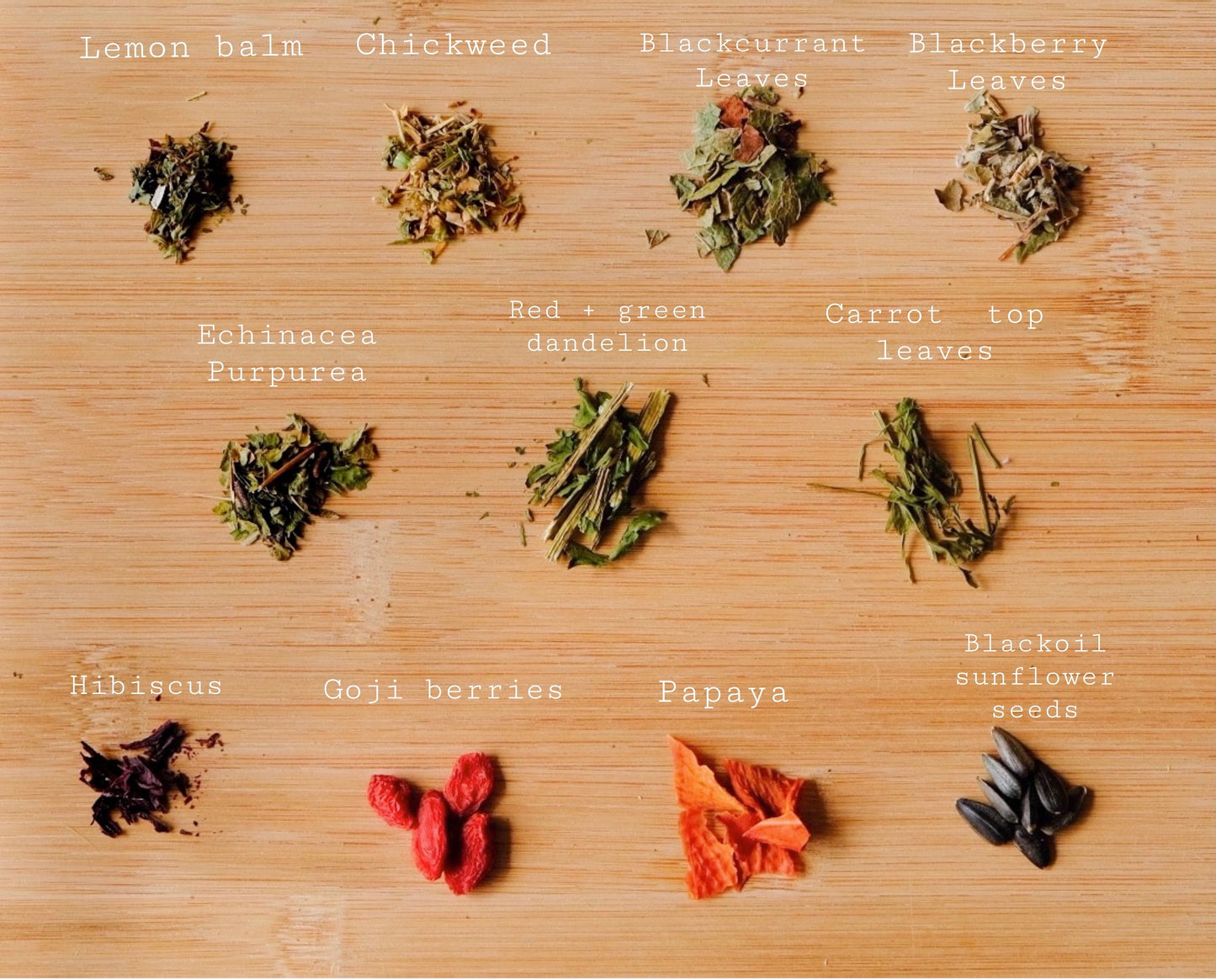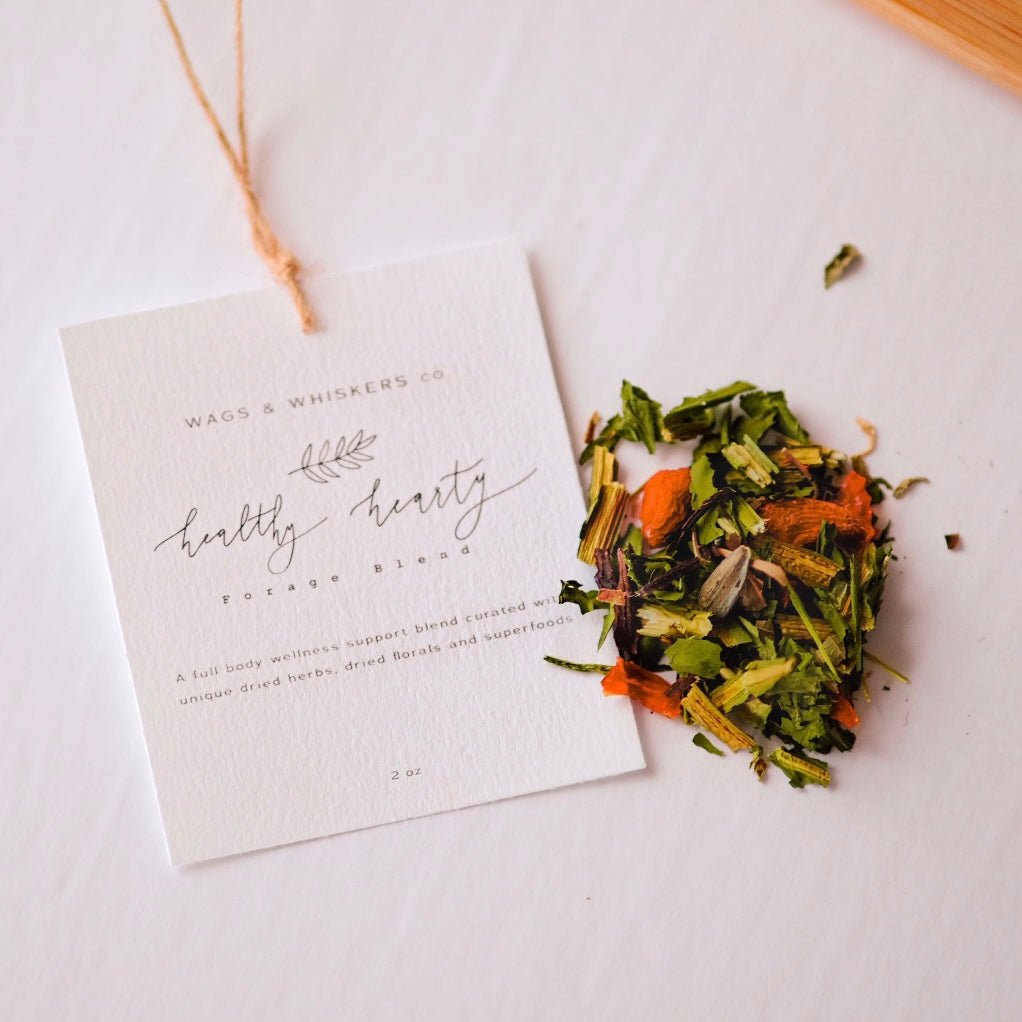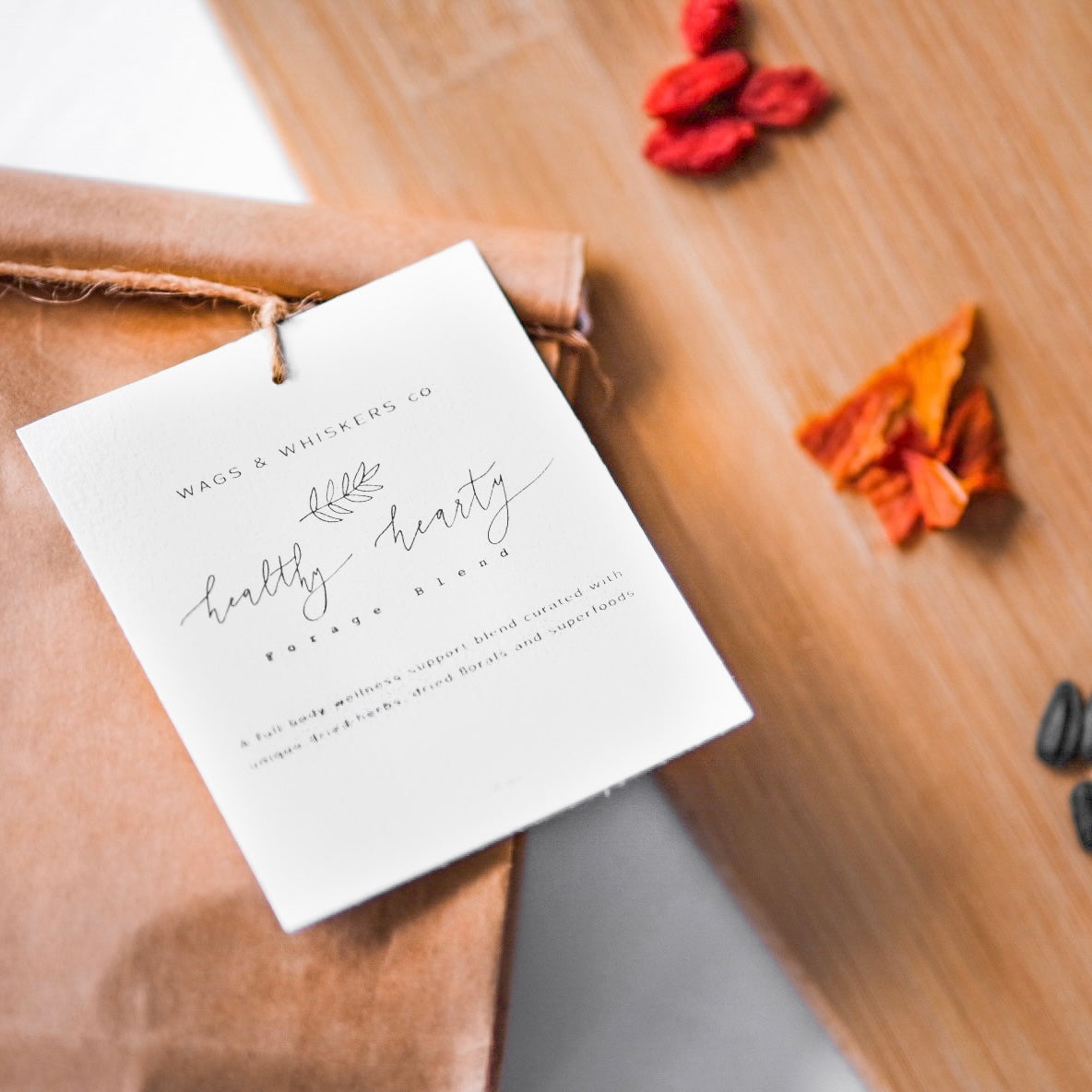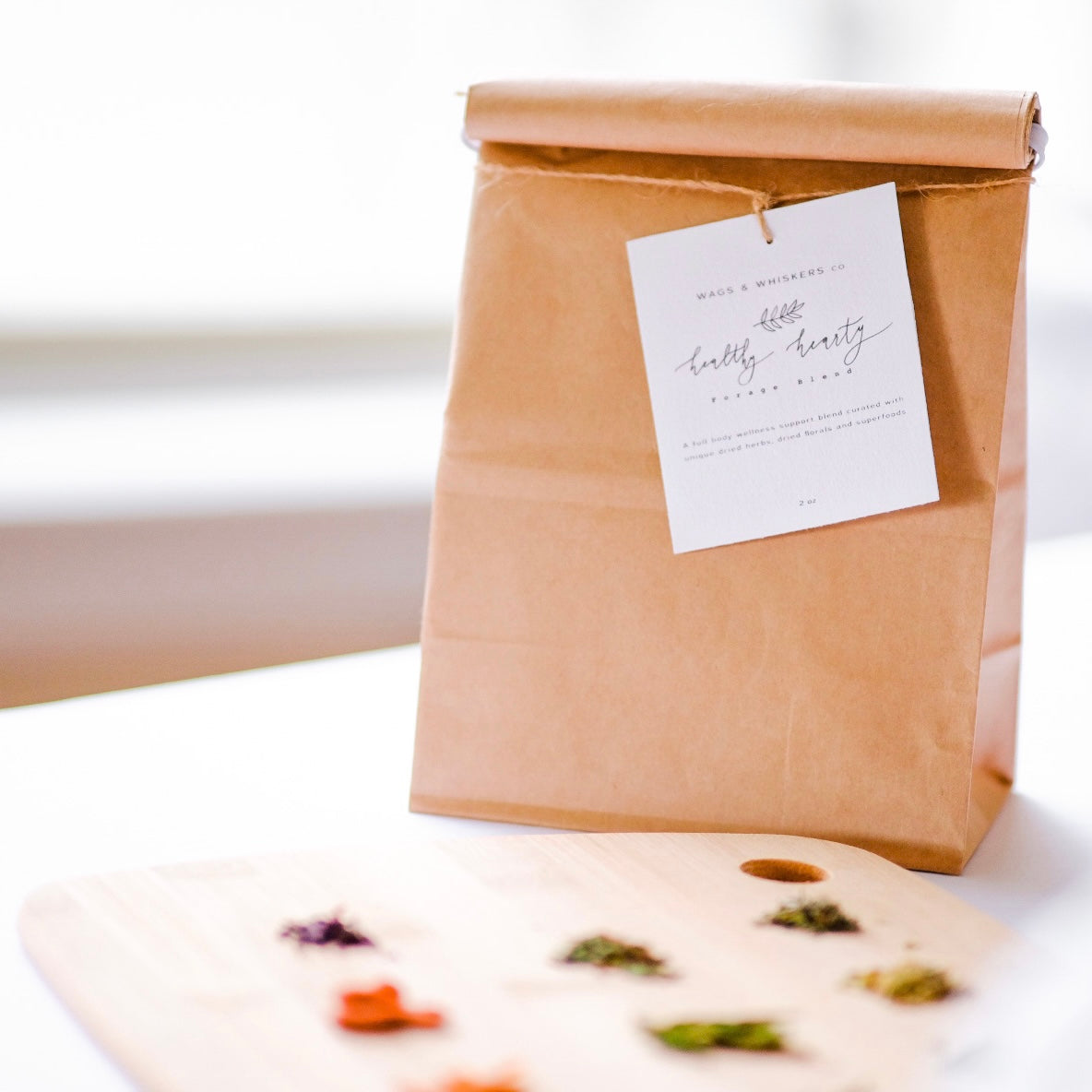 Healthy Hearty Forage
Opie loves his forage mix. I give him some every morning with his hay and he just loves it. He especially loves the goji berries. He would like more of that ingredient added 🐰
Delicious hay seasoning!
My senior bun isn't interested in hay anymore so I sprinkle some of this on top to get him to start eating it. I like to call it hay seasoning. Works great! He goes crazy for it.
bunny loves it
My bunny, named Lily loves this so much!!