Regular price
Sale price
$7.80 CAD
Unit price
per
Sale
Sold out
SHIPPING TERMS: 
Please click the link to read the terms as we have different shipping methods for different items.Pack of 0.5oz, 1oz, 2oz, 4oz
Buy in bulk balsa chews! This is a larger variety pack of balsa wood with different flavours to choose from. Balsa wood is a a soft wood that make safe and natural chew toys for rabbits and has been soaked in fruit juices to make it as a tasty treat as well! 
It is suitable for all small pets such as rabbits, chinchillas, hamsters, rodents, and guinea pigs!

100% fruit juices are used without any additives and preservatives
DISCLAIMER: Each bag will be a mixture of different sized balsas, they will not be the same size. 
WHEN ORDERING:
1) Pack of 0.5 oz (sample size): includes one of each flavour
2) Pack of 1 oz: includes 12 - 16 pieces
3) Pack of 2 oz: includes 25 - 28 pieces
4) Pack of 4 oz: includes 53 - 56 pieces

If you would like a combination of specific flavours, please select one of the flavours you'd like when adding this item to your cart then leave a note of the other flavour(s) you'd like as well.


Each balsa piece measurement varies
Length: 3 - 4 cm
Width: 1.5 - 3.5 cm
Height: 1 - 2.5 cm
FLAVOURS
1) Mango
2) Strawberry 
3) Blueberry 
4) Pineapple
5) Cherry
6) Carrot + pumpkin 
STORAGE
The balsa wood has been soaked for an extensive period of time in the fruit juice and the taste should last for several months (4+). If the wood pieces feel sticky in any way (from the fruit juice), you can set your toaster oven or oven to a high setting (300 range), turn off the oven and place the balsa wood inside with the door closed. Wait until oven has cooled and the wood has cooled before putting it away.
USE
We recommend a maximum of 2 balsa wood chew a day as they do contain pieces of fruit and is soaked in fruit juice so it can be high in sugar content. Always give under supervision. If the toy is new to them it should be introduced in moderate amounts.
Share
View full details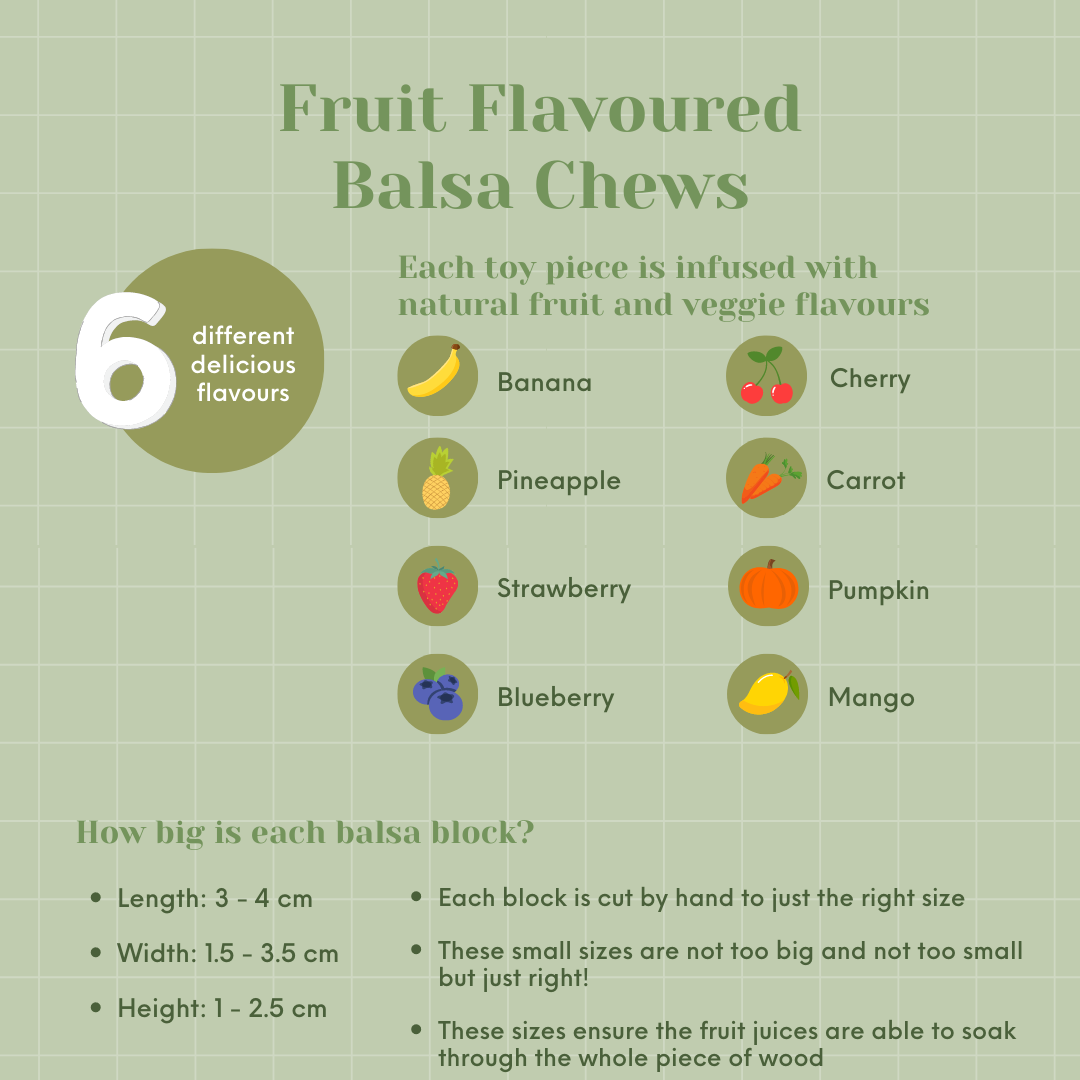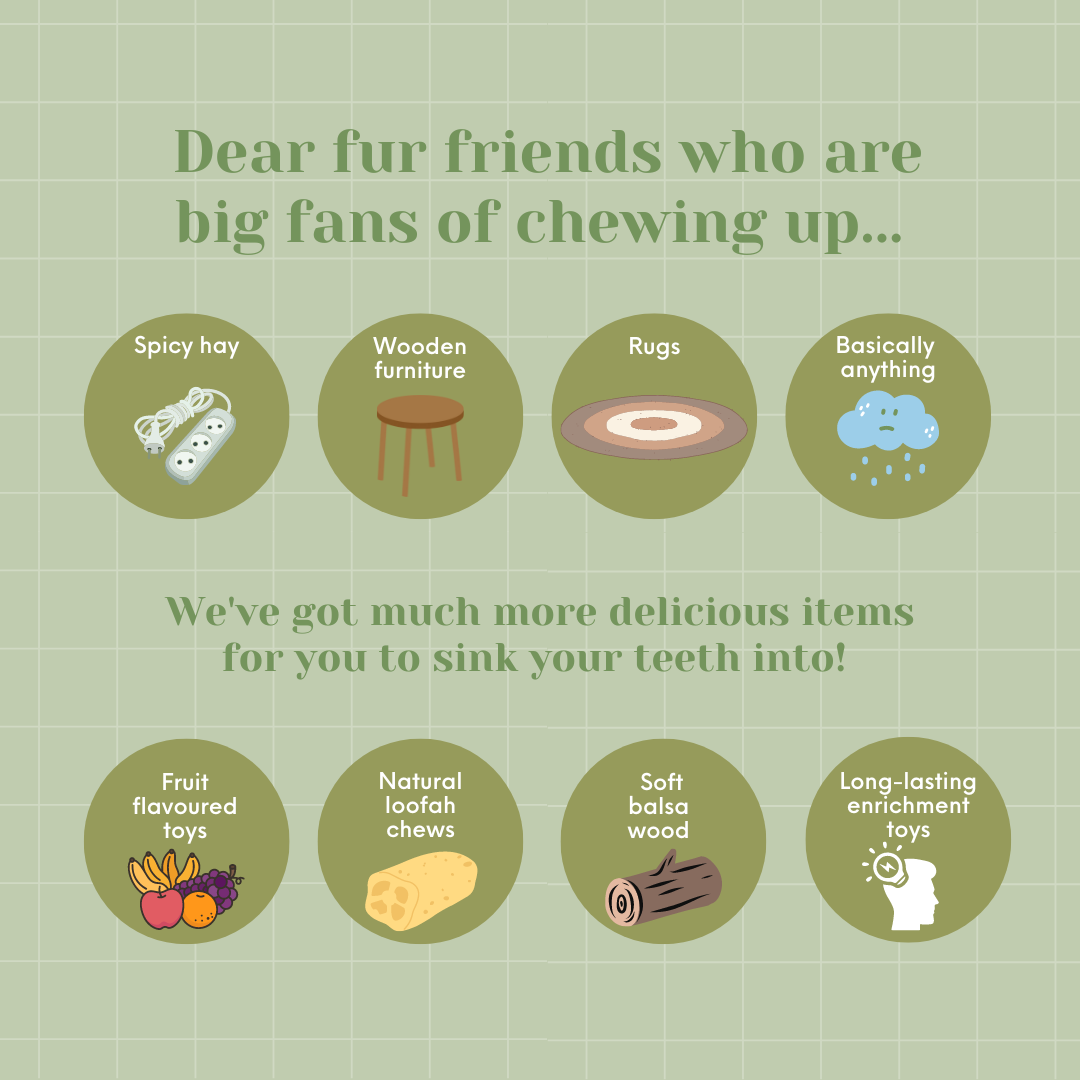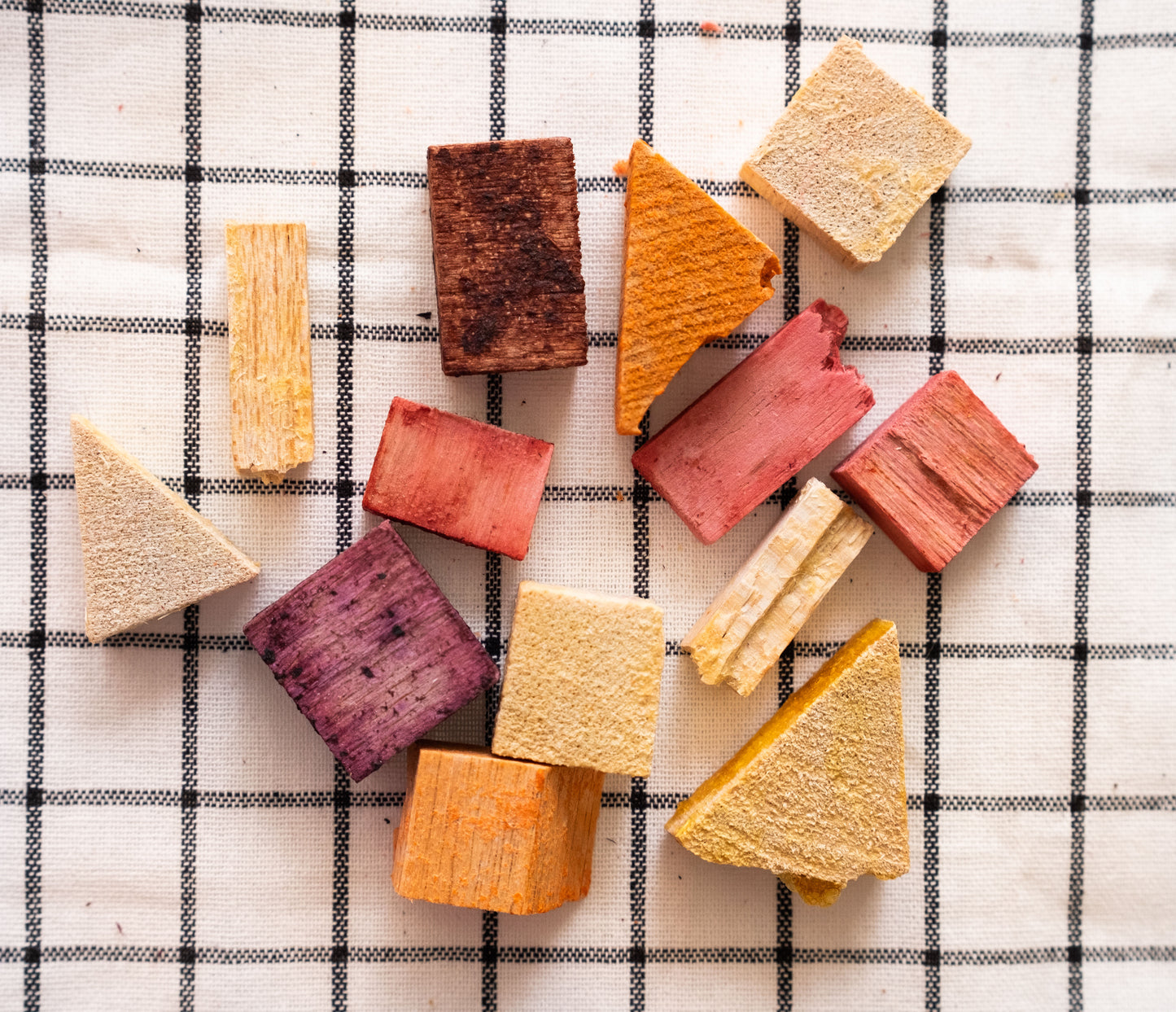 My bunny LOVES everything!
I made a purchase almost a month ago (got it quickly too!) For my buns 5th birthday. I purchased some assorted balsa wood chews, two chew ropes, two wooden balls and a bed and hay holder. The bed and hay holder as so cute! Very well made and my bunny loves the bed. All the chews were well packaged and you can tell they are made with love and care. I am so picky about what items and where they come from for my bun and it is so awesome to have found a natural and safe company to provide her some joy! There was also a ton of freebies! I was so shocked! Thank you so much and will definitely buy again!
Our Bunnies Love Everything!!
When I found Wags & Whiskers Co online I fell in love with what I saw!! So glad I ordered a few different items!! We have (3) bunnies and they love Everything!! Thank you so much for the wonderful fresh handmade treats!! They looked so good even I wanted to try them! I didn't of course but our buns sure did!!!
My bun loves it
My bun was interested in all flavours especially pineapple and mango!