Regular price
Sale price
$21.00 CAD
Unit price
per
Sale
Sold out
SHIPPING TERMS: 
Please click the link to read the terms as we have different shipping methods for different items.

This large chew toy is the perfect thing for your pet to toss, nibble and play with! It is suitable for all small pets such as rabbits, hamsters, and guinea pigs!

Each bowl contains high quality hay of your choice (timothy hay, orchard hay, oat hay) and rose petals to encourage your small pet to forage through these delicious goodies.  "Ice cream scoops" are scooped onto the bowl that are naturally flavoured with strawberry, pineapple, and pumpkin. The "ice cream scoops" are topped off with a cherry and stem
INGREDIENTS AND MATERIALS:
- palm leaf bowl
- hay of your choice: oat hay, timothy hay, orchard hay (inside the bowl)
- rose petals (inside the bowl)
- palm leaf flower
- strawberry flavoured vine ball
- pumpkin flavoured vine ball
- pineapple flavoured vine ball
- palm leaf circle
- cherry+strawberry flavoured vine ball
- seagrass rope 
STORAGE
The fruit infused pieces have been soaked for an extensive period of time in the fruit juice and the taste should last for several months (4+). 
Store in a closed airtight container/ziploc bag in a cool, dry place. 
If the vine balls feels sticky in any way (from the fruit juice), you can set your toaster oven or oven to a high setting (300 celsius range), turn off the oven and place the balsa wood inside with the door closed. Wait until oven has cooled and the wood has cooled before putting it away.

USE
We recommend minimizing how many toys are given due to the high sugar content. Always give under supervision. If the toy is new to them it should be introduced in moderate amounts.
Share
View full details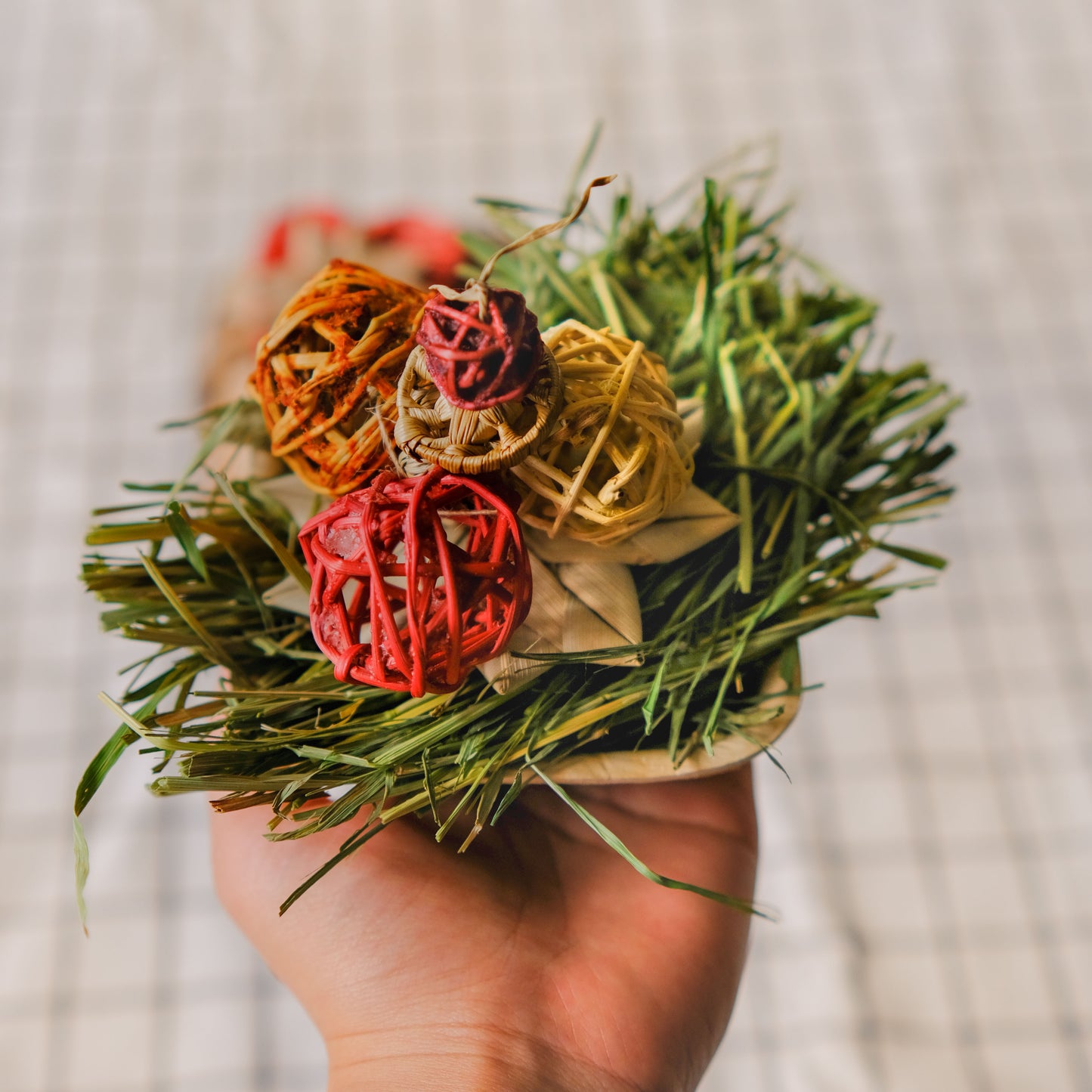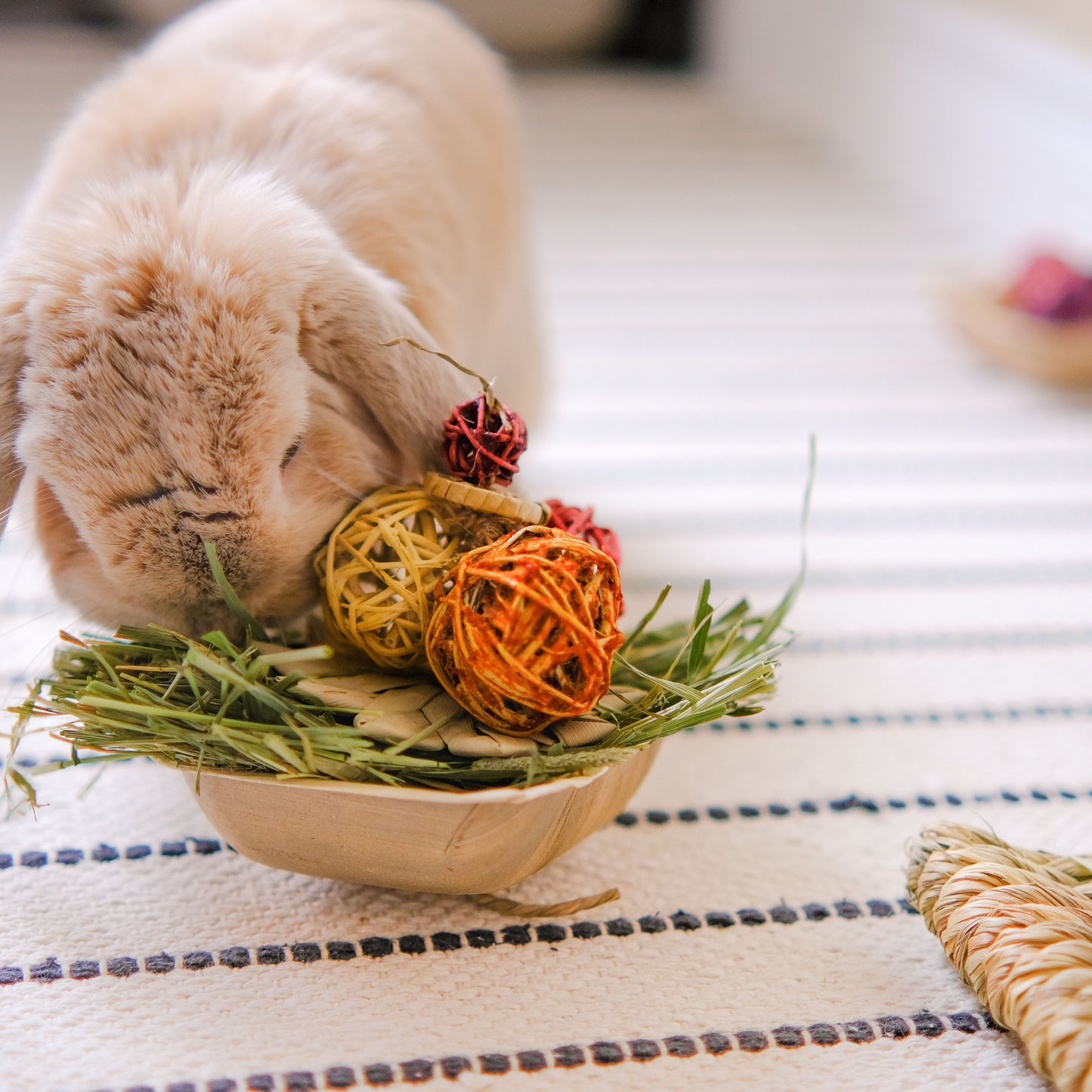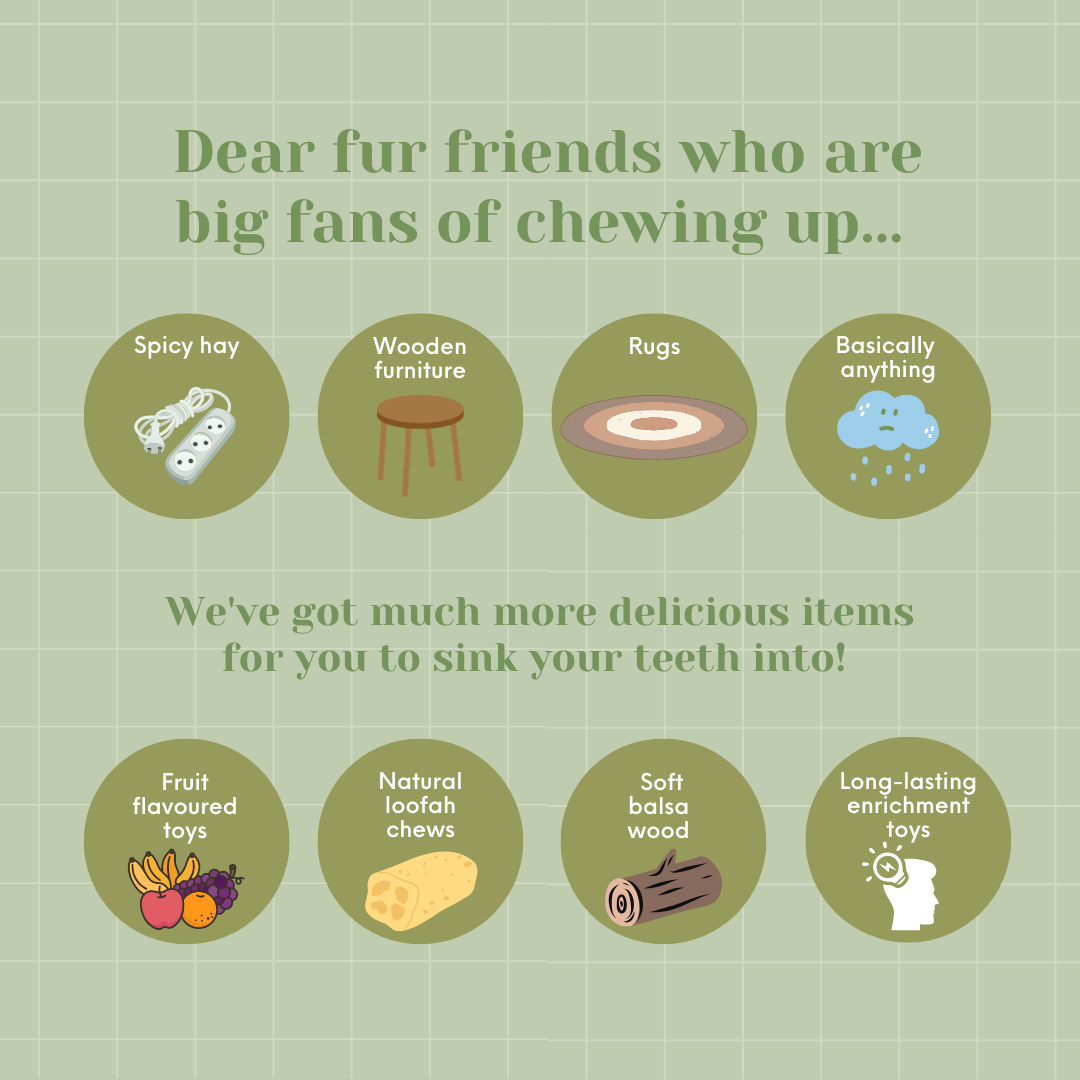 She loves it
My bunny just loves it she play chew and ate. My bun loves everything wags & whiskers make so happy I found them and we just love getting our orders