Regular price
$128.00 CAD
Regular price
Sale price
$128.00 CAD
Unit price
per
Sale
Sold out
ONLY A TOTAL OF 25 CALENDARS WILL BE AVAILABLE!
NON-GRID CALENDAR PRICE: $128

*This year there won't be a grid option because the style of the boxes have changed  (slightly bigger than shown in the pictures) so they don't fit on the grid as well 

*The calendar and item pictures shown are from previous years* More pictures to come in the upcoming weeks!

HOW TO PRE-ORDER:

(1) Complete the purchase of a 25 day calendar on our website 

(2) Use code: ADVENTSHIP to void shipping at checkout (read step 3)

(3) Fill out this form: https://forms.gle/T4UyHMMZACqMShUW6
(4) Pay the invoice of your shipping price which will be sent to you via email. This will be sent within 4 business days after the purchase. Please pay the invoice within 3 business days. 

*Pick up and drop-off options are available for Canadian customers within the GTA. Please contact us for further information*
All prices are estimates in CAD (if other items are purchased along with the calendar, shipping prices are subject to change)

Eastern Canada - ON, QC, PEI, NB, NS
Non-grid: $23
Items only: $22
*free shipping does not apply to calendar orders* 

Western Canada - BC, SK, MB (excluding Alberta)
Non-grid option: $24
Items only: $22
*free shipping does not apply to calendar orders* 

Alberta
Non-grid: $28
Items only: $26
*free shipping does not apply to calendar orders* 

US (price varies depending on the state)
Non-grid: $29
Items only: $26

International
Please reach out to us through email for IG to inquire about a shipping price

The first and second pictures were our 2020 grid and non-grid calendars.
____________________________________________________________________________

Your buns will enjoy 25 days of fun surprises all through December with our advent calendar. Each box contains a unique present that would make a delicious treat, a fun chew toy, or bring some holiday cheer into your home.

A calendar will contain (all items are exclusive to the calendar):
- 15 different Christmas/holiday themed treats (2-3 per treat depending on the size of each) (over 30+ large treats)
- 8 chew toys
- 2 decor/holiday themed accessory

Two options available

(1) 25 day (second picture)
- The calendar will come with everything as shown and will need to be assembled
- The decorations will need to be assembled onto the strings
- Box dimension: 9.5 cm (H) by 6.8 cm (W) 
- String will be provided for assembly
- The decorations may vary from previous years

(2) Items only
- This option can only be purchased by those who have purchased a calendar in the past
- This will include all of the calendar items without the decor and string
- All of the items will be wrapped with tissue paper and will have the specific days labelled so you can place them in the corresponding boxes
- A few of the items may not fit in the box

An ingredient list will be provided for each calendar
Share
View full details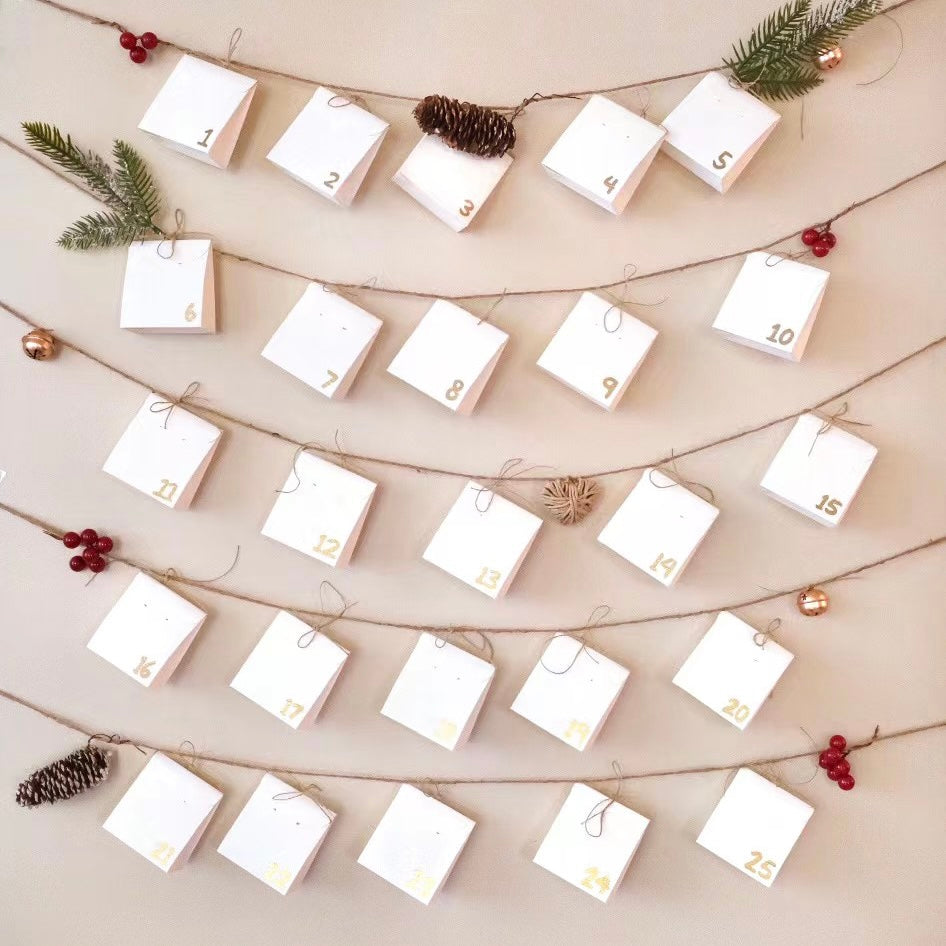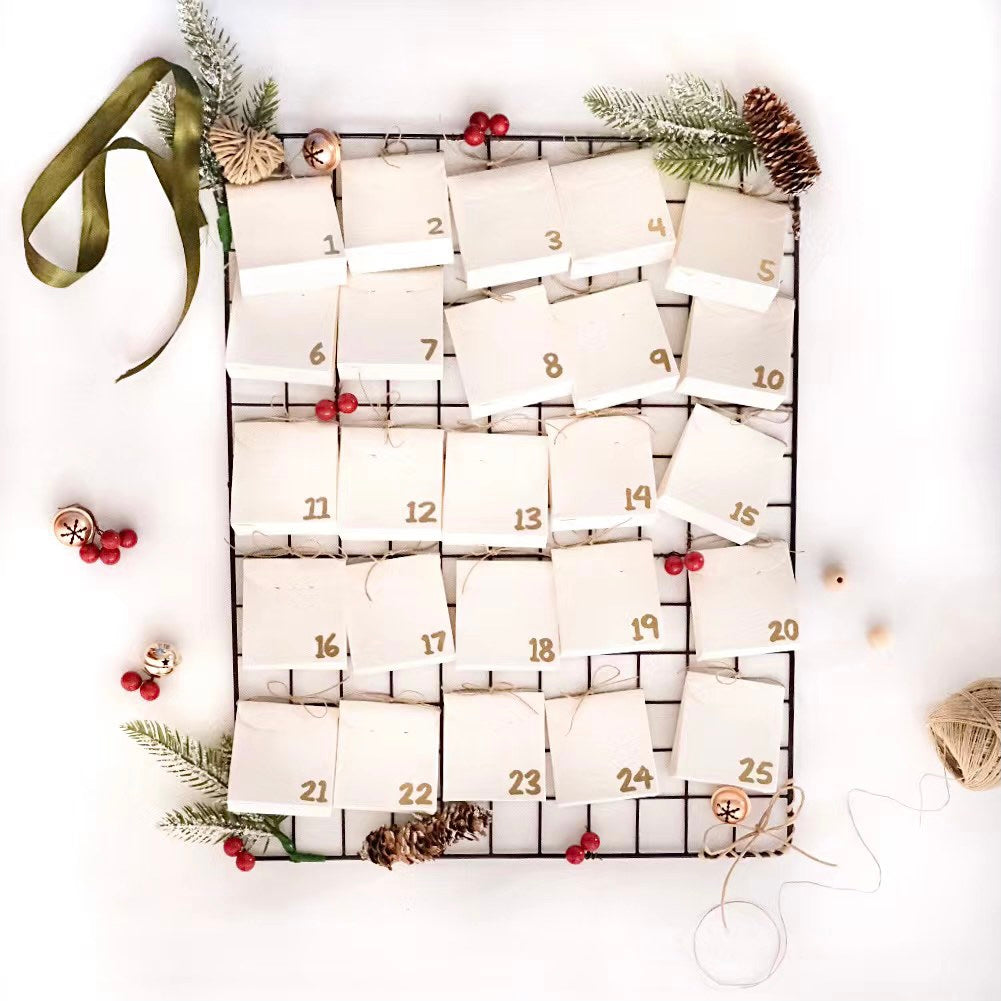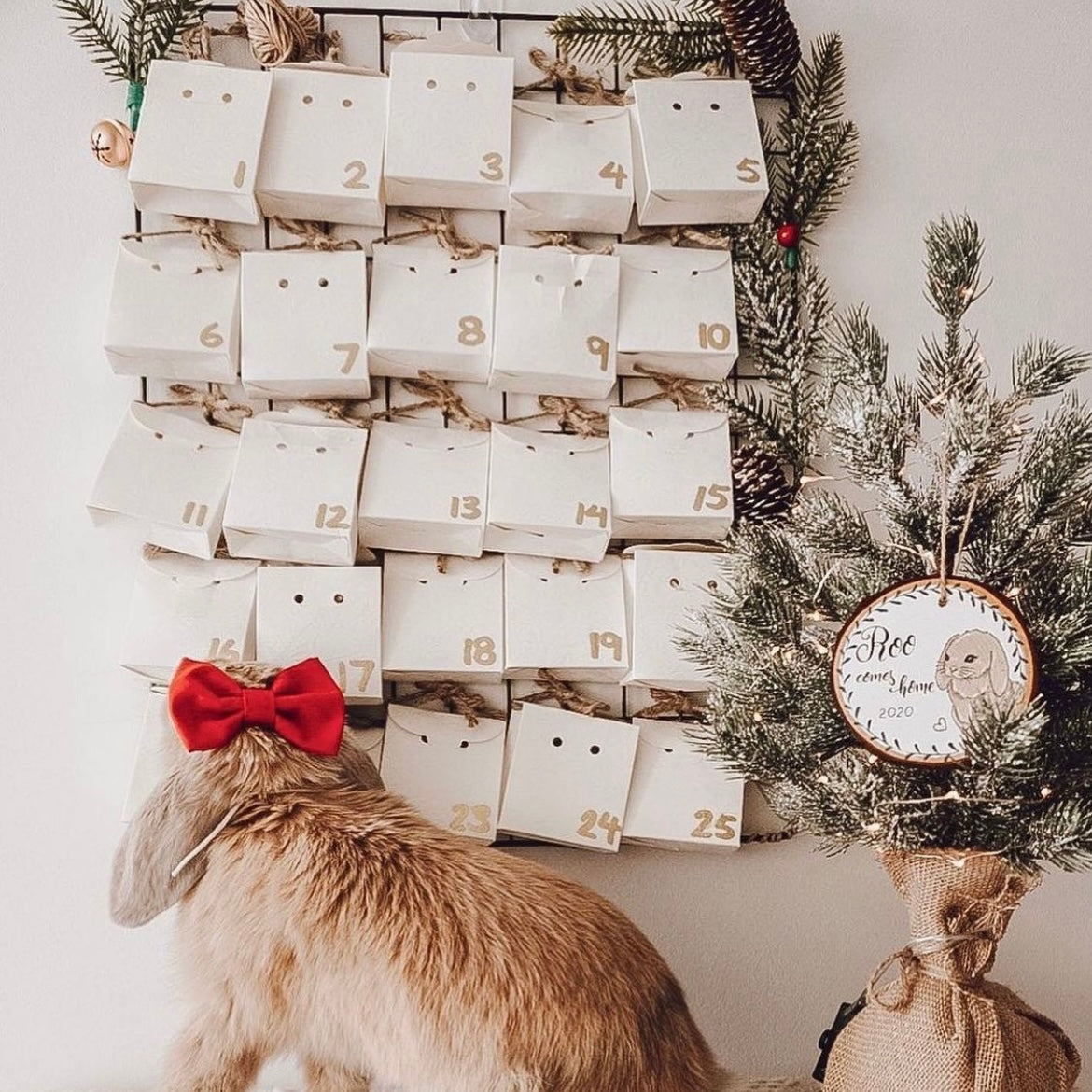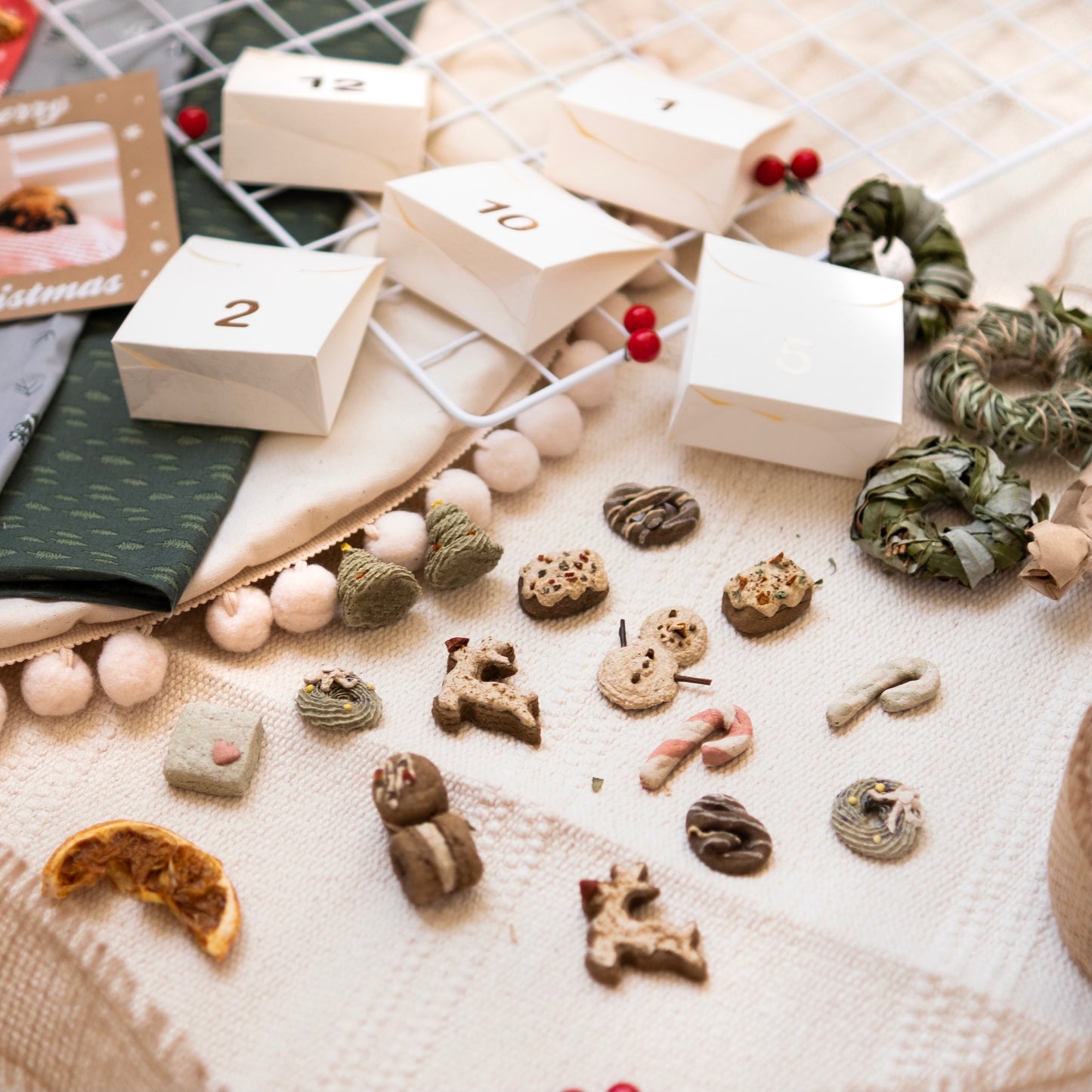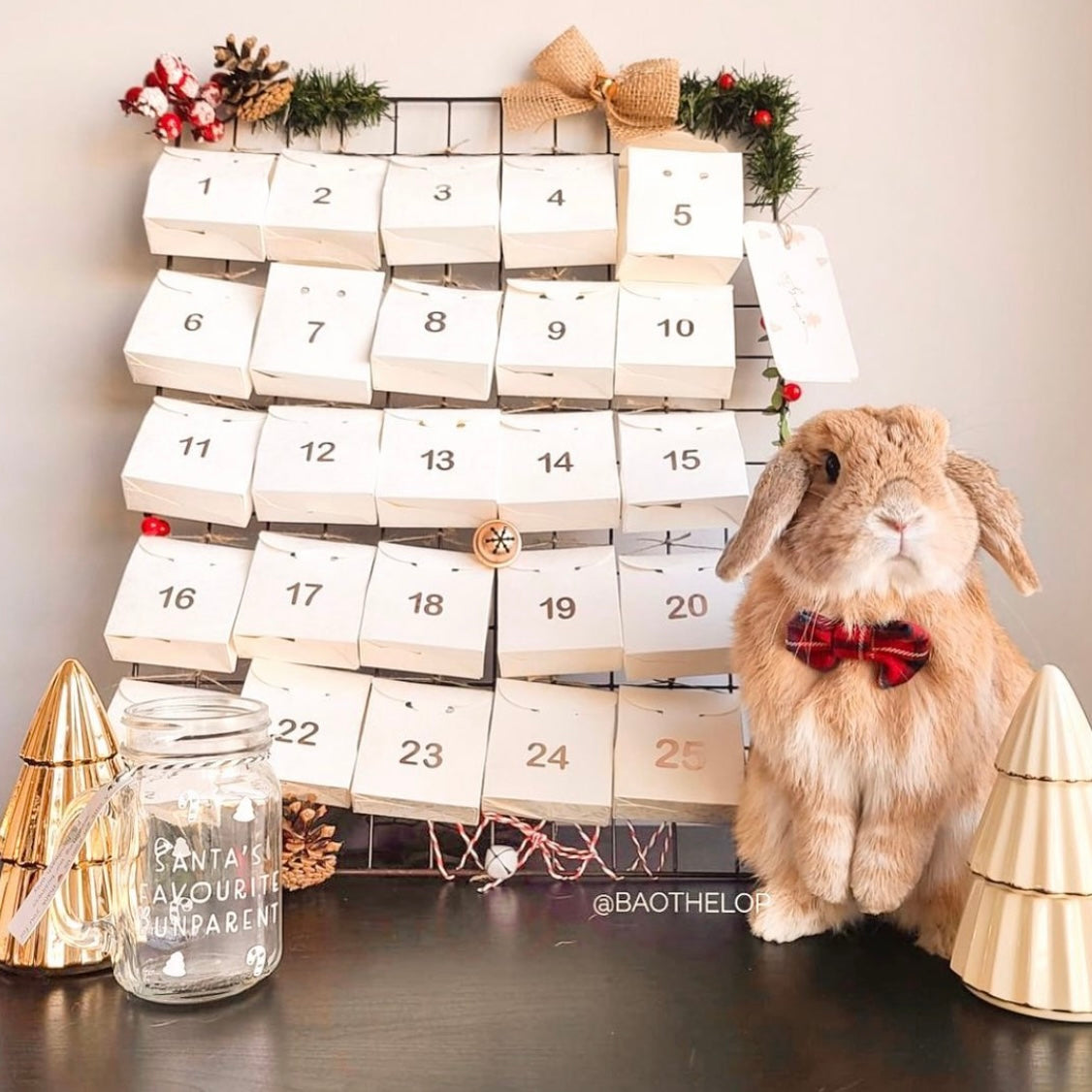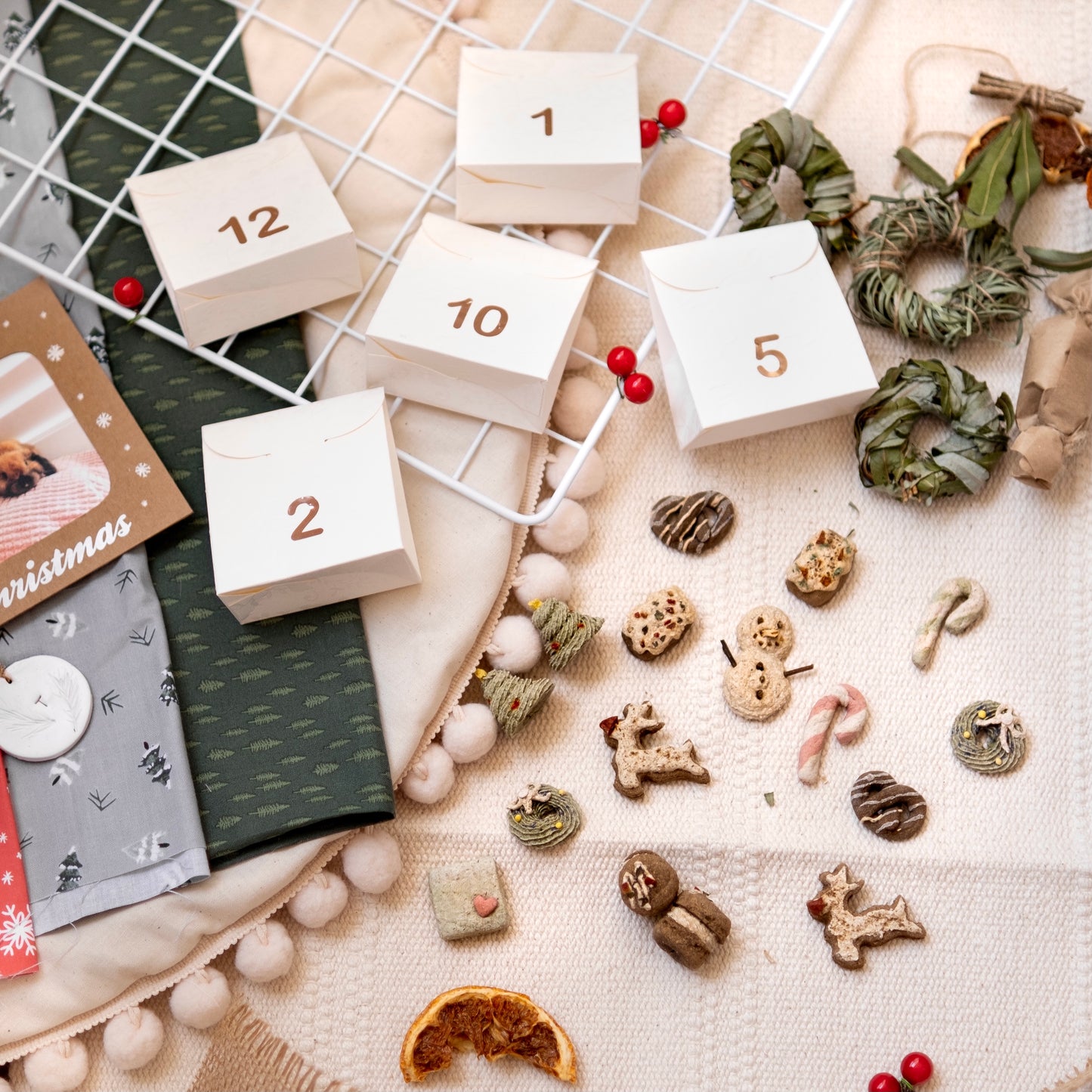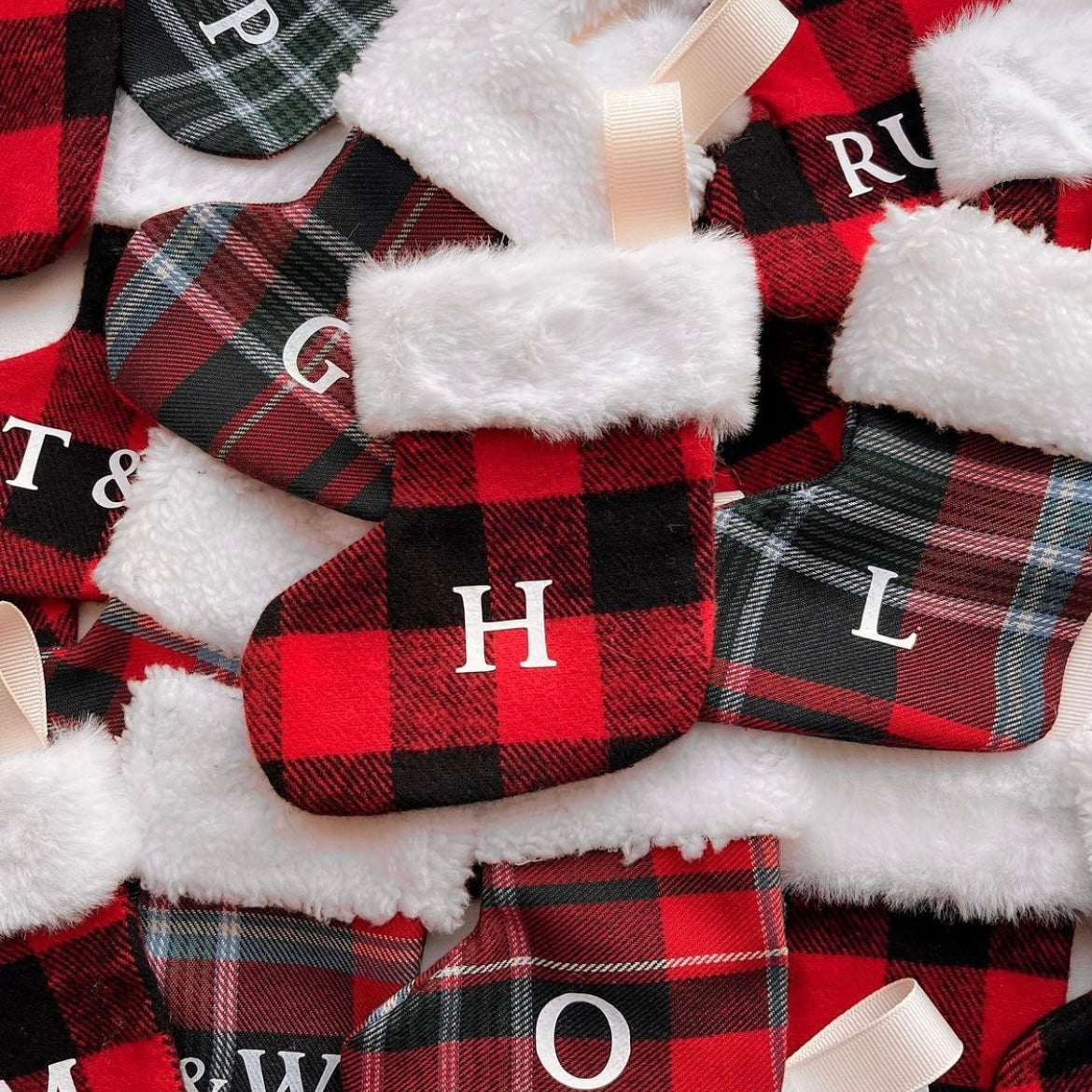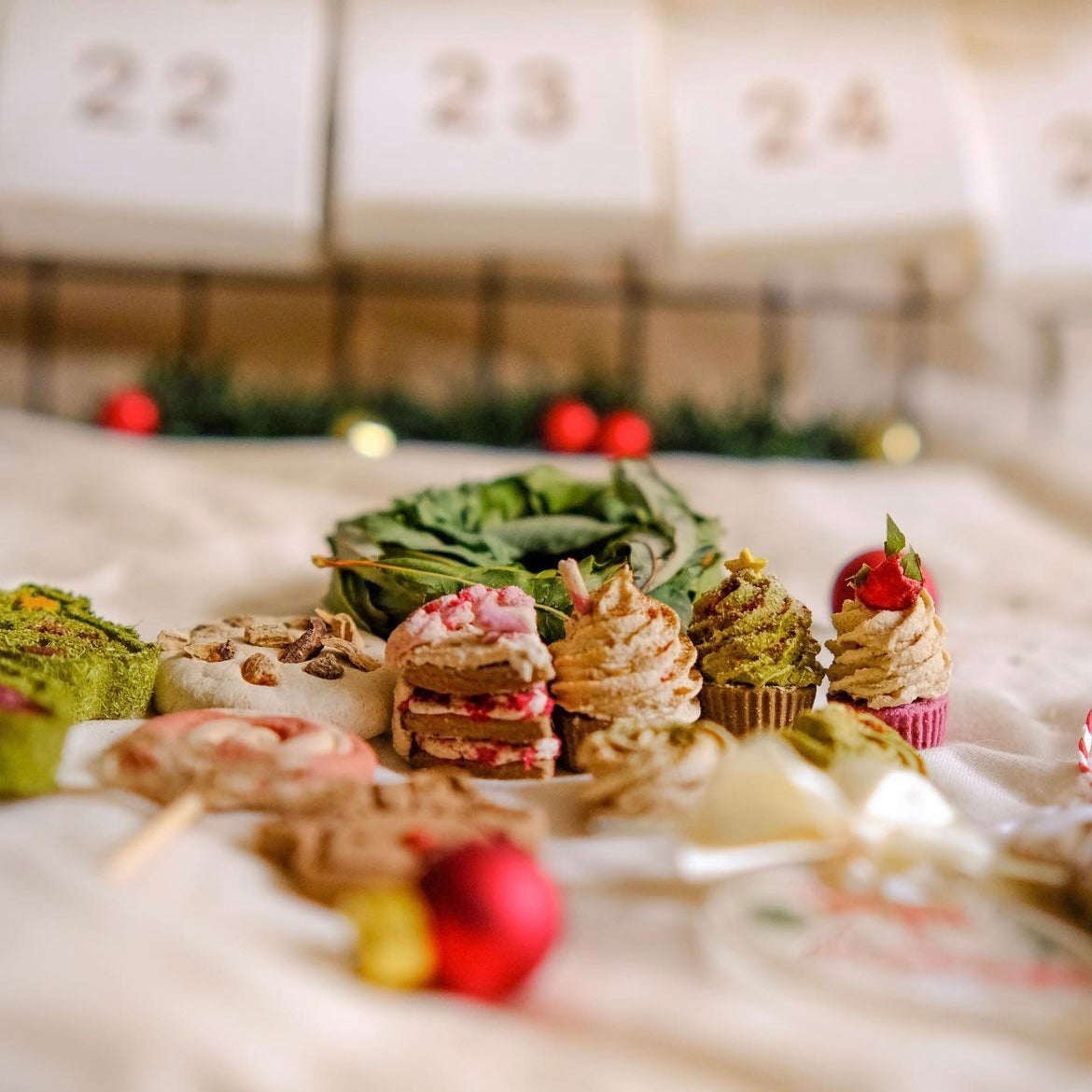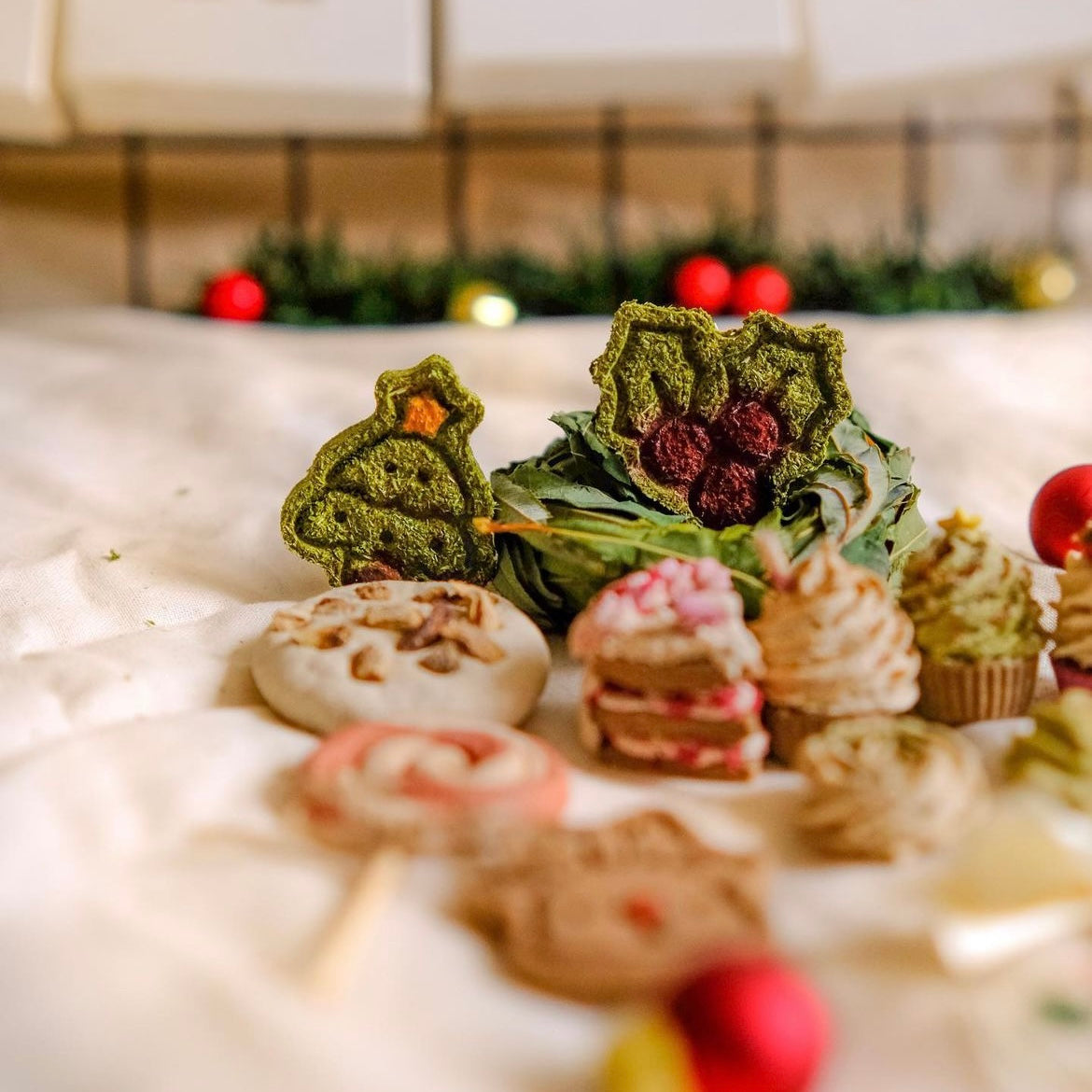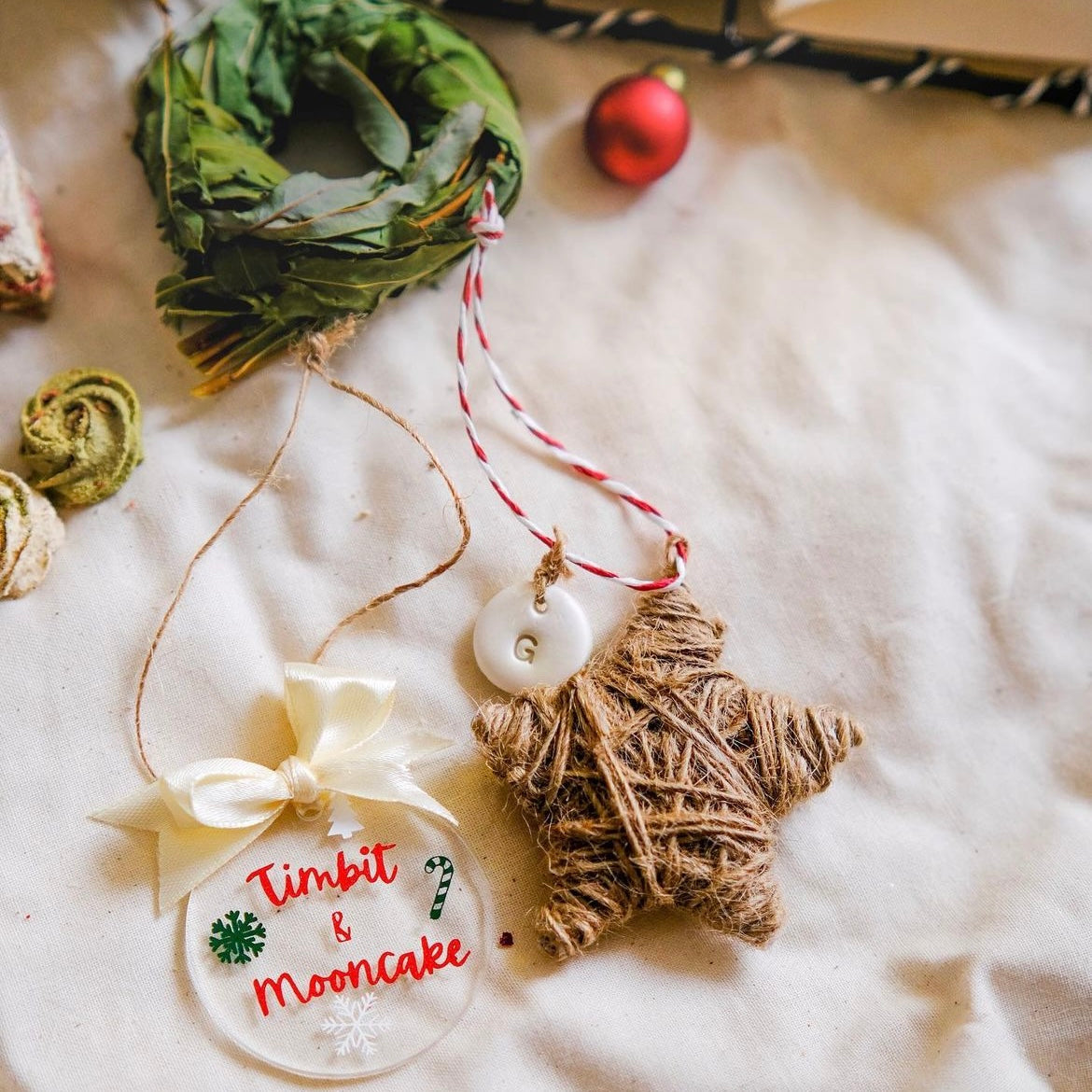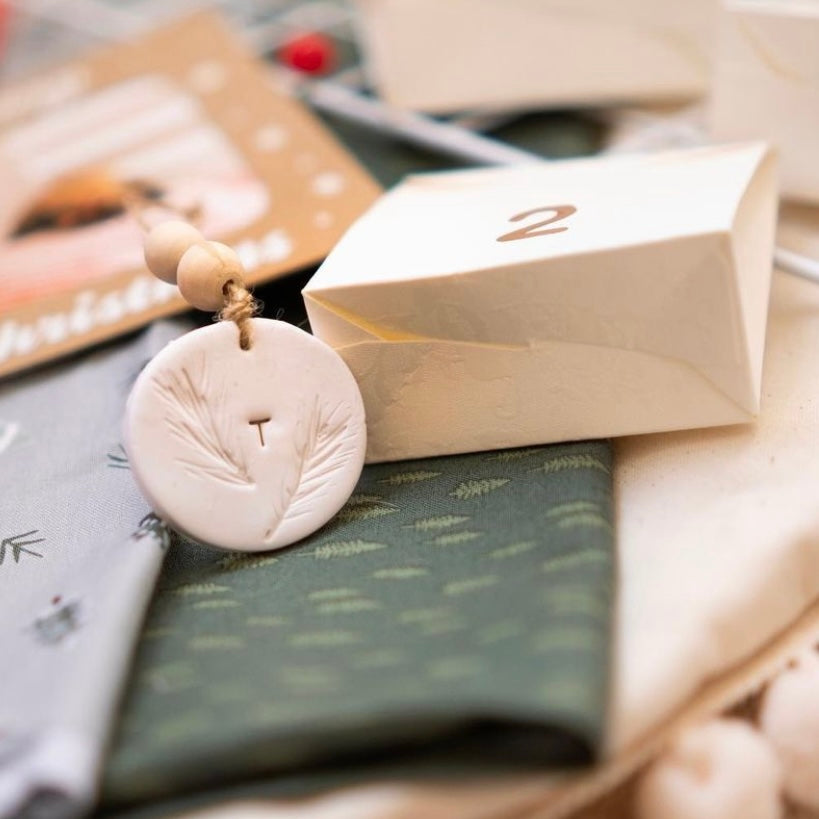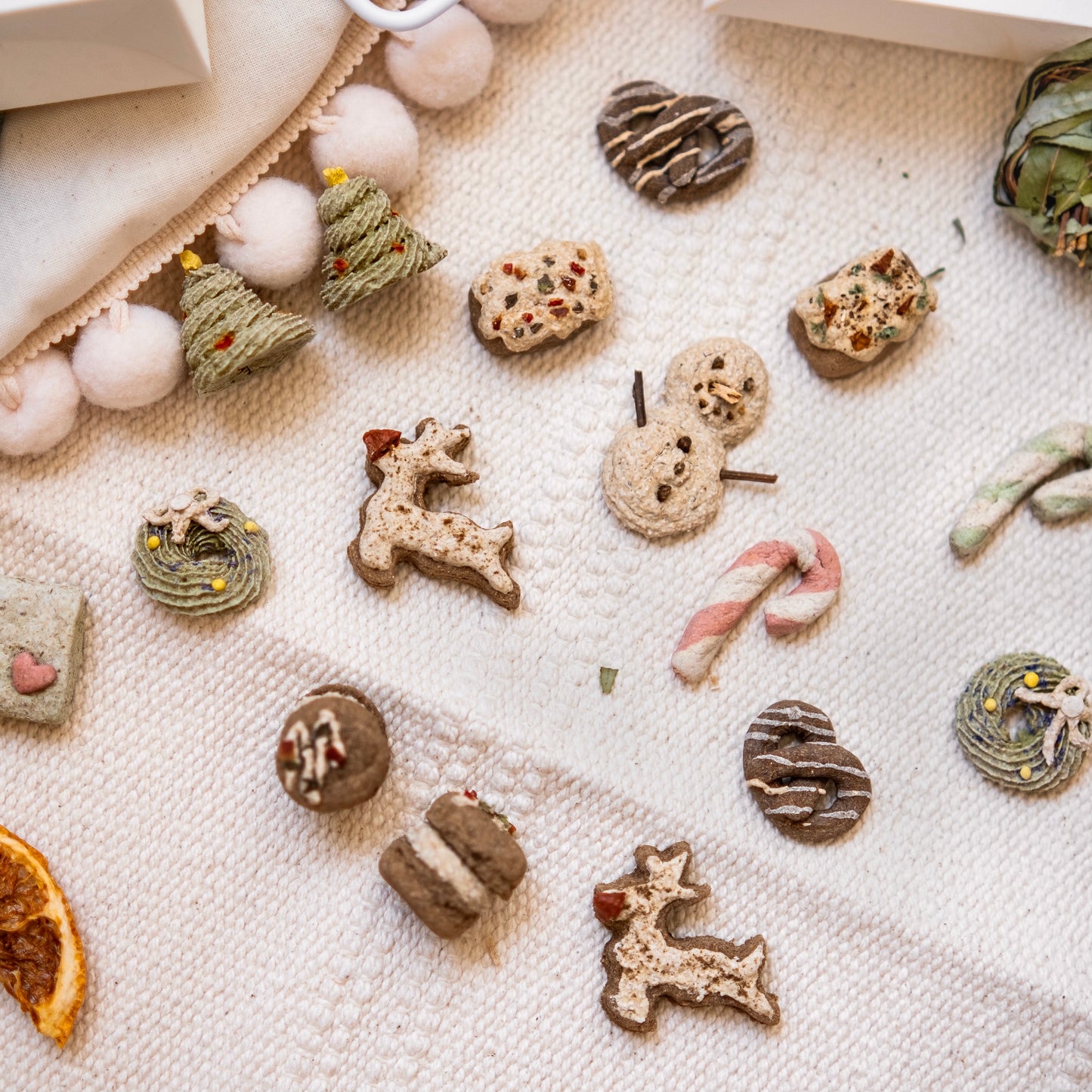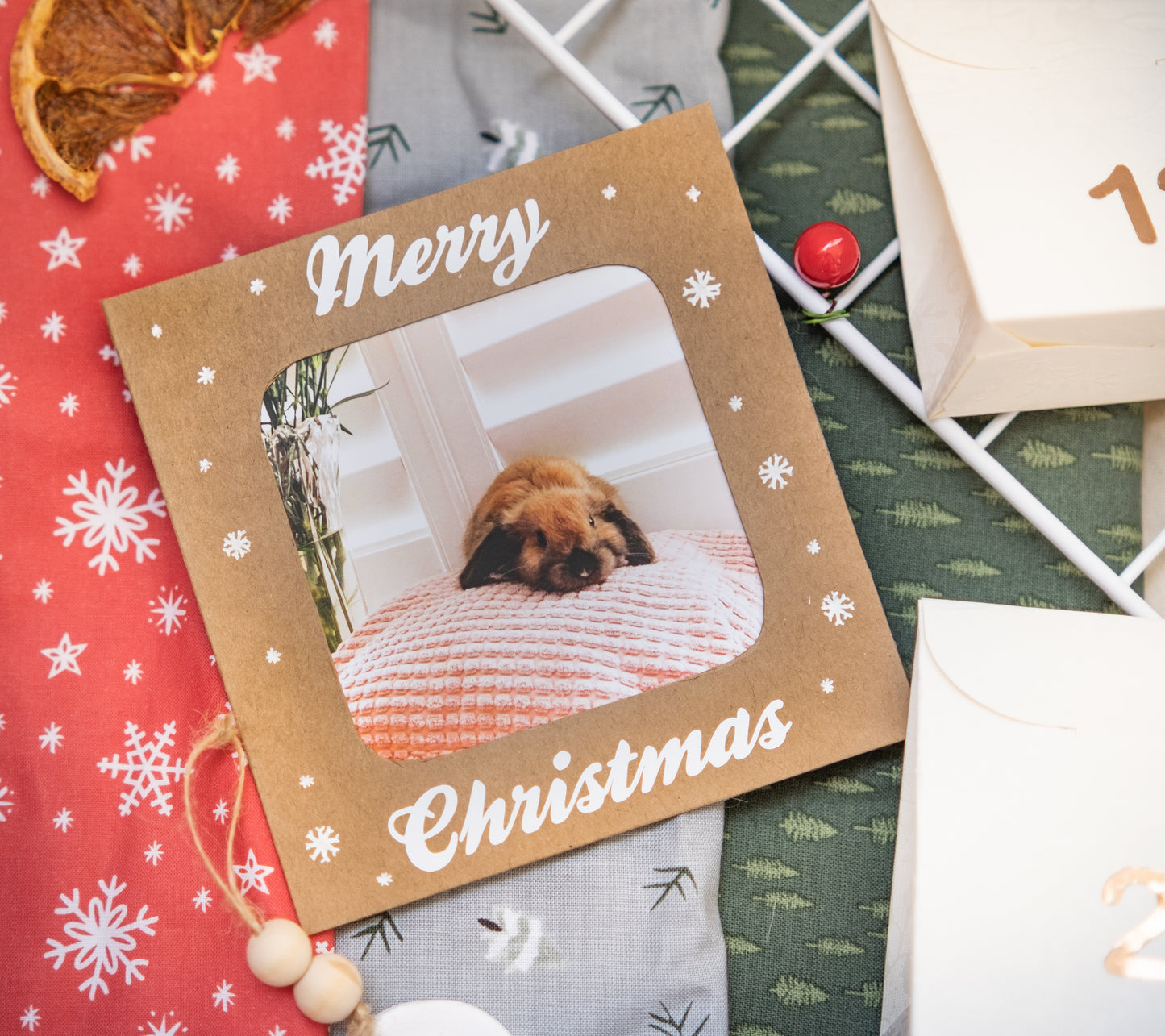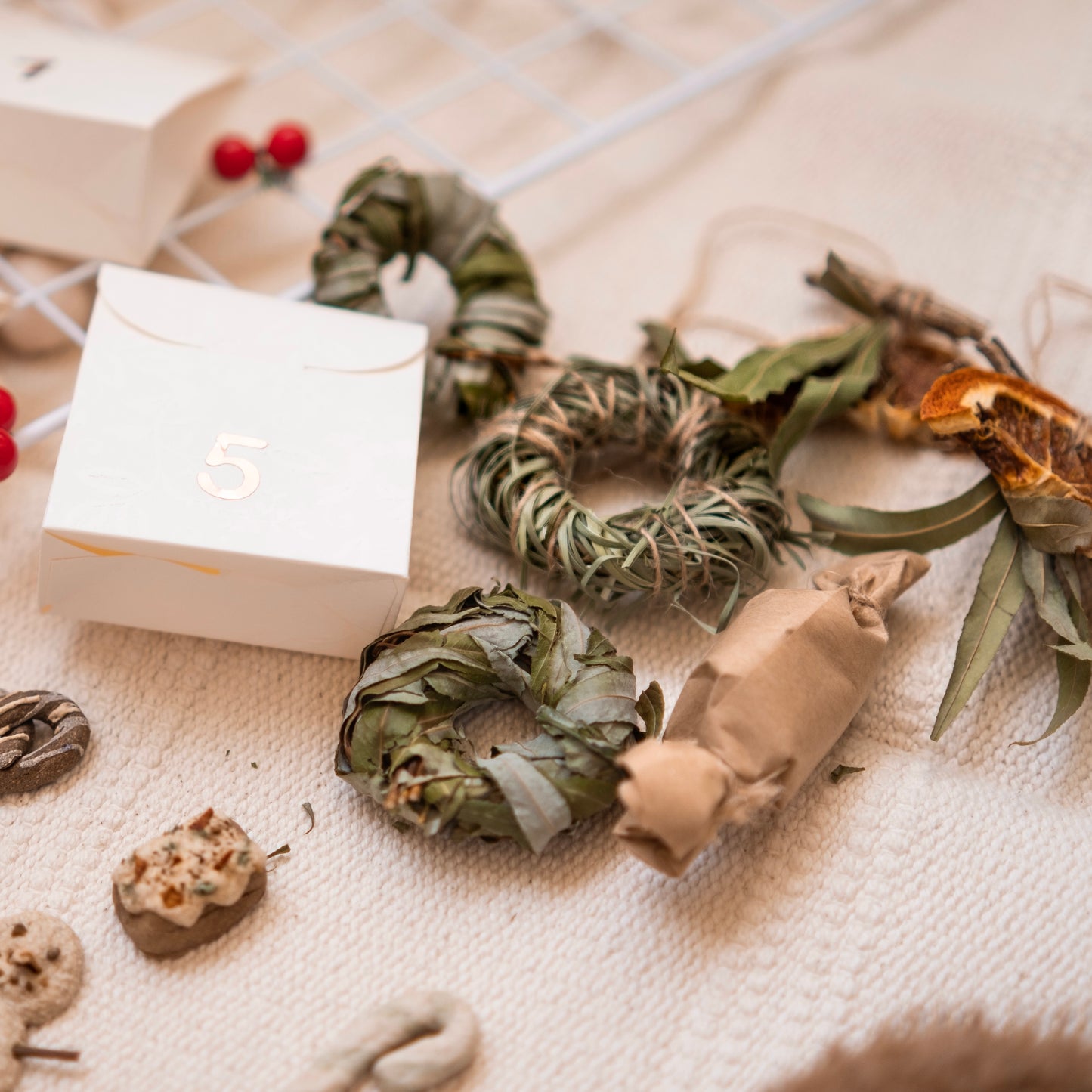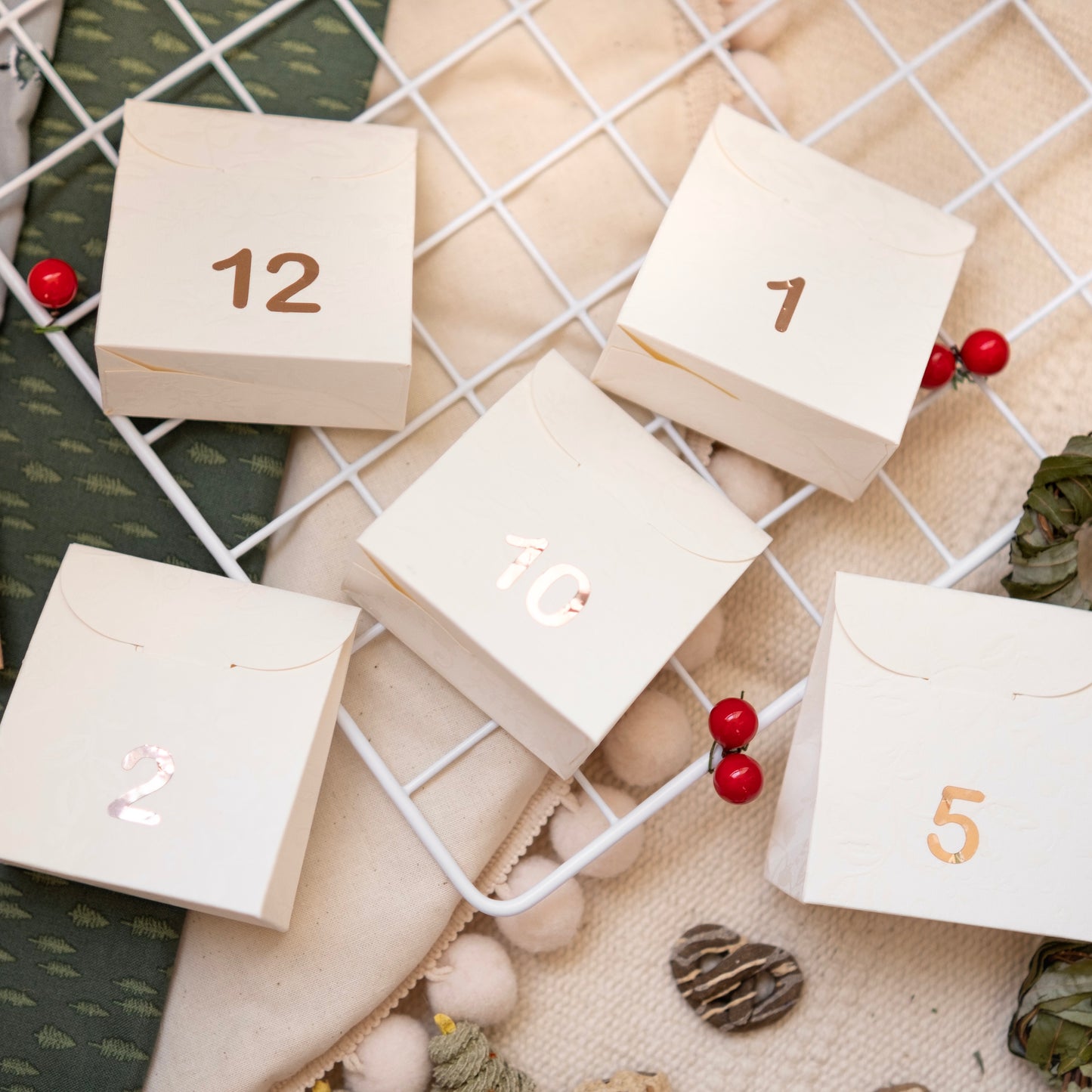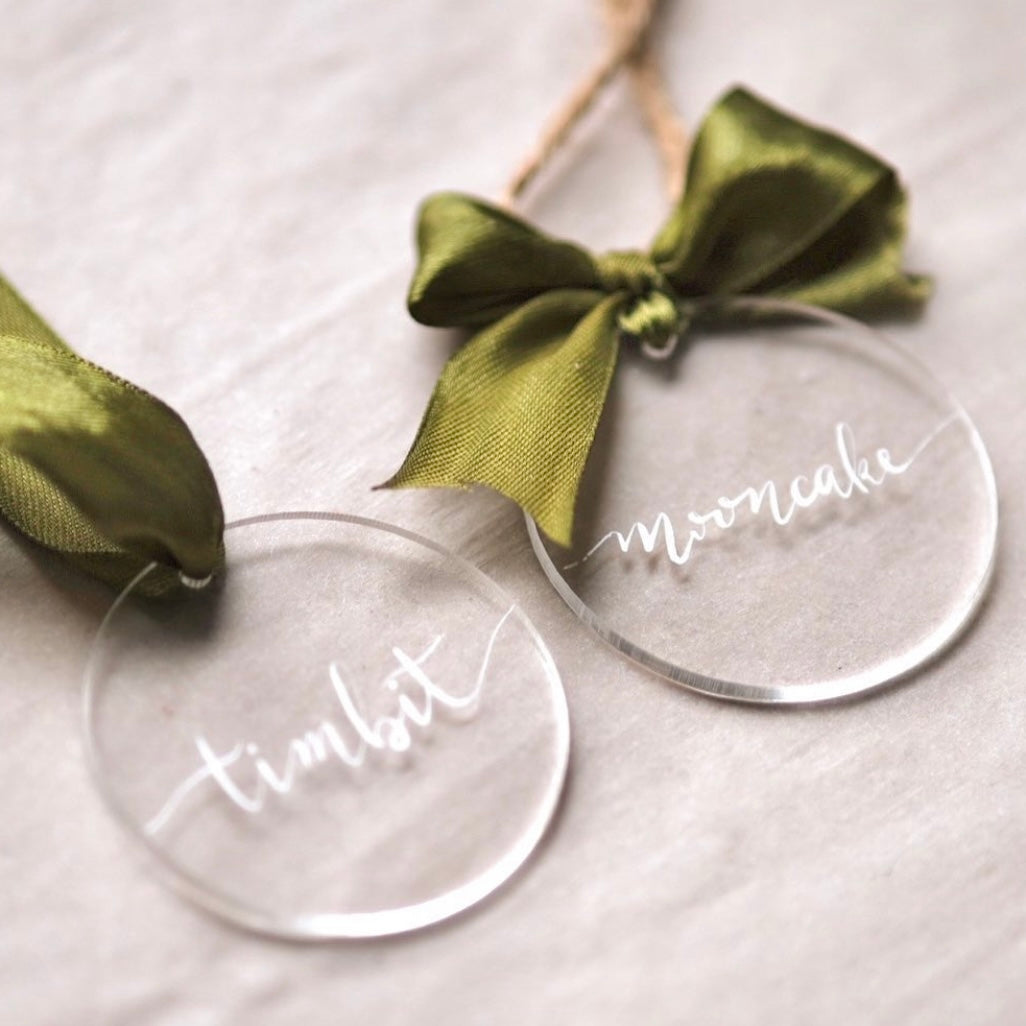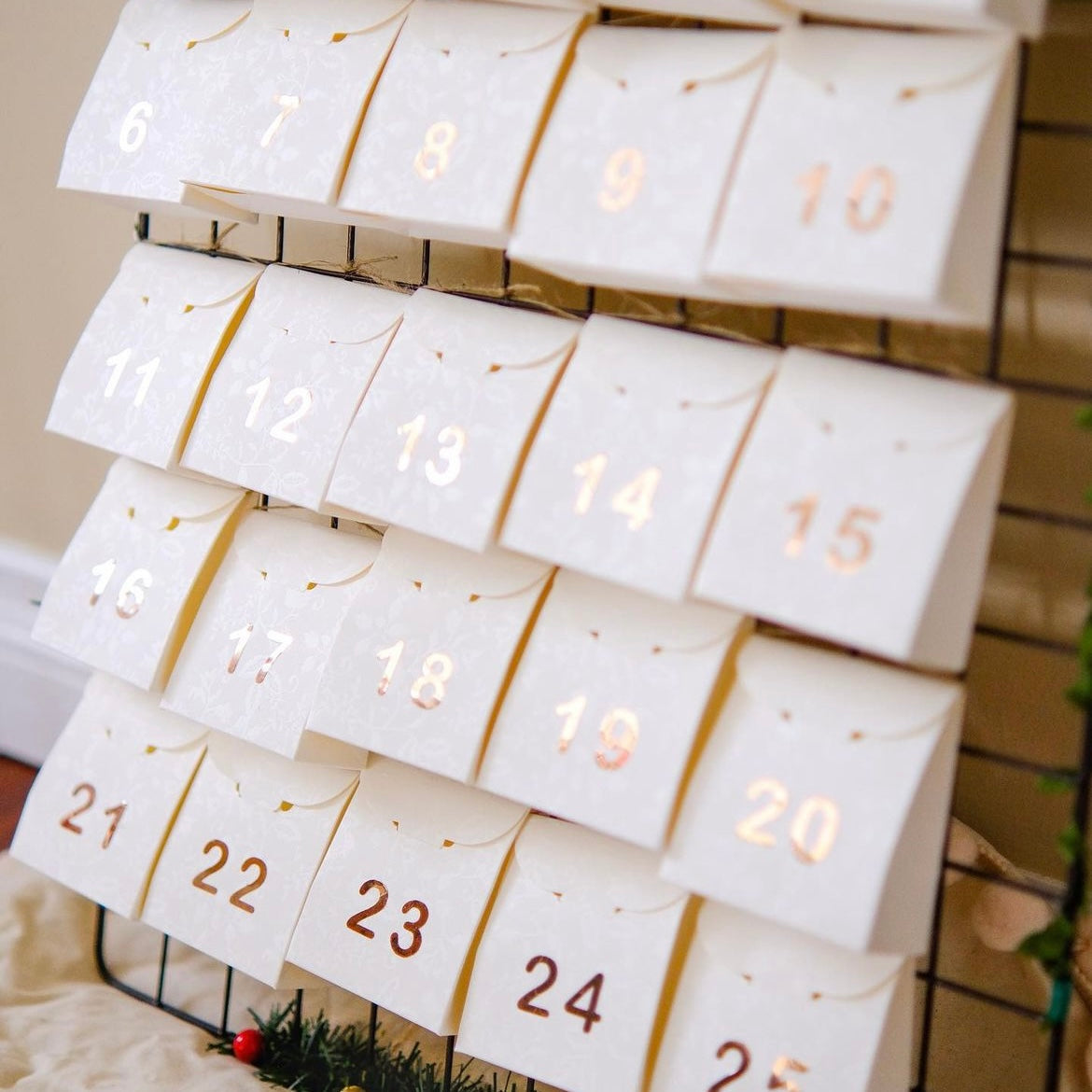 Very excited!
Everything looks cute and awesome. Can't wait to open them with our bunny :3
Advent calendar
I obviously haven't opened it yet but I haven't been disappointed with the previous years so I'm very excited for this year's! I was waiting online for the moment it dropped to make sure we got one :)
Amazing gift
I truly like this advent calendar for my little friend. He loves every day treat so much. Thank you for the idea!
Absolutely adorable!! Every item comes not only in their designated day bag, but also carefully wrapped in bubble wrap and tape to prevent damage/exposure. The details on all the other things like monogrammed stocking and name printed Christmas ornament also add a very lovely touch. It is clear that W&W puts a lot of time and care into this heavily sought after item, and I am extremely happy with my order!
Hoppy holidays!!