Regular price
Sale price
$22.00 CAD
Unit price
per
Sale
Sold out
SHIPPING TERMS: 
Please click the link to read the terms as we have different shipping methods for different items.
This bundle is the perfect size to test out the kinds of toys your pet likes! It includes a variety of different flavours and materials so you don't have to worry about purchasing a large quantity of one product only for your pet to not enjoy it that much! This is also suitable for all small pets such as rabbits, chinchillas, hamsters, rodents, and guinea pigs!
Options: with or without bamboo ball 
INCLUDES:
- bamboo ball (flavour chosen randomly; strawberry, blueberry, or mango) (unless chosen bundle without ball)
- 2 balsa chews with seagrass rope (flavours chosen randomly)
- 2 vine balls (flavours chosen randomly)
- 4 quarter piece loofahs (strawberry, blueberry + strawberry, apple, banana)
- 1 palm leaf bowl (flavour chosen randomly)
- 6 balsa pieces of different sizes (1 of each flavour: mango, pineapple, strawberry, carrot + pumpkin, blueberry + blackberry, cherry)
If you would like a specific flavour please leave a note and we'll try our best to accommodate! 
STORAGE
The balsa wood has been soaked for an extensive period of time in the fruit juice and the taste should last for several months (4+). If the wood pieces feel sticky in any way (from the fruit juice), you can set your toaster oven or oven to a high setting (300 range), turn off the oven and place the balsa wood inside with the door closed. Wait until oven has cooled and the wood has cooled before putting it away.

USE
We recommend being mindful of how many toys is given a day since they are fruit infused and can contain high amounts of sugar. Always give under supervision. If the toy is new to them it should be introduced in moderate amounts.
Share
View full details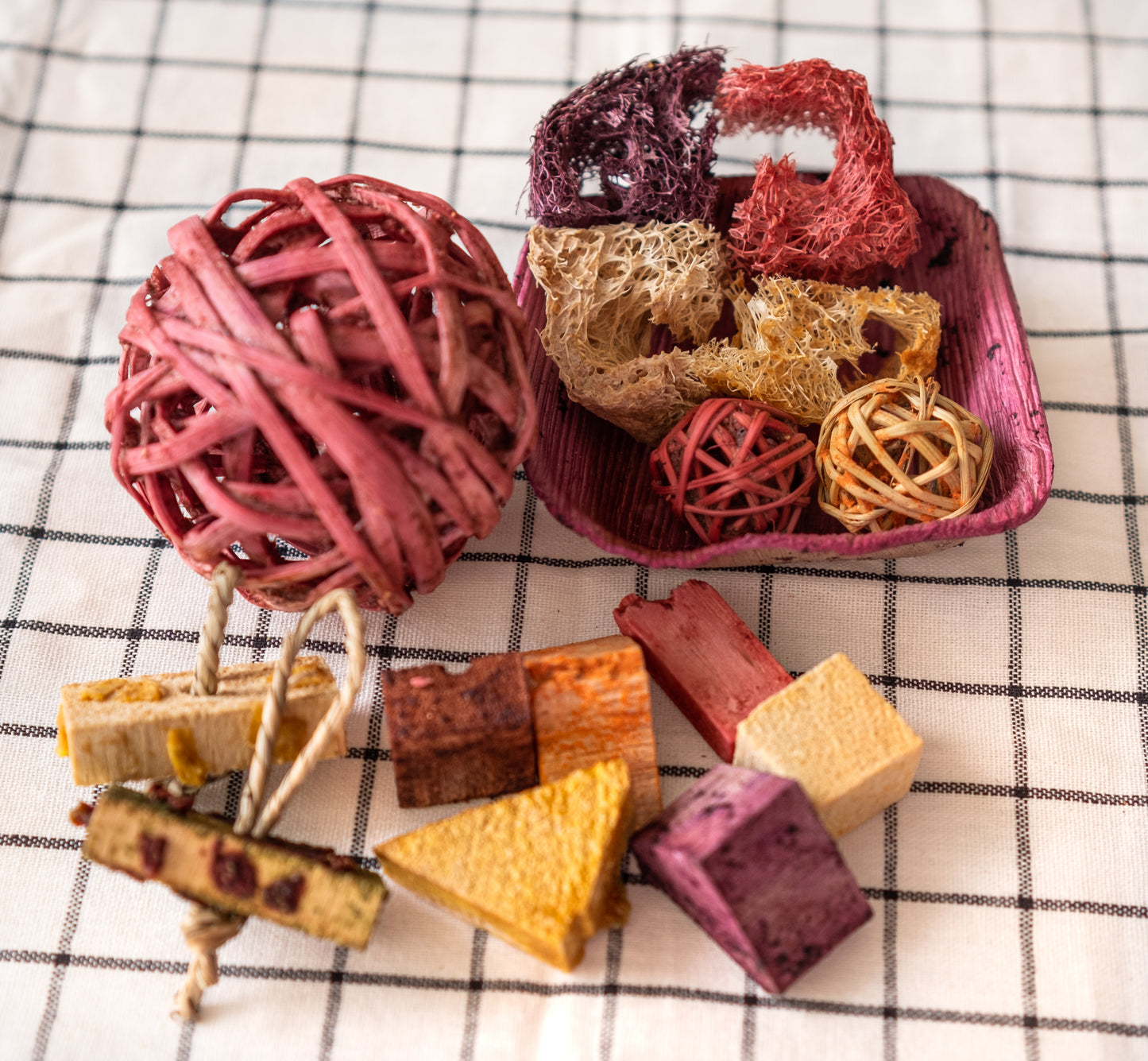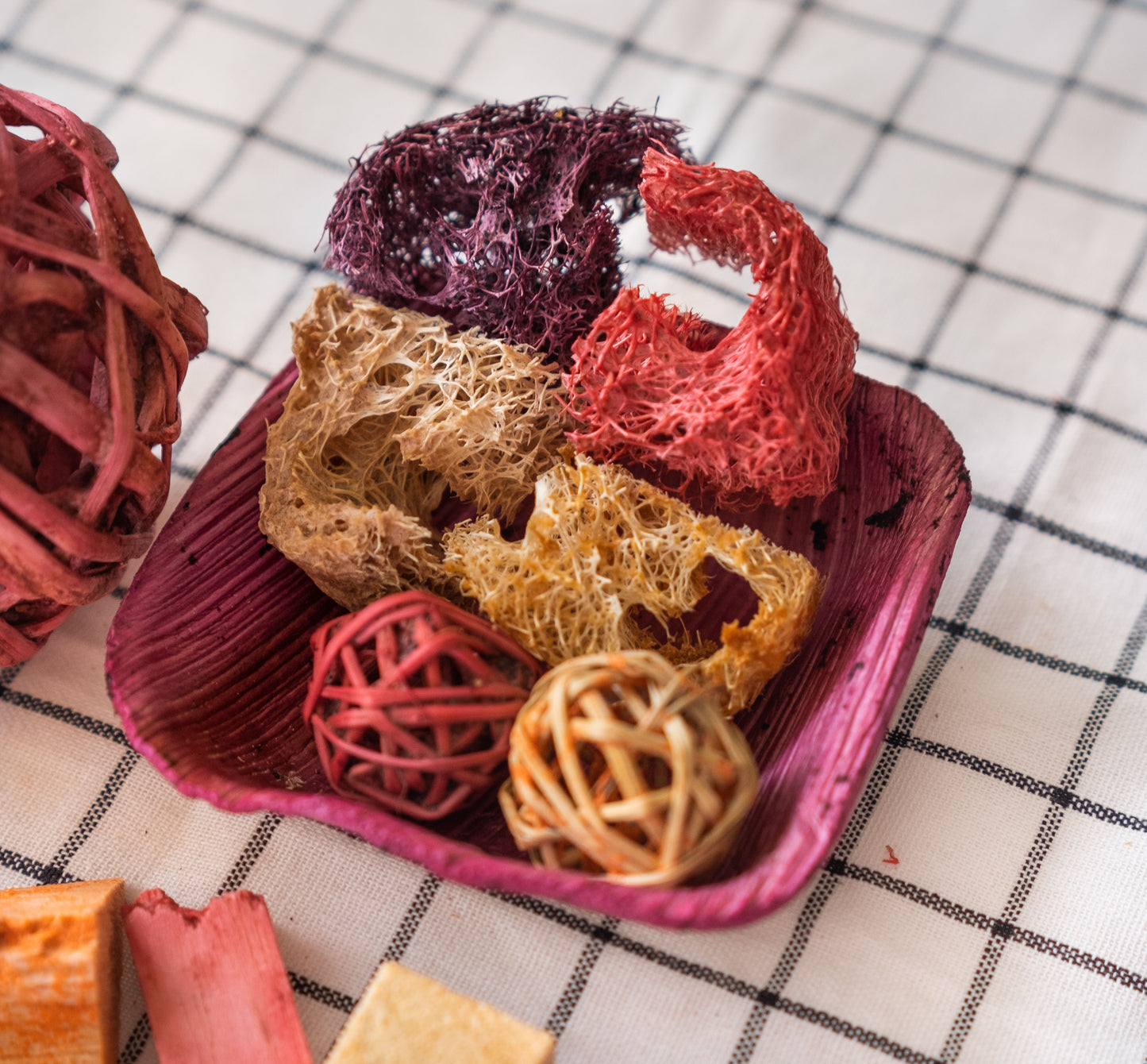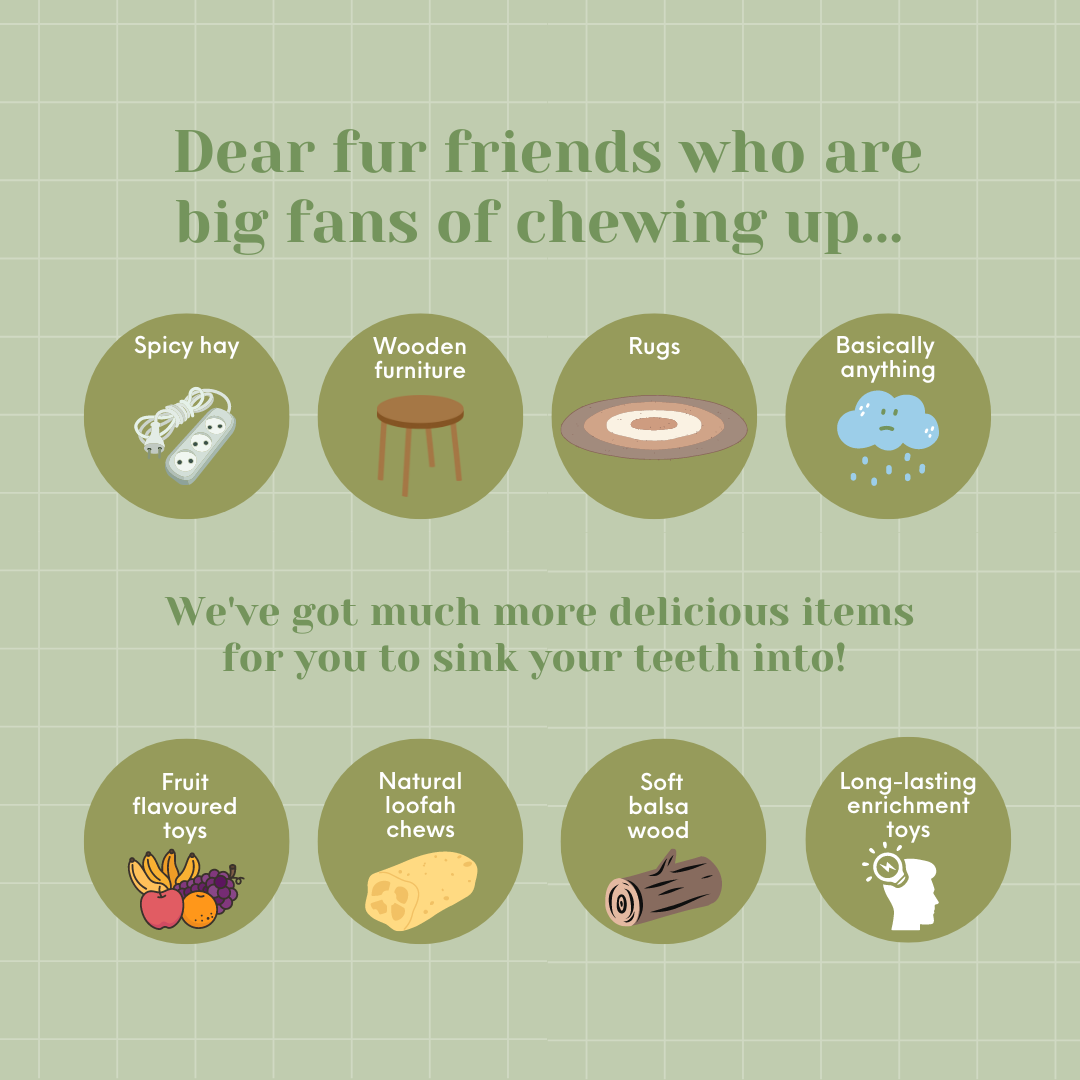 Love it!
Bunnies love it soooo much!!
Keeps our bun occupied
Our bun could hardly wait for us to put this in his area. He loves the chew toy and almost devoured it the first day. We had to take it away for a bit so he could enjoy playing with it later.
AMAZING!
Both my bunnies went crazy for literally everything! The next day there wasn't hardly anything left as they had played and devoured most of it lol. I will for sure be ordering again as one of my bunnies hardly likes any toys but these he LOVED!